Little Boys
 Daniel LOVES airplanes.
 ….and Daniel LOVES Daddy.  I really enjoy how much Daniel loves Alan.
**Quick Pregnancy Update**
  I went to see the midwife today.  I hadn't gained any weight since last week, but I had gained a LOT of weight about 3 days before my last week's appt, so all total I am now 36 pounds up.  Maybe that's a little above average, but for me it is like a world record.  I've usually gained 46-50 by now.
   My vitals were mostly good, except for a high heart rate (128).  J.D.'s heart rate was perfect:  150s.
   My belly measured right on schedule:  36 cm for 36 weeks.  She said, "Wow, I can feel exactly where his legs are.  There's his head (he's been head down for a while), in perfect position, and he has a LOT of water to swim around in!  I can jiggle him around in there."
   So, see, this belly isn't all April or all baby.
  Wouldn't it be something to deliver my very first normal sized baby!?  I don't think I've ever measured 36cm at 36 weeks, and that's a fact.
******
Now about those little boys:
  Joshua's class was assigned a "timeline" of their life for homework.
   I saw this as a family project.  I started crunching ideas in my head for what to write and pulling out photo albums for ideas….but not so fast.  I forgot that when it comes to "projects" that require drawing and writing, I was dealing with someone more gifted than I……and that would be Joshua.
   I would have shrank back in fear from any drawing assignment as a child, but this is Joshua's favorite thing to do, so he cranked this out with great enthusiasm and seriously little help from me.  I did convince him to look at a couple of photo albums, and I did give him the "huge baby" line for that first block.  Oh!  I also got to correct a spelling error or two.
  I thought he did a really good job, but the pictures are blurry, thanks to our old, low quality camera….
"When I was born I was huge.          When I was one, I started walking.     When I was two I wrestled my brother."
Ok.  I promise on his timeline they were actually in order….  "When I am 7 I would like to play baseball.    When I am 8 I would like to play tenis"…..oops I just realized that he misspelled tennis, and I didn't catch it!
"When I was six I was friends with Xavier."  (He meant to write, "I made friends with Xavier, which I thought was sweet.)     On the baseball picture, that's Joshua, on the left, swinging over and over again and missing  (bless him), and on the right, that's the coach with the pitching machine, which is a very accurate picture of what that thing looks like.
"When I was three I went to Disney World.  When I was four I went to preschool.  When I was five, Daniel was born."
Caleb drew this Angry Bird with musical notes.  He said it was a song that he wrote, which he also sang for us.  Too cute.
Caleb enjoyed the attention he got from his Angry Bird song so much that he proceeded to write even more musical notes (in yellow).
……It's really hard to keep Daniel out of potato chips.  I had a Pringles coupon this week, and Daniel is so happy.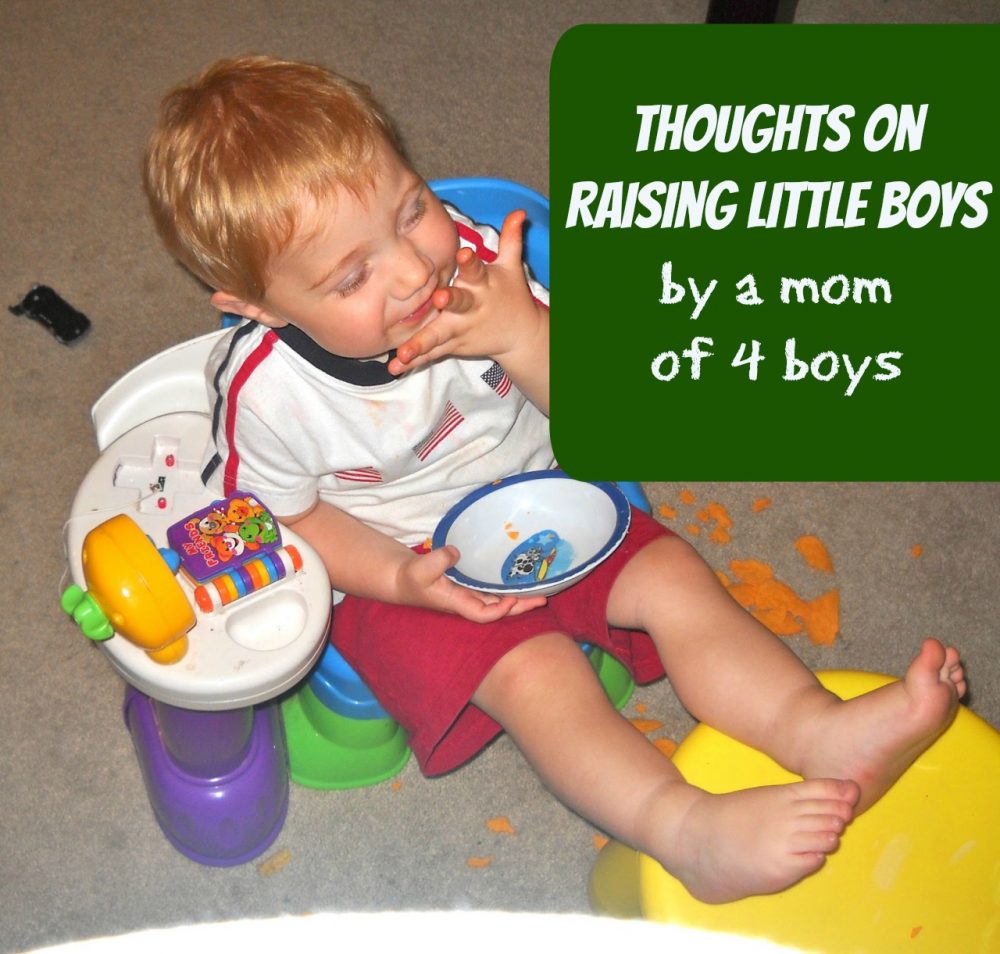 I get a little kick out of telling people this is my fourth boy.  People just don't expect it.  I'm rarely out and about with all of my children, so people usually think I just have Daniel.  (He is very much my faithful sidekick).  I'm still a fairly young looking mother (or at least I like to think so  ; )  ), so it really takes people by surprise when they say, "Is this your first?" and I say, "Oh no, it's my fourth, my fourth boy, actually."
    I get asked frequently if I plan to keep trying for that girl.
    No, I really don't.  Even if I did dare to do this pregnancy ordeal again, I wouldn't hope for a girl anymore.  I like my little boys.  This is what I do, and I like it.
     I will say that I think boys have more drama than you would think.  It's probably a different sort of drama, but it does still exist.  They still have struggles with their friends.  They also feel left out in social situations sometimes, just the same as girls do.   In addition, they have these athletic pressures to deal with that I never experienced.
    Their world is a little different, but not so different that I cannot relate.
   Sometimes I like to pause and put myself back in their place:  kindergarten and 1st grade.  That helps me to realize where they are coming from.
    Caleb is finishing kindergarten.  He reminds me a whole, whole lot of myself at that age.  We moved to a new house from our apartment that year.  I was a bit of a bossy, ring leader type in my kindergarten class.  I guess that actually made me a bit more like Joshua…  I just remember making my friend Emily cry on the playground because I told her she couldn't play with us.
   Then I remember getting spanked in the bathroom for not letting a girl out of her stall, which I thought was just a funny prank.  Miss Meredith was not amused.  Come to think of it, that girl cried too!
   We weren't grudge holders either, though.  Both of those girls were at my birthday party when I turned six, and Emily and I joined– and won– a coloring contest together at a summer library reading program.
    Caleb is not a "boys only" kind of kid, and I was never "girls only" either.  (It's a good thing too, what with all these boys I keep having!)
    I told Caleb to pick a few kids, of his choosing, to invite to his party.  It was important to him to invite kindergarteners from his class, so that's mostly who he invited, but it's very much a random mix of boys and girls.  I even managed to refrain myself from adding a bunch of my friends' kids.  I let Caleb totally pick the guest list.  This is hard for me b/c I don't like making people feel left out…..I've changed a little since kindergarten!!  Ha!
   Joshua's world is pretty much happy, as long as he gets to go to the park and play with his friends.  I think he's pretty excited about baseball season ending.  It has not been easy for him.
Joshua is DEFINITELY a "boys only" kind of boy–with a couple of exceptions.  I heard Caleb tell Joshua the other day, "We can have Xavier and Zoe over, but DON'T go off and play with Zoe.  You need to stay in the basement and play video games with me and Xavier."  (This was before we took the Wii away.)
  I think cliques had begun to form by 1st grade.  I wonder if that is something that's different with boys.  Do boys have cliques!?  I have no idea!  Right now Joshua has lots of friends, and most of them do at least know each other.  They are all involved in so many of the same activities.
   I'm starting to get this desire to homeschool again, but I don't think it's quite necessary yet.  This is a great school and all, and really the only thing keeping me from making the plunge is that the boys are so happy at school.  Educationally, though, they definitely learn faster with one-on-one attention.  Sometimes I'm having to teach them things they have learned at school during homework time.  That's when I think, "What's the point of sending them to school, if I still end up teaching this to them at the end of the day?"
    But one reason I think of homeschooling is just that I miss being a bigger part of their lives.  I miss them!  Then I wonder if that's just selfish?  After all, part of growing up is becoming more and more independent.
    Caleb being recommended for summer school is what got me started on thinking about homeschooling again.
   …..but John David may have a thing or two to say about that as well….so for now we will plan to keep attending our nice little neighborhood school, where they have some of the highest test scores in the country, a superb staff and environment…..probably the best public elementary school you could find.
   And yet is there ever an end to parental decisions?
Major Decision Just Made:  I hired someone to clean my house.  She's coming every Thursday in June, then every other week after that.  We will now be much poorer but SO much cleaner…..  ; )