4 kids, easier than 2?? Hmmm
JD LOVES this thing.
  I am getting a lot of practice at taking care of all four of my own children by myself this winter.  After one snow day after another, the boys are out yet again today and tomorrow for teacher work days.
  Today I decided to go full on warrior mom.  I waited for JD to finish his morning nap, I fed all the children lunch, and then I packed all four boys in the van and headed to Target, and did I mention it was still below freezing temps?  I just wanted to throw that in because for a southern girl like me, any outing in freezing temps is a hardship worth mentioning!  So not kidding!
  I was the lady with the baby strapped on in an Ergo carrier, a 2-year-old in the cart, and two boys walking around me.  Of course, Dan did eventually convince me to let him walk too.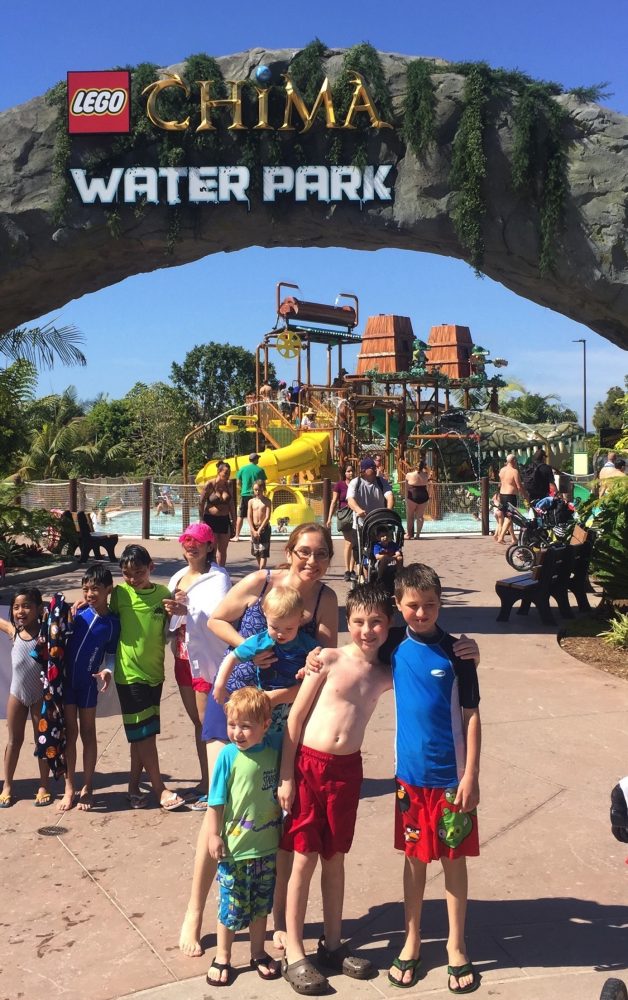 Some trips are actually easier when the boys don't go to school.  I didn't realize how much I've come to rely on their help!:
1.  I don't have to know how to put the Ergo on by myself.  Both older boys are capable of quickly fastening the back for me.  Yes!
2.  Joshua takes Dan to the bathroom for me.  Ha!  That's my favorite.
3.  They grab stuff off the low shelves for me.
4.  When loading up to go home, I heard Joshua actually tell Daniel, "Daniel, sit down, and I'm going to buckle you up."  *****Someone get this boy a popsicle!!!*****
5.  When we get home, I get to say things like, "Okay!  I'll carry the (both sleeping) babies in, and ya'll carry in the groceries!"
6.  Then when they fail to finish the job, I get to march down to the basement and say, "Eh-hem, I am perfectly capable of finishing carrying in the groceries by myself, but you need to learn the lesson that when you start a job, you need to finish it.  Both of you go back out there, and bring ALL the bags in, until the job is finished.  We always finish our work before we play."
hehehe
  I think the key to successfully taking four children to Target is to go early.  Children are just like most adults, they start out slow the first hour of the day, have tons of energy until around 2pm, and then things start to go downhill.
  If only we lived in one of those countries where everyone takes an afternoon siesta!!!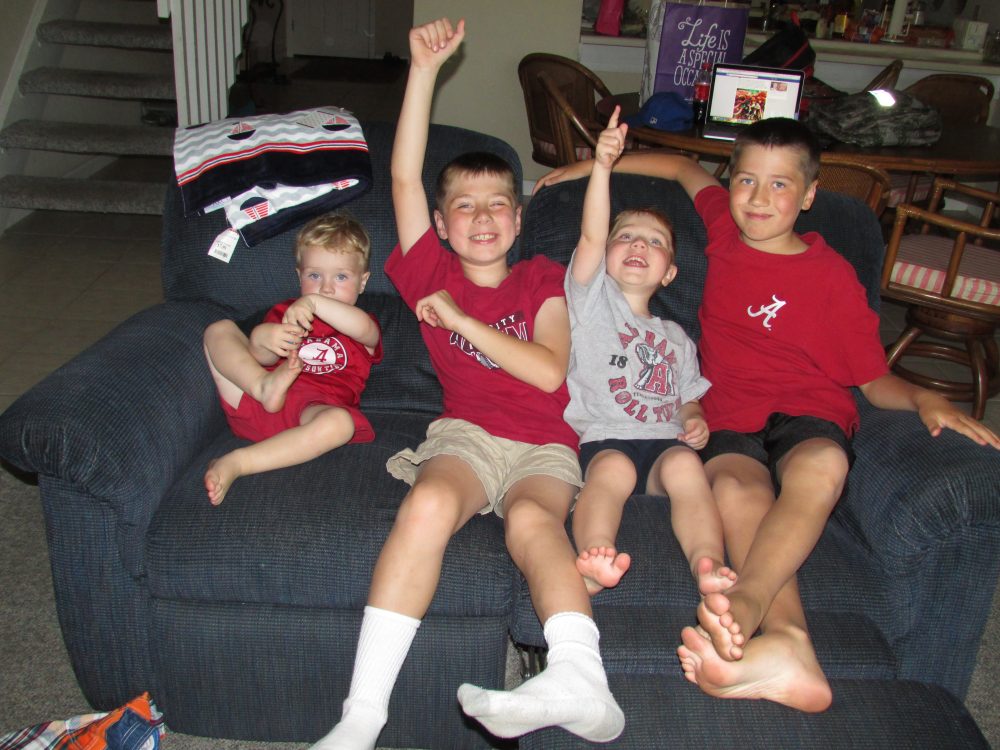 So as today showed, sometimes having four children can actually be easier than having two!
  The difference comes in when you remember that older children come with a lot of responsibilities you have to remind them of, and homework that you have to help them with, and practices you have to escort them to.  That's where you pay.
  I really needed that one little successful Target outing today to lift my spirits.  Lately I have been feeling very edgy, sleep-deprived, and unhappy.  I've actually even been running a low grade fever, with no other symptoms, for a few days.  It hits in the evening and renders me almost useless.
  I have not been fun to be around.
Oh!  One more thing!  I love Target.  Here's another reason why.  Did you know about the Cartwheel deal?  The cashier dude asked me if I had a smart phone.  No, I don't, so he said I could print out a code before I leave my house that would help.  I already knew Target offers coupons online, but apparently this offers additional savings to your Redcard  savings, without having to print out all the individual coupons:
Check it out!
There are so many advantages to having a smart phone, but at least you can print this before you leave and bypass the phone.  I personally enjoy NOT spending $30/month just to have internet on my phone.  I check my email way too much at home, so I certainly don't need it following me around town.
  I would love to be one of those super-thrifty, Money Saving Mom reading, coupon clippers that save tons of money on the groceries, and always know where the sales are, but let's face it.  I was just happy to take all four children to Target:  fed, dressed, and well rested, and be able to leave without anyone actually asking me to leave.  Haaaa!