Tomorrow is the BIG day!!!
Tomorrow.
Tomorrow is coming. Can you feel the excitement/ the dread/the pure and ridiculous fear???  Oh, I'm feeling it.
Just what is tomorrow, you ask? Well, you should ask. Tomorrow is OUR very first day of Classical Conversations!!!! What the heck is that, you ask? It is technically a tutoring service, but the boys and I just call it "school." This is where lots and lots of home schooling families come together, divide our kids up in classes…..you know……like school…..only we don't get to leave them. : / Bummer. We don't pay our tutors enough for that… This program meets every week, and it only costs $400/year per kid. Or was it $425? I don't know. Something like that. 
I am so insanely nervous. I think I am more nervous than my children. What is the deal? I'm new to this, see. I'm not just new to CC (That's what we call it.), I'm new to home schooling altogether. 
I wouldn't be AS nervous as I am, but I'm also in charge of the nursery this year. What if a worker doesn't show? What if all the parents decide not to use the nursery after all, and we can no longer afford the workers? What if John David screams and cries the whole time? What if everyone just hates the mom with all those rowdy boys? (Me. I'm talking about me.) What if everything just explodes, and there's an earthquake, and a flood, and and and
Deeeeeeeeeep breath……I may need a little paper bag…..Don't worry I haven't told the boys I'm a nervous wreck/raving lunatic….Don't you think they already know that anyway???  😉
Okay, all kidding aside, I do have a few things I need to get together before our big day tomorrow,and the biggest thing I'm actually worried about is getting there on time. It's really close to our house, but well…..I'm working a 4:1 ratio here, and I've never had to pack 5 lunches before. That's right. At public school, you get to BUY a lunch. It rocks.
I remember the 1st week Joshua went to school. His sweet teacher sent me a note. "Josh isn't eating anything at lunch. You may want to pack him a lunch." 
Oh, but no, I can't pack lunches for a kid that can't eat sandwiches. Have you ever found bread that isn't made of wheat?
I sent her a note back, "He's being picky. Let's give him a couple of weeks to get used to the new foods at school."
Best decision I've ever made.  Yes, I say that about all of my good decisions.
Okay, so now you know what's up with us. Here's some photos of life around here these days:
School Days:
One-year-olds are a lot like cats.
Awards on Wednesdays
On Wednesdays, I award everyone with a "Well Done" certificate for what they've done well that week. So far they've gotten them for "Good attitude", "100/A+s on Math Drills", "100 on Spelling Test" you get the idea. They LOVE Awards Wednesday.
Only 2 weeks in, and I've already caved to letting Caleb wear pajamas everyday…. I know…..But let me say this: Caleb has ALWAYS spent every waking moment at home in his PJs. Last year at cub scouts, he proudly proclaimed to his den, "I collect pajamas!!!" PJs are unusually important to this little guy.
I thought this was the coolest book. I'm pretty sure the boys weren't listening to a word of it, though…
Joshua and I had to learn this. I had personally never heard of a subrahend before.
Nursery school
What I'VE been reading: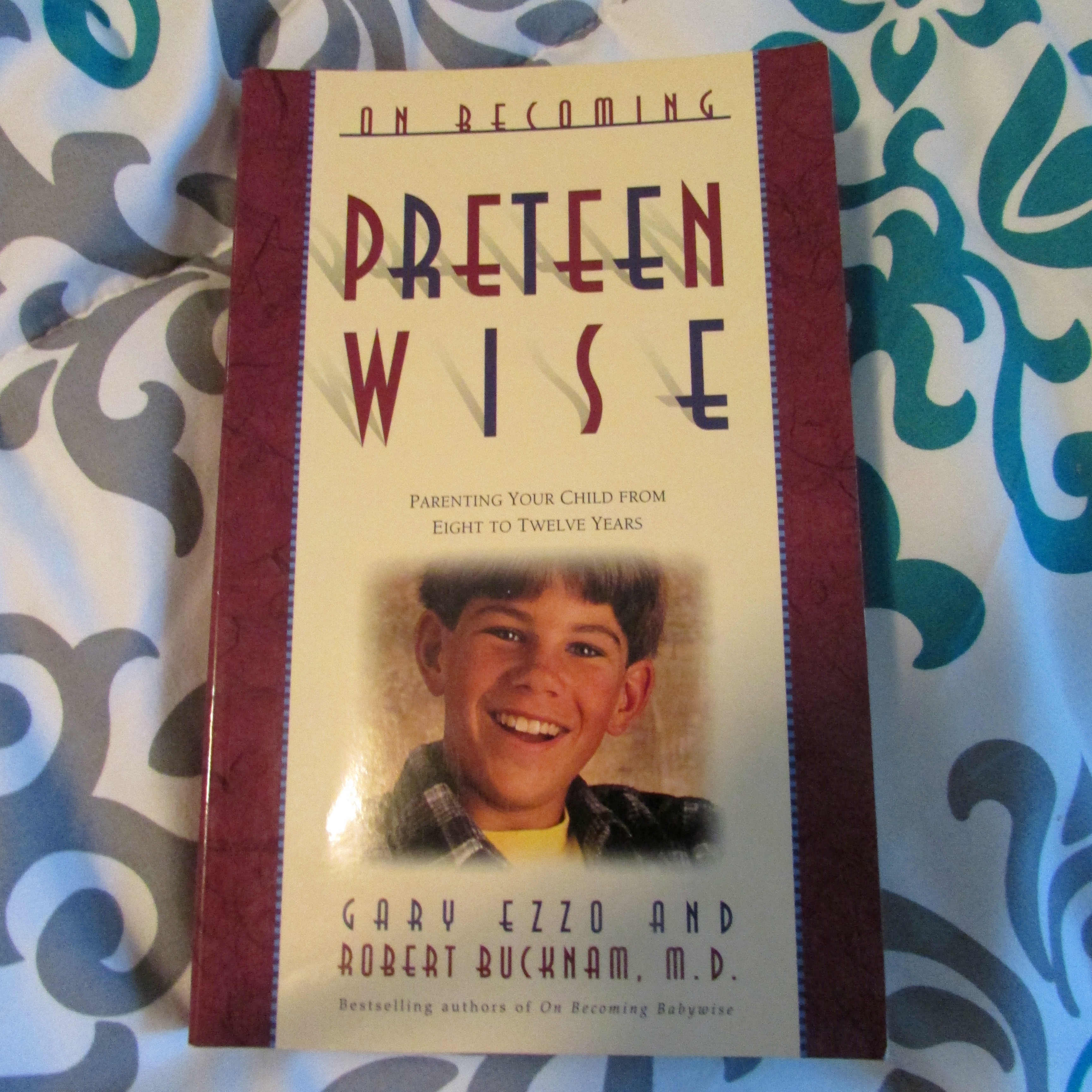 Great book. Highly recommend. I never realized that 8-year-olds are technically pre-teens. These suggestions have helped. It would help even more if I would actually finish reading the book.
I also enjoyed learning more about the California wildlife in this book.
We received a surprise gift package from our wonderful Virginia friends Sean, Amy, and their children. Thank you so much!!  Loved this! We got a real kick out of the Cracker Barrel map too! Alan and I ate at Cracker Barrels all across the country on our trip West. Unfortunately, California has NONE. Sad. I don't think it's that they are too good for the Barrel, though. There's still a McDonald's on every corner. 
I'm not too good for the McD's. When you have a kid with a peanut allergy, you don't have a ton of options, and our McD's here gives us a 15% military discount, so I am sort of a fan…Spare me the anti-fast food messages. When you have several children and a desire to do something other than cook a meal, we'll talk.
excitedly tearing into the package (Oh, and look at that painting on the wall, behind Caleb. Alan's grandmother painted that at the ripe old age of TWELVE. Amazing.)
my Frozen Anna pin!!  🙂 Love!
Love his facial expressions! He was so excited about his Planes book. Do you see that book on the floor behind him too? It's a red-headed pro wrestler. Daniel picked it out at the library, and he's been running around our house with no shirt on "being a wrestler"–which has started a trend. 
Beach Day!
Just for the record, this "super cold" water is nowhere near as cold as the water in Massachusetts. 
"Me wet. Me cold."
The other day he asked me, "Us go there?"
I said, "Daniel, can you say we? We go there?"
Daniel said, "Yes, we us go there."
"No. I mean. We go there. Just we."
"Yes, you come too."
…..at which point I gave up entirely.
Tomorrow's the big day!!!  Ahhh!!!!
"Even a child is known by his doings, whether his work be pure, and whether it be right."  Proverbs 20:11
"Love not sleep, lest thou come to poverty; open thine eyes, and thou shalt be satisfied with bread."  Proverbs 20:13
(Well, that makes me feel better about the problem of never getting sleep…..)