Watching Frozen with Four Little Boys
2:30 pm Friday
All four boys are awake, and yet I am going to attempt to blog…
Caleb and Joshua are upstairs counting their money.
Daniel and JD are right here beside me. After finishing school at 1pm, washing the dishes by hand because we have to worst dishwasher ever, and baking a chocolate cake, I began to run out of steam.  Time for a break.
Daniel and I had this conversation:
"Mommy, me watch my shows?"
"Sigh. Yes. Okay. Your show."
Daniel happily ran to the living room and said, "My shows! My shows! No baby shows. Me watch big boy shows. No girl shows."
Huh. That's a new one. The boys have officially trained him on their proud anti-girl-show rule.
But I do like movies better than t.v. shows, so I asked, "How about a movie, Daniel?"
I can be terribly manipulative when it comes to my sweet three-year-old….
"Yes!  Movie! Me pick!!"
"Sure, Dan." I started reading him the titles, "Frozen?"
"No, Frozen. Yes! Yes, Frozen."
🙂
Frozen is my favorite, and if any of you tell him it's a girl movie, you will answer to me. He thinks the big boys just don't like it. He suspects nothing…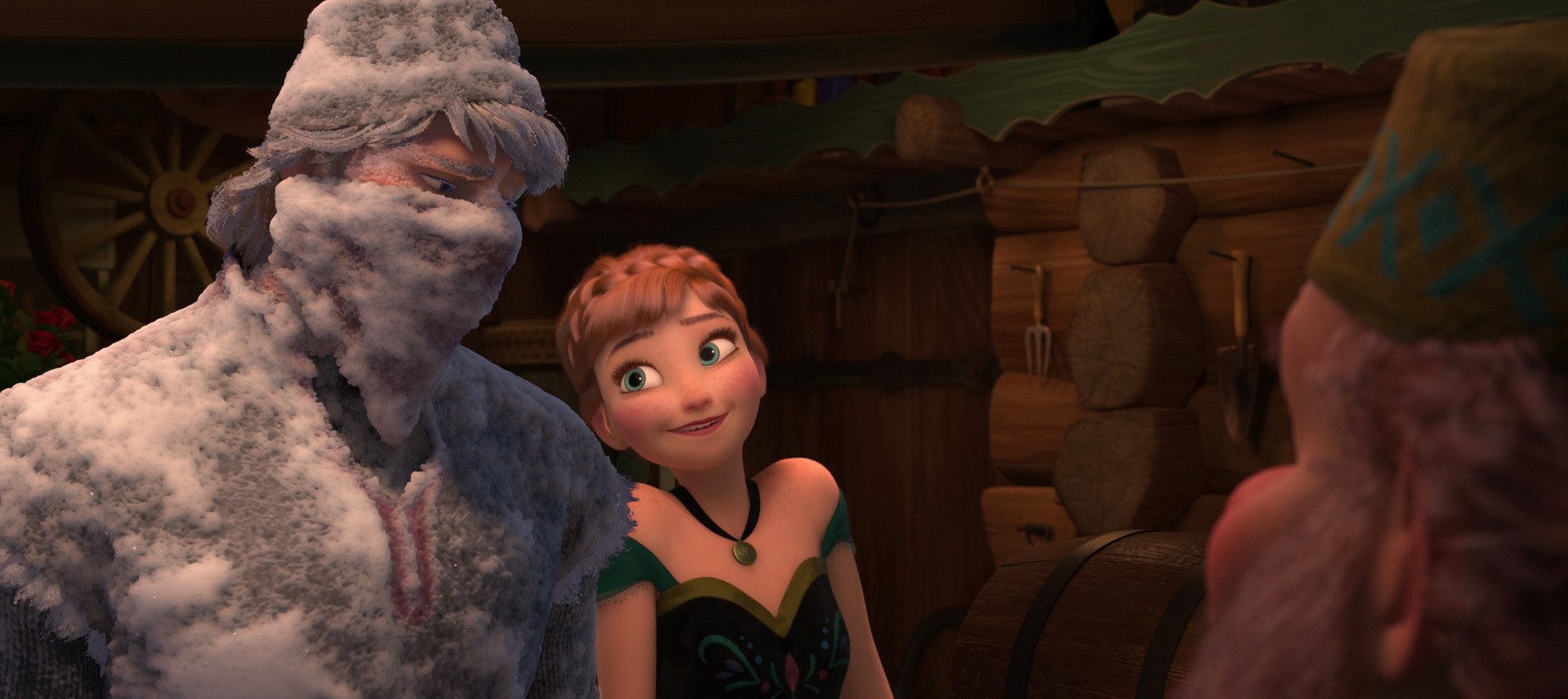 ******
Now Daniel is "counting" his money. He scoffs if you offer him dollar bills. He only wants coin money. hehehe
JD is walking around, sucking on a pacifier, and carrying a Lego man. He keeps laying down because these are the songs (Frozen songs) that I've been singing to him at bedtime all year. Bless him.
Caleb has now joined us, and I asked them each what their favorite line from Frozen is.
Caleb:  Nothing. None of it.
Daniel: Me wove it.
Joshua: (from the dining room) None! Well, ok. Let it Go.
Caleb: Actually, I do like Let it Go a little bit.
Ah, the influence of the oldest brother.
*******
Well, it looks like I'm the only one still watching the movie…
Elsa just started singing "Let it Go," and Caleb chimed in "Yep! She's thinkin' it!"
"Huh? Thinking what?"
"She's thinking of slamming people with ice."
"What?"
"But someone could break it. I'm tellin' you."
Elsa begins to build her castle, and Caleb says,
"See what I'm telling you?"
"Caleb, she isn't slamming anyone. She's just building a castle."
"Yeah, but she could slam someone. She will."
***********
The two littles are now digging through the big boys' Skylander collection. Let me catch you up on what else has been going on around here lately:
-Caleb left his Nabi (kid droid) on the back seat of the van. I put a grocery bag in the back seat with it. It tipped over and smashed the Nabi.  🙁 Oops. 🙁
-Caleb is now playing on my droid.
-I took all the boys to the Commissary with me Wednesday, and it actually went WELL. I know! I was surprised too. I let Joshua and Caleb each push their own buggy, and I pushed the littles in the "race car buggy." Everyone was so happy. We went through the store, 3 buggies, in a single file line. I was marveling at how adorable I thought we were. Ha!! Thankfully, it wasn't too crowded. 10am. If I've learned anything from 9 years of parenting, it is that you always take children out on errands EARLY, if you take them out at all.
-You don't want to know how much we spent on food that day. 3 buggies full….$400. That should last us all month right? Nope. Never. I'm way too embarrassed to tell you how much we actually spend on groceries each month. Yes, I'm aware that it will get much worse. I do realize they will all eventually be Alan-sized. (Well, probably not Daniel. He will probably be more like 5 foot 8, but please don't tell him that, either.)
-Caleb is still flying HIGH in his math class. I still haven't figured out just the right reading program for him. He can read on a beginning second grade level, but he still isn't very interested in reading. I'm constantly looking for more reading material that he will actually like so that I can get him to read more.
-Oh! We have begun Daniel's formal education. He is doing GREAT. More on that in the next post!
-Thanksgiving: we are going to go eat with a family I've never met this year.  Haaaa!  A real California Thanksgiving! 🙂 No, I'm half kidding. There's a family Alan met at our church that lives either on one of the California farms or out in that farming area, that has invited us. It won't be ALL about meeting new folks, though. Two other families that we are friends with, from our Sunday School class, are also going. Apparently, there will be lots of room for the kids to run and play. It'll be great. I don't know what I'm going to take yet. Something Southern!!!
-We do something different every single year for Thanksgiving. I kind of like that we have a non-tradition tradition.
-I'm now #10 in the Most Influential Blog 2014 contest. Please help me not fall out of the TOP 10! Have you voted today? It's super easy. Just click on the icon below. It will take you to my voting page, and you just click on the thumbs up for me!  Thank you so much!!!