Visiting Northern California, Our 'Neck of the Woods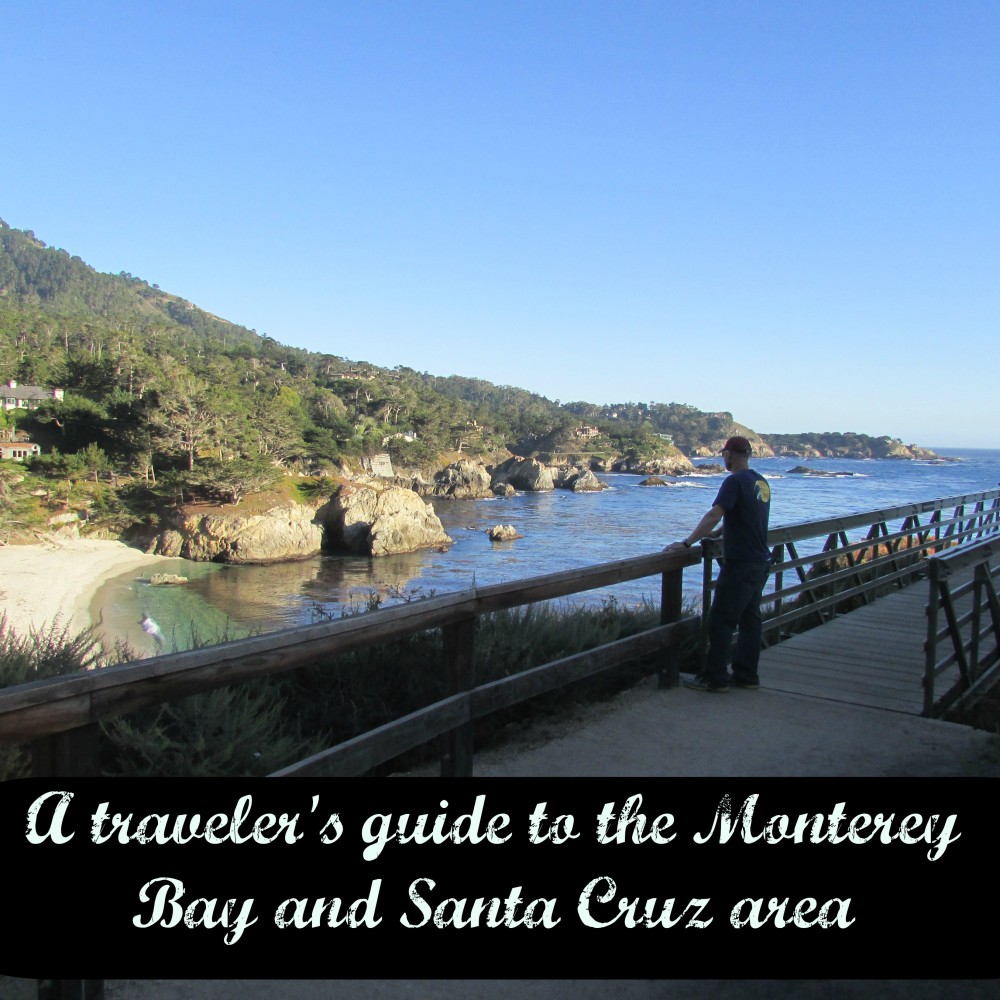 As soon as I get back from my Alabama and Florida trip, we have company arriving!!  We LOVE hosting our friends and taking them sight-seeing. When we lived in DC, we hosted about 7 families/year. California is so far off from most of our friends and family that this happens a lot less.
We are all so pumped to have friends come! Joshua has a countdown going.
There are endless things to do, right here within two hours of my house. That's what I'm going to focus on here. For everyone who wants to come visit, allow me to give you some excursion suggestions. Then you can pick and plan which activities you'd like to do!
So without further ado:
*All blue words will take you to blog posts that I wrote, complete with photos, on that topic.
1. Point Lobos Wildlife Reserve
This one is non-negotiable. I have a state park pass, so if you come visit, we will definitely take you to this beautiful place.
What to do here:
hiking, bird watching, spotting seals and sea lions, climbing rocks, getting wet if you want, and looking for crabs
Posts I've written about Point Lobos:
I love Point Lobos State Park!
Sea Lions vs Harbor Seals: I finally figured out the difference.
"A World Without Friends, I Don't Think I Could Bear It"
So we took away the video games and computer fun again.  REALLY GREAT PHOTOS on that one.
Obviously, We heart Point Lobos.
I love that I took all these pictures of The Farm, as we drove into California a year ago. In fact, it's a family run farm. As it turned out, one member of that family was Joshua's tutor this year. The part of California that I live in is highly agricultural. Not only is it part of wine country, it's also The Salad Bowl of the U.S.
2. San Francisco
You really can't talk about this area without it. It's a beautiful, clean city, full of amazing hills. Our friends that are visiting us in July have family there, so we won't get to show them San Fran, but here are a few posts I wrote about it.
No more desert pictures. I promise.
Thank you. Merry Christmas. Excuse Me. I'm sorry. (our flight through San Fran)
I know they aren't known for their churches, but I thought this one was beautiful.
3. Monterey
Monterey has so much to do, it's ridiculous. We will do a ton of it. I promise.
Monterey Bay stretches from Monterey all the way up to Santa Cruz. We'll talk more about Santa Cruz in a minute.
Moss Landing is amazing because the water is a sea otter haven, and whales are often spotted there, even from the beach.
You can take a whale watching tour boat from any of the wharfs on the bay. We loved ours and highly recommend it. Children must be at least 5 years old. We saw tons of sea lions and humpback whales, and I felt good about calling that a field trip!
My parents even saw killer whales on their tour!
If we're lucky, maybe the lady that sells turns in the bubbles will be out!
So, in Monterey, you have all of this:
Beaches
more kayaking
Walking paths
Cannery Row, full of shops and restaurants
Fisherman's Wharf, lots of restaurants, a fair-like atmosphere, and well…homeless people. : /
There are museums, but I haven't made it to any of them yet!
But best of all….is….
4. Monterey Aquarium (Click on it for my blog post on the aquarium.)
On our first visit, we didn't give it enough time. We spent 3 and a half hours there the second time. There is so much to see. This one ranks right up there with Point Lobos.
5. Big Sur
This stretch of highway goes on for an hour. It's a beautiful meeting of ocean and mountains. There are gobs of places to stop and take photos, as well as several state parks to go hiking in.
6. Carmel by the Sea
This little town is beautiful, and it has great beaches, shopping, and food too.
7. Santa Cruz
There's a boardwalk!!!  I haven't gone to it yet, but it has the whole amusement park thing going on, and if you are interested, it'd be a fun first for us too!
8. Also in Santa Cruz: Henry Cowell State Park: You have to go there and see the big Redwood trees!
9. Other ideas:
There's a great outlet mall nearby that I still haven't made it to, and there are several of those wine tour places. If you want to visit one, I could ask around about that.
Also, if Sean wants to get his camp on, we know some camping spots too! Of course, you know I don't camp.
We also offer lots of trampoline time and silliness! 😉 Can't wait!