Angry Bird
So we flew back to California (via Southwest). No, those were not our flight attendants. That's just my friend Jennings and one of her fellow stewardesses. Actually, Jennings has informed me that "no one says stewardess anymore."
We had a fairly uneventful day in the air. No horror stories to share with you this time. Either we're getting better at this, or God is just having mercy.
Now our friends are here, and the staycation portion of Summer break has begun. So far we've done Point Lobos and the aquarium. We've done such a good job of keeping busy that  all 6 kids just pass out every night by 8:30. We never hear a peep out of them.
The kids are so HAPPY. You should see them all bouncing around together, and they are so sweet the way that they always include Daniel.
We've had a hard time lately with the little fellow we sometimes call "Angry Bird." He has not been a gracious host.
JD has always had a hard time with change and non-stop activity. Ever since he turned 2, it seems like he's always perturbed. Sometimes even JD can't figure out why he's upset.
This morning he cried because I was too busy to pick him up, but when I finally picked him up, he cried to be put down. Then he just sat down and cried. Nothing helped. I had to set him in his room for a few minutes to figure out what to do. It wasn't nap time. It was breakfast time, but he wasn't eating. Once I stepped away from the fit throwing child, I realized he needed consequences and a talk. We did that, and it worked beautifully.
If only we could give fit-throwing grown-ups consequences…. Wait, no. I sometimes do throw fits, and the consequence is typically having to apologize and eat a dose of humble pie.
As we speak, JD and I are having a little bonding time. He's in my lap playing cars and looking at these pictures that I'm posting.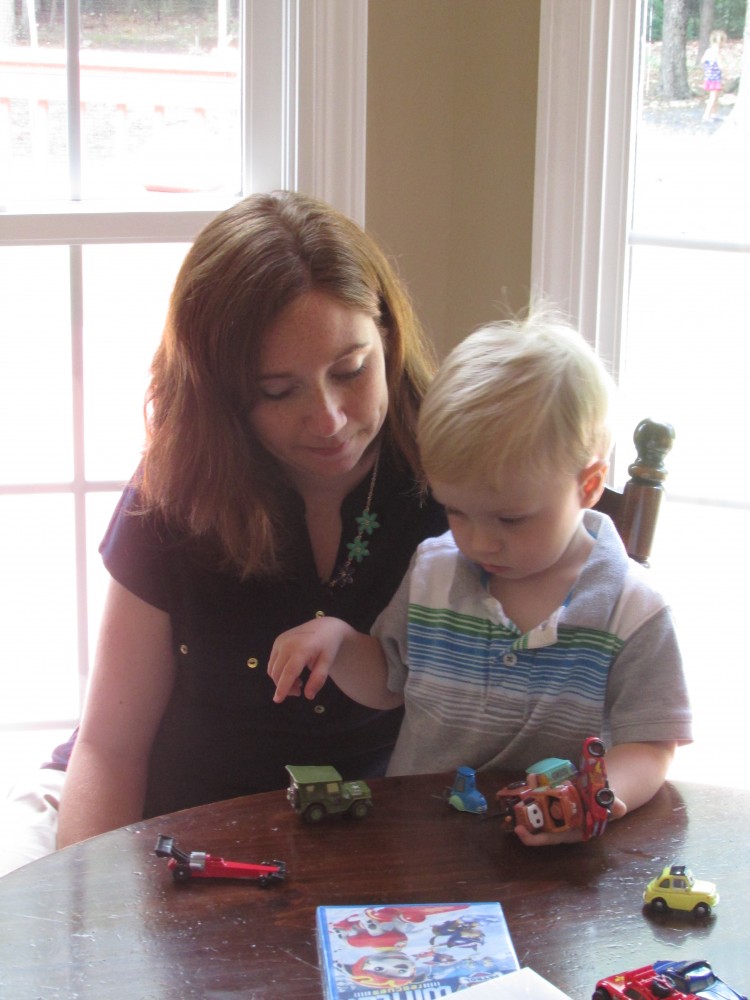 He LOVES this picture: all of his favorite things: Mom and cars.
I guess I've lost my mind, trying to blog with a 2-year-old on my lap. He keeps trying to type and touch the screen.
Everyone else went into town to ride paddle boats and play at the playground, but JD was asleep, and you don't wake a grumpy toddler.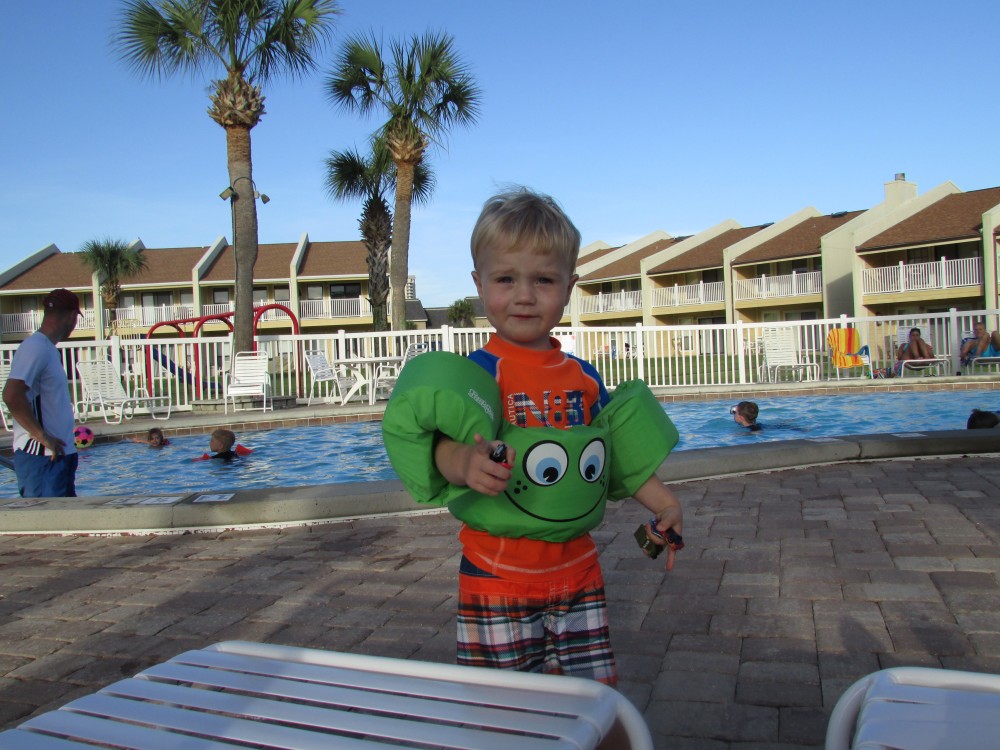 And I do mean grumpy AND particular. In Florida, he didn't want to swim. He didn't want to play in the sand. He didn't want to be held in the waves, at the beach. He kept trying to let go of us, fully confident that he could magically swim in the ocean.
He did like the donuts though.
Yes, I know. It looks like he ate too much junk food on vacation. Maybe he's now having sugar withdrawal. Sugar is a pretty addictive substance!
Happy 4th! It's beach and kayak day for us. I'm sure the beach won't be crowded at all. Move over, people! Here we come!