What makes you thrive? What is in your wheelhouse?
I recently read a post by Tamara over at tamaracamerablog.com, titled "In My Wheelhouse."
She talks about her realm of expertise, the things that she can do, and do well.
She inspired me. What is in MY wheelhouse?
Tamara is really into the photography AND writing aspect of blogging. Actually, she's also a genius at the social networking part of it too.
I enjoy the writing, and you know I love me some pictures. But photography? Taking wedding photos for other people? Let me go run and hide now because that is so NOT in my wheelhouse.
I get nervous when tourists hand me their cameras. What if I just ruin it?? One time Alan's Aunt Ellen let me take a video of her family at Christmas, and while I did not provide a quality video, I DID provide side-splitting laughter for anyone who watched that film. There's something hilarious about watching someone film people's FEET while saying, "Oh, yeah, I got you in here. Looks good!"
I can't believe I haven't had anymore video or photography offers…
Today I dropped a couple of balls and goofed on a project I was working on, and I was asking myself, "What is wrong with me? Why can't I get anything right? No one is going to trust me with anything."
I've gotta cut out that sort of thinking.
Let's all STOP for a second.
Tune out the voices of negativity and destructive self-talk, and ASK yourself:
What is in your wheelhouse?
What are you GOOD at? What do you enjoy? Then focus on that activity for as long as you can. Find a way to devote time to THAT, even if it means finding child care for a little while.
I love this verse:
6 We have different gifts, according to the grace given to each of us. If your gift is prophesying, then prophesy in accordance with your[a] faith; 7 if it is serving, then serve; if it is teaching, then teach; 8 if it is to encourage, then give encouragement; if it is giving, then give generously; if it is to lead,[b] do it diligently; if it is to show mercy, do it cheerfully.    Romans 12:6-8
I'm taking a few minutes to think about what IS in my wheelhouse. What DO I enjoy doing? What am I good at? What do I do that helps others?
Well, of course, I made a list. It feels like bragging, but I promise it's not. It's turning negative thoughts into positive ones.
-I write. I write with honesty and humility. I'm not into fiction. It's fun to read, but I'm more into writing about humor, spirituality, and ideas.
-I cook, and I LOVE it. I can make chicken and dumplins that'll make you want to slap yo Mama.(No, autocorrect. It is DUMPLINS.)
My husband actually has to ask me to please not cook so much because the refrigerator is so full. That's why I had time to blog today. Leftovers have been requested!! I know. I have the best husband ever.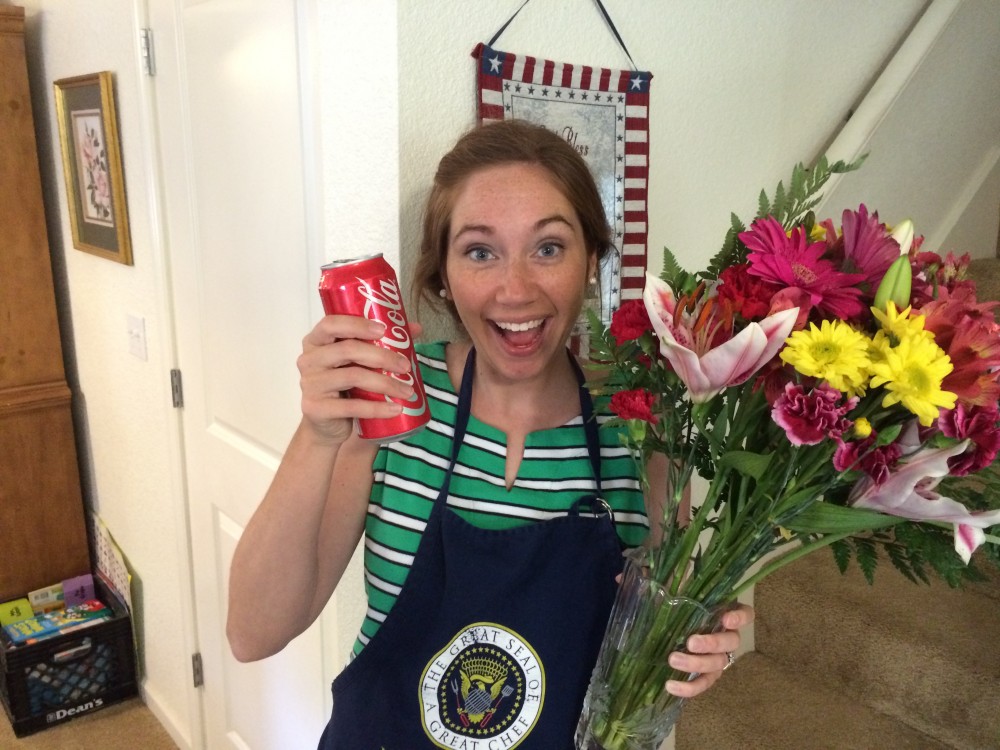 -I'm funny.
I used to hate being called funny, way back when I was in high school. Boys were always teasing me and telling me how funny I was, and I was 16, so I really just wanted to be PRETTY! But I'm older and wiser now. Beauty is fleeting, so I'm good with funny. I'm also so thankful to be out of high school.
-I do like teaching. I'm stressed all the time because I'm a poor time manager who doesn't plan or delegate well, but I truly enjoy reading to the boys, teaching them about cells, and planning little activities for them. I can't tell you how happy I felt today, writing out the 6 times table, for the boys to cut up and practice with.
-Babies. Babies are now in my wheelhouse. Before I had Joshua, I knew NOTHING about babies. Now I adore them. Babies mellow a person.
-Oh, according to KLOUT, this thing you will never have to worry about if you are not a blogger, I am an "expert at being a mom."
I laughed so hard at that. Please note: Not. true.
-Bible study. I have this book. It's my verse book. I have it sub-divided into subject categories. When I come across a verse that's relevant to a topic that I think may come in handy, I file it into my book.
I have no formal Bible training, other than going to church and listening to sermons multiple times/week for the past 30 years. I've never attended any Christian schools. However, I have read it on my own since I was 11, and I read Bible study guides. I've read the Bible through several times, but I still have so much to learn.
The Bible has to be taken as a whole. You can't take one verse from the Bible and build your theology on that. Believe it or not, everything is NOT black and white. It's not about a list of rules. God is so much greater than that.
Jesus told the Pharisees:
…2But when the Pharisees saw this, they said to Him, "Look, Your disciples do what is not lawful to do on a Sabbath." 3But He said to them, "Have you not read what David did when he became hungry, he and his companions, 4how he entered the house of God, and they ate the consecrated bread, which was not lawful for him to eat nor for those with him, but for the priests alone?…  Matthew 12:2-4
The Bible says to not work on the Sabbath, but Jesus healed people on the Sabbath.
God wants us to combine our knowledge of good and evil with common sense, mercy, and decency.
I wish the world could grasp the way that Jesus changed the story.
One day, I'd really love to spend WAY more time writing about Biblical things. It's an intimidating thing to do, though, because I know what a crummy sinner I am. If I write about Jesus all the time, the whole world will hold me accountable to back that up with the way I live. Scary, isn't it?
I'll do my best. It's in my wheelhouse to write about the things of God. I hope that you will all give me grace as I grow, but please know that I will never be perfect. People just aren't.
But God gives more grace.
I'm thankful that grace is in God's wheelhouse.
What is in yours?