Why Thankfulness is So Important
Any day now it will start to look like Christmas. I, of all people, should not be a Scrooge. I decided to own this whole Christian thing twenty years ago, and yet Christmas gets on my nerves a little bit.
Not like Scrooge.
More like Charlie. You know, Charlie Brown. I love that guy. No, I mean, way more than the average Joe likes him. I, no joke, read every single Charlie Brown collection at my city library when I was around 9 years old. That was about 10 hard back volumes of little "blockhead" comic strips. I know them like the back of my hand. You can see why I can never be a book snob. I completely relate to my son's love for Big Nate.
But I, like that poor chap Charlie, do tire of the commercialism of the holidays. I need a Linus!
Before we start singing carols, let's remember something….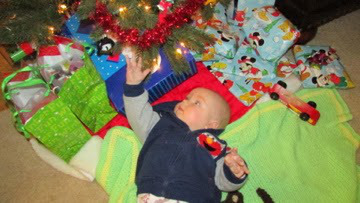 It isn't Christmas yet! It's the season of THANKSGIVING!!!!!
We have a tradition in our family to never do the same thing twice in a row for Thanksgiving, and we don't. We don't go home. It's too far away. We don't always do anything. We do whatever we decide that particular year.
Well, we do ALWAYS do ONE thing. We give THANKS. We give thanks to God above, God the Creator, not to be confused with any god that someone made up with their own two hands. I'm sure there are many people who will give thanks TO their food, rather than give thanks FOR their food.
Why is giving thanks to God so important?
God deserves our thanks. Plus, when we are thankful, we are happier. When we are happier, we are more useful. When we are more useful, we bless others. When we bless others, we make THIS world a better place. After all, this world is where we live right now. If we aren't any good HERE, right where we are, then what good are we?
It's a chain effect!
When I am thankful, I am happy. Happiness gives us ENERGY! Like that scene in Despicable Me 2! Gru realizes he's in love, and he's thankful. He's happy. He's hopeful, and he becomes KIND. He brightens the day of every single person that he passes by.
Until someone squashes his hope. Just like that, his new love is gone.
Then he is gloomy, unthankful, and he walks home in despair, crushing many of the same people he just encouraged.
Don't worry. It gets better at the end. I love those little minion movies.
Let's be thankful. There is always SOMETHING  to be thankful for.
Today I am thankful for rain. Caleb wrote this in his journal this morning, "It is a good day because today it rained."
Ah! Thankfulness!
"And over all these virtues put on love, which binds them all together in perfect unity. Let the peace of Christ rule in your hearts, since as members of one body you were called to peace. And be thankful."     Colossians 3:14-15
Thank you for reading. I'm sick, and when I'm sick, I blog often. Have you noticed? 😉 Every cloud has a silver lining, right? I'm thankful, even thankful for bronchitis, well I mean, a little bit. I'm DEFINITELY thankful for DayQuil and Nyquil. hehe