And so goes the tooth fairy…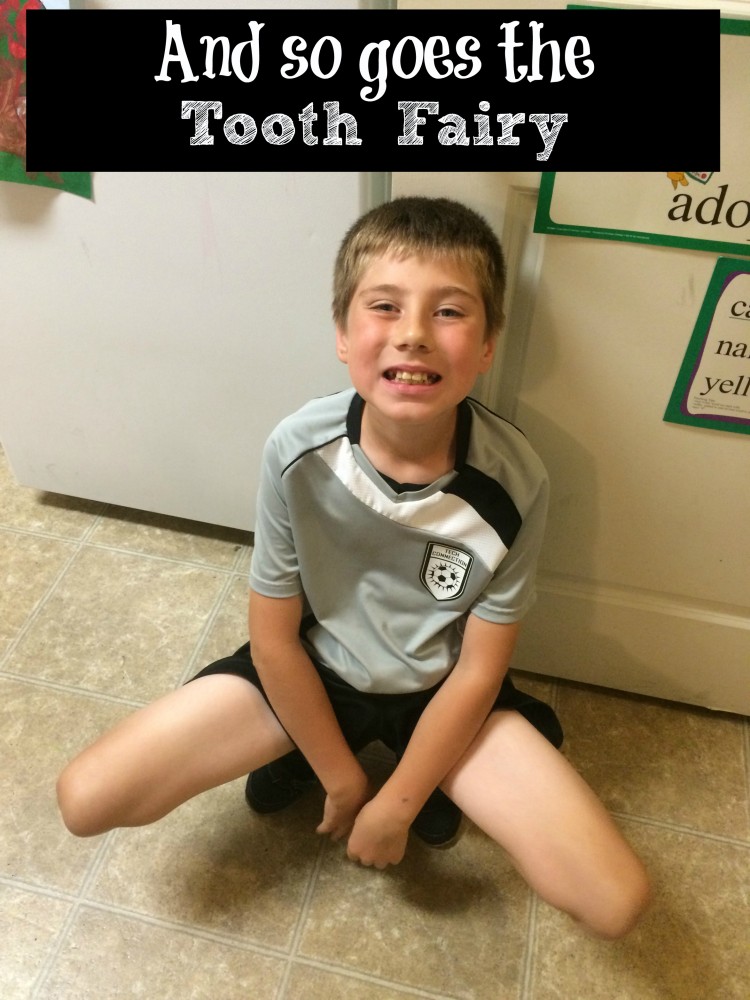 Alan and the boys were getting ready to leave. Caleb was sitting at the table writing something on a napkin.
Alan said, "Caleb, what're you doing? Are you writing the tooth fairy a letter?"
"Huh? Did she miss a tooth??" I asked, possibly panicking a little bit. Oh no! Had I messed that up again?
Alan explained, "He lost his tooth, so she had no idea because he didn't put a tooth or a letter under his pillow," halfway talking to me, halfway talking to Caleb.
Caleb looked at us silently. Caleb is loud when he plays, but when he is not playing, he is Mr. Nonchalant Straight Face.
Joshua looked at me, and he said in a flat, informative voice, as though he is always the narrator of this house, "Caleb was looking in your drawers yesterday for the 3DS, and he found all his teeth. So now he knows the tooth fairy isn't real." Then Joshua gave us a little shake of his head.
Whomp Whomp Whomp.
Caleb just looked at us.
I hugged them both, and reminded them that when you go snooping around in other people's drawers you often find things you don't want to know.
Then I asked Caleb if he'd like a dollar for his tooth.
He would, but my wallet didn't have a single dollar bill.
So he settled for a big note on the board, "Caleb lost a tooth. Pay Caleb."
"Thanks, Mom," Caleb said.
It was all very non dramatic.
"Hey, Mom, so does this mean from now on you can just give us money, and we can skip the pillow thing, since, you know.." Joshua asked eagerly.
Sigh. So this is how the tooth fairy dies.
I looked at Caleb's napkin on the table. He wasn't even writing a tooth fairy note in the first place. He was practicing his math. Weird. I'm pretty sure I've never voluntarily done that in my entire life.