Day 2: Partying with Mickey Mouse and Pals at Epcot
DAY 2: EPCOT CENTER
JD was a little disappointed. He had it in his head that he was going to get to "put his stuff on him." Translation: JD wanted to dress Bay Max in his red armor, but they told him to please not touch anything. Ha!
For most people, Epcot is all about touring the different countries, but for us it was all about 2 things. #1. Hanging out with our friends and #2. Disney characters!!!!
The best way to meet Disney characters is to schedule a meal with them. You can splurge while you're there, or you can buy a meal plan in advance, and then it feels like these expensive meals are free because you've already paid for them. (It's called the Disney Dining plan, and I am all about it.)
In case you've never been to Disney World, let me caution you here that if you want to do a "character meal" at one of the restaurants that have characters walking from table to table, you should make reservations. This is very easy to do. Simply download the *My Disney Experience* app. You can make reservations about 6 months prior all the way up until the day before. I made ours 1 or 2 weeks out, and many time slots were already booked up.
At Epcot, we met Pluto, Mickey Mouse, and Chip and Dale at the Garden Grill. This was the most fun!! Each of these four classic characters were talented entertainers, and they posed with us, played with us, and cracked us up. Characters are not always this awesome.
Now you know we love us some shenanigans!
These next pictures tell a heart-warming story. See, JD was a touch scared of the characters. But when he saw Mickey Mouse, and this seemed to be the REAL Mickey, he started to feel brave. JD said, "I want to see him!!"
Our other favorite thing about Epcot was all the Nemo stuff. Or at least, it was certainly JD's favorite. While we were waiting our turn for "Turtle Talk with Crush," he wanted his picture made in this shark mouth so badly that we waited in a slow line behind it, and then we had to drag him out of the thing after the photo was made.
After all the shows, Lightning McQueen, character meetings, swimming, and all that were finished, and we were driving back home, I asked JD, "JD, what was your favorite thing we did at Disney World?"
"Fish. Seeing fish tanks."
Ha! Well, we could've done that at Pet Smart!
Amy said that I should get that poor boy a fish tank.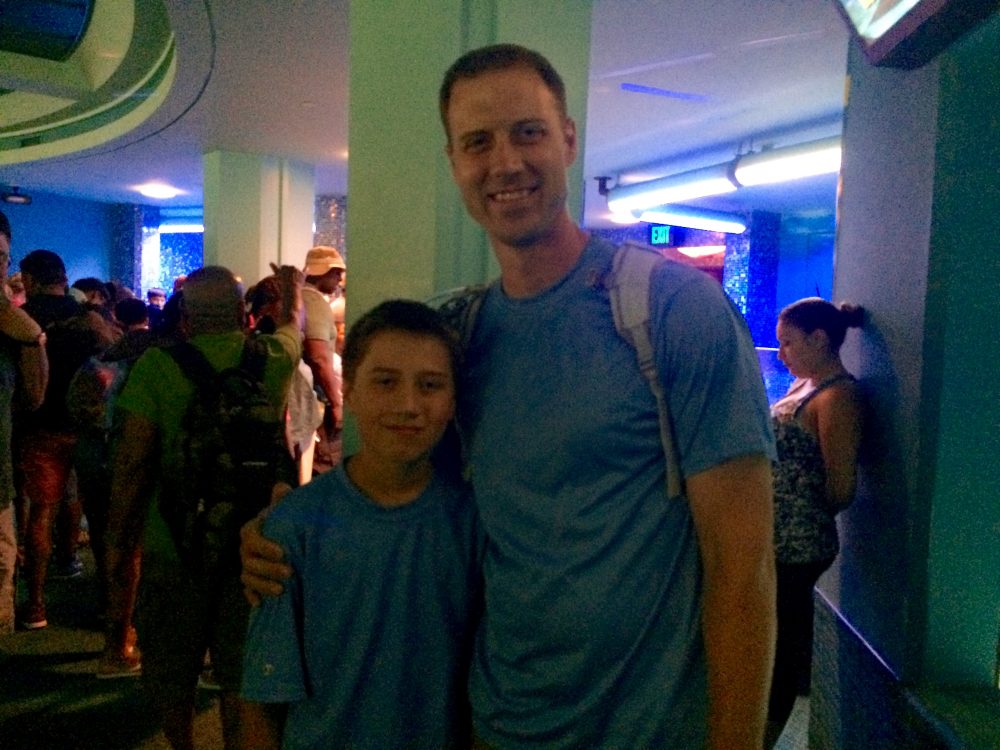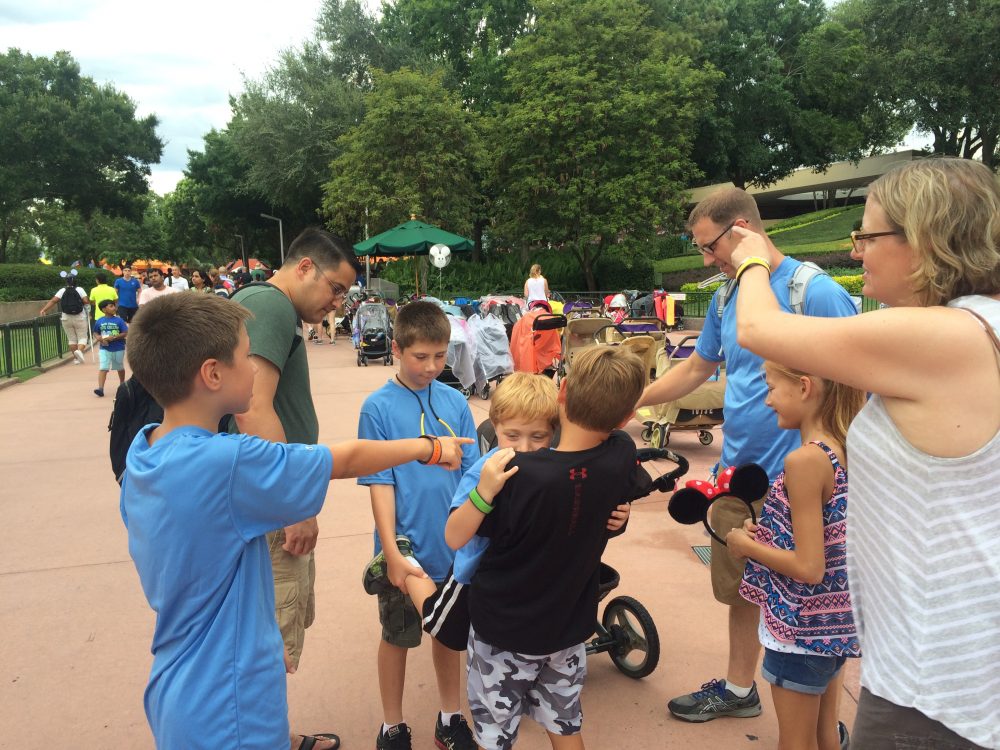 And that's all, folks! After Epcot, we had dinner with our friends at the Grand Floridian, which was beautiful. The boys LOVED the water slide at their pool, but my camera was dead, so I have no photos of that evening. It sure was fun, though.
What are you all doing for fun this summer? How much longer before your kiddos go back? We are only a week out now. I can't believe it!
Like reading about Disney World? Read more here:
Disney Day 1: Deep Thoughts from the Magic Kingdom 2016
Disney World 2009 with 2 Toddlers