Fishin' with DaddyO Photoblog
Fishin' With DaddyO
These weekends were just as beautiful as the photos appear. Alan took our youngest two boys and went camping with DaddyO in Alabama. They fished, they cleaned the fish, they ate the fish, they learned about the importance of gun safety while shooting cans, and they got to sleep in a tent. It looks so good, it almost makes me wish I had gone too.
But then I remind myself that I don't touch worms, I don't clean fish, I don't sleep on the ground, I don't like being cold, and I don't do well with bugs, and then I'm okay with my decision to pass on the camping.
After living on the California coast for two years, we have a fresh new appreciation for fall foliage. I can't get enough of it!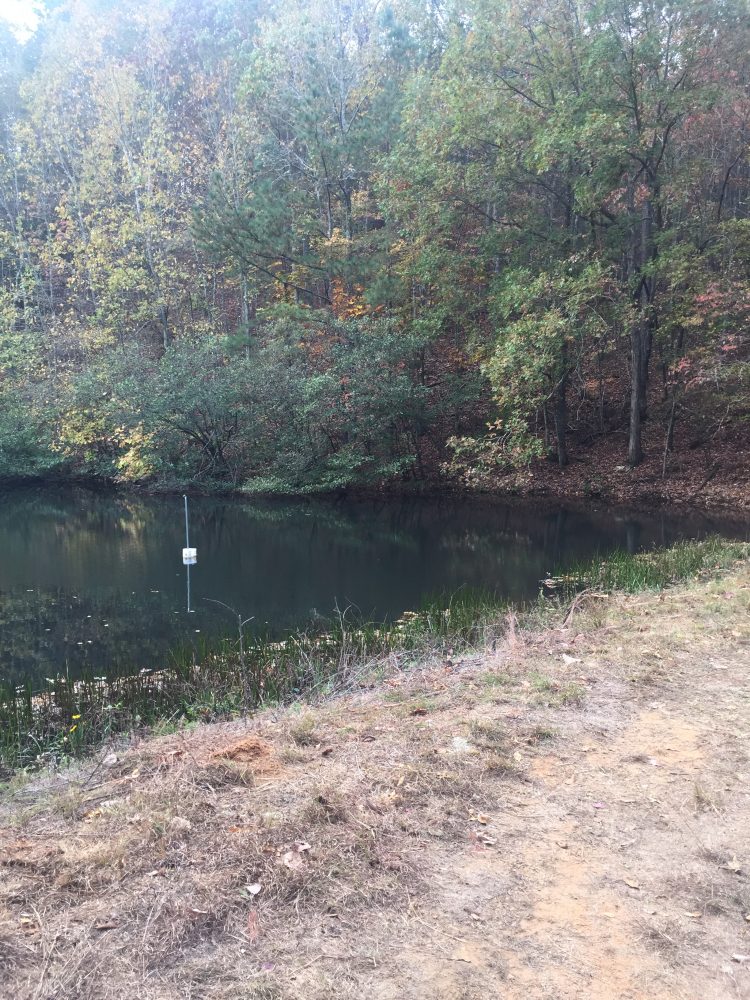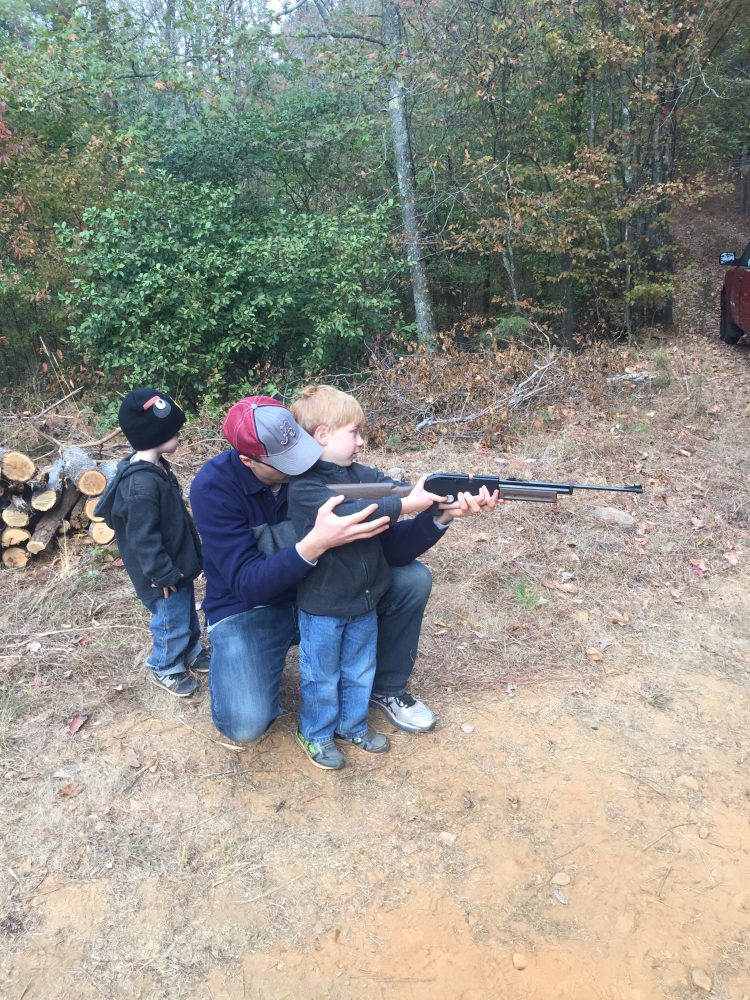 I know. It almost makes me nervous too. But if you knew Alan, you'd know how good this actually is. I guarantee you those two little boys now no more about the danger of guns and gun safety and the purpose of guns than most adults do. Alan is such a thorough teacher. He is an amazing dad.
You should've heard Daniel talking about this trip the day before. "We are going on a MAN trip. We're going to do MAN stuff.  MAN stuff!" Can't you just hear Tim the Toolman Taylor saying "far ra rar ruff!"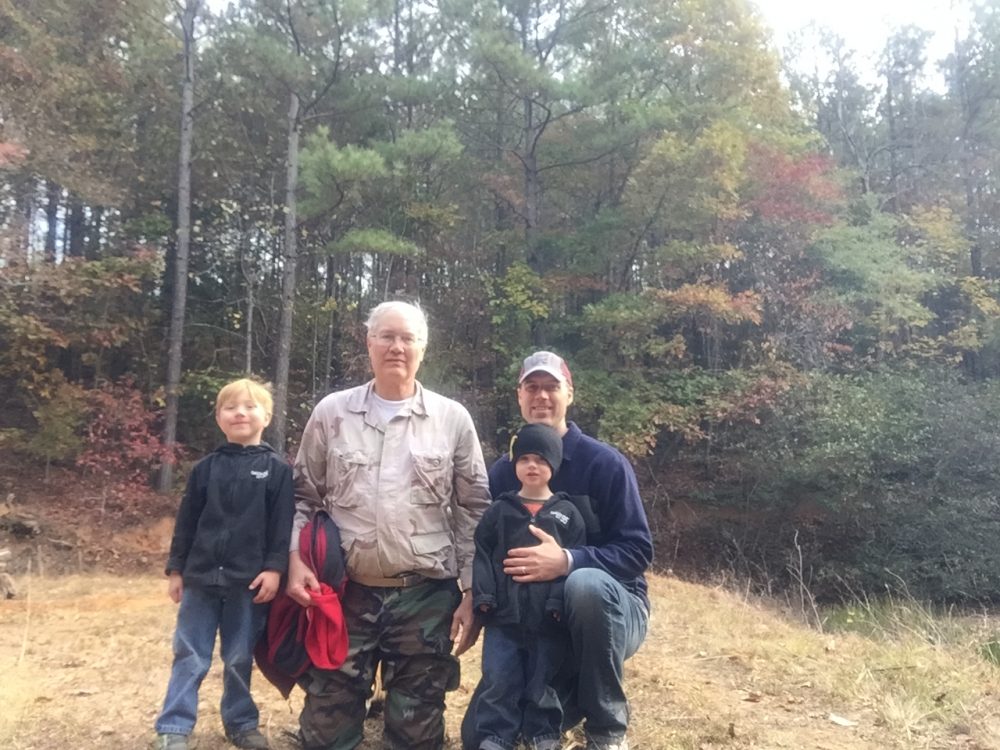 The big boys missed out on the camping trip. However, they all went with Alan to Providence Canyon State Park last weekend while I got a desperately needed day off! Here are a few photos from that!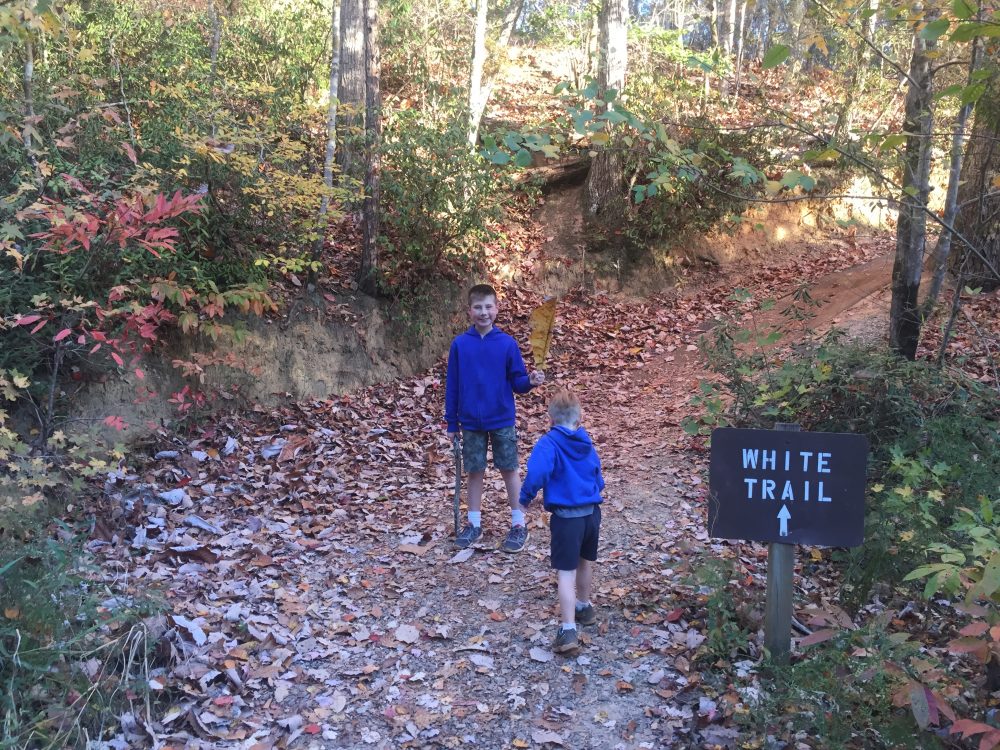 I hope you all have a happy Thanksgiving. I want to tell you how thankful I am to be starting to feel settled in my new home. It's been four months now, and the depression that came with moving has passed. I have a modicum of energy again, and I cannot tell you just how much I am enjoying these incredible fall colors.
I'm sitting here staring out the window. The trees in front of me are orange and red, mixed in with pine green.
It reminds me that if I am thankful for fall, then I must be thankful for change. No matter how we resist it, it is simply one of the seasons. We know it's coming. Look for the beauty. If every change were as beautiful as autumn, that wouldn't be so hard.
These recent changes in my life actually are a thing of wonder. The boys are growing. Our family is closer. I'm doing a little outside work for the first time in 11 years!! The places and faces I see everyday are new, but they will soon be familiar.
"It was November–the month of crimson sunsets, parting birds, deep, sad hymns of the sea, passionate wind-songs in the pines. Anne roamed through the pineland alleys in the park and, as she said, let that great sweeping wind blow the fogs out of her soul."
― L.M. Montgomery, Anne of Green Gables
By the way, be sure to sign up for my new newsletter, which I'm excited to get started. If you are currently getting my blog via email, I still don't actually have your email address. WordPress does, but I don't. So you still need to sign up for this separately. Just click here to enter your email and stay connected!