The 4 Month Moving Update: Peanut Festival, Trampoline Time, and Turnips
The Morning After…..Black Friday
I have a Black Friday hangover today. Not the kind you get from alcohol. The kind you get from spending one day driving and eating and the next day shopping too much and driving.
I slept until 8am this morning because I literally could not wake up before that. Beat. I am so beat.
We went shopping on Friday and spent like crazy. I actually told my mom–as in I actually SAID, "It's okay, though. This is Black Friday, so the money we spend today is like not real money."
I was sort of kidding, but not really. Presents have to be purchased, right?
But it is real money. Oh, but it is.
We had a beautiful Thanksgiving, y'all. Beautiful. We forced all of our children to wear shirts with collars, and then we forgot to even take pictures. (It's like we're just being mean on purpose. *evil laugh*)
Collared shirts aside, everyone had a wonderful time. The food was top-notch too. We got to spend Thanksgiving with my family. That was extra important to me this year because it's been a tough year for them. We all went over to my parents' new house and looked around. The flooring is in. The walls are almost completely painted. The landscaping is even done. All they are lacking is a few appliances and pantry shelves. So exciting!!!!
We have no idea what day they will get to move in. That depends on insurance and inspections and such, so we wait. I'm leaving my suitcase packed, on alert to go help move!!!
The Moving Update: 4 Month Mark
We're adjusting. I tried to take on too many blog projects but couldn't juggle them all. As it turns out, being a stay at home mom is still a full-time job. Therefore, I'm keeping my blog expectations low for a little longer. However, I am enjoying writing for Monterey Premier on the side. I'm lucky to get one article turned in per week, but every little bit helps. That's been a blessing.
Alan took over laundry duty, which may be the most exciting this that has ever happened to me. He has always helped with laundry. Don't get me wrong there, but now he is in charge of laundry. Fully!
Let's pause to throw a party and whoop and holler with delight!!!!!
The boys are doing well. They still like their new school. Basketball season has begun for Joshua, but it's a middle school team, so I'm not feeling too hot about that. I'd rather have him on a 5th grade team, but we'll see how it goes.
Daniel is taking wrestling lessons, believe it or not.
We've all been up to a little bit of adventuring mischief. Here are a few photos of the fun, for those of you who do not follow us on Instagram: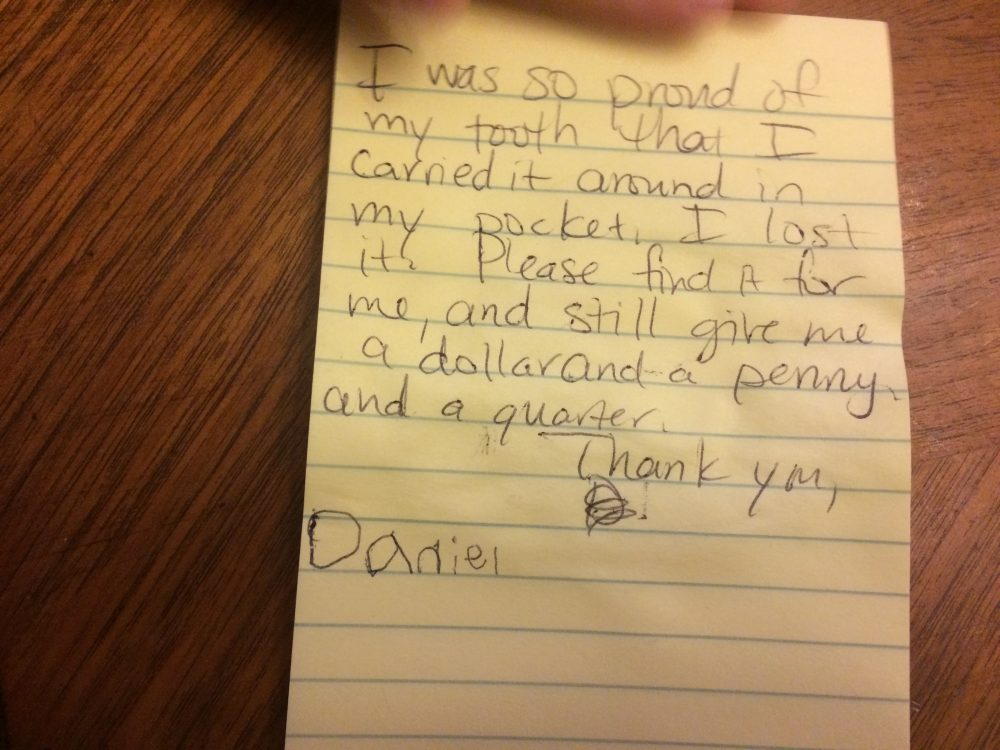 Daniel lost a tooth. This was a BIG DEAL, but he insisted on keeping it in his pocket, so then he literally lost the tooth. We had to write the tooth fairy a note. Daniel said he doesn't believe in the tooth fairy because his brother told him that she's not real, but it was still important to Dan to leave a note……So I guess he really does still sort of believe.
Don't worry. He did indeed get a dollar, a quarter, and a penny.
On a completely unrelated note, look what I found under my desk: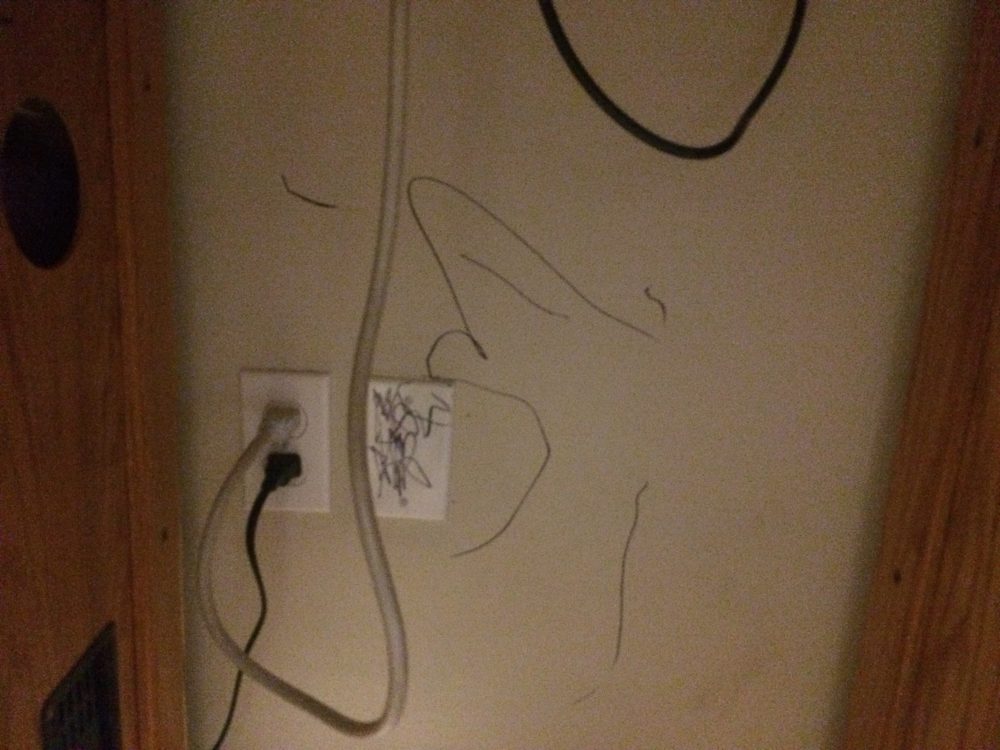 John David and his black marker strike again.
JD and I spent HOURS of November on our trampoline. And no, it did not result in any weight loss. Once your hips swell up with arthritis, I actually have no idea how to shrink that. Thoughts, suggestions, anyone???
I've had to squash my vanity and just exercise for the fun of it.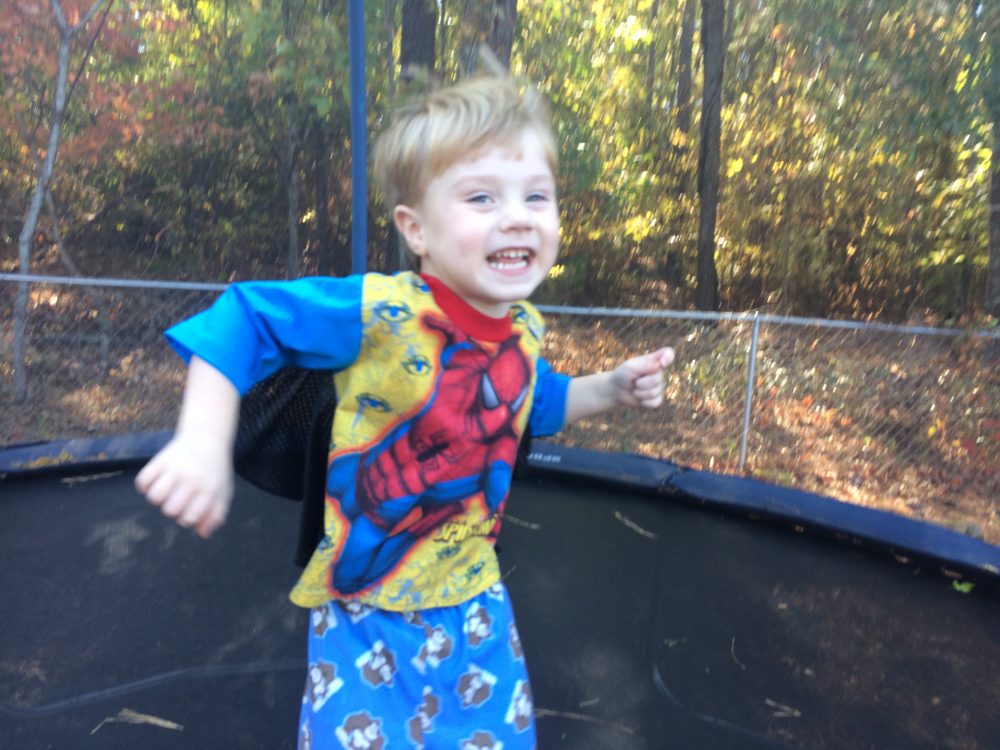 This face of pure joy. I need to hang this picture everywhere.
Want some? My friend has an Etsy shop where you can score your own. See more here: lilmissgratitude.com.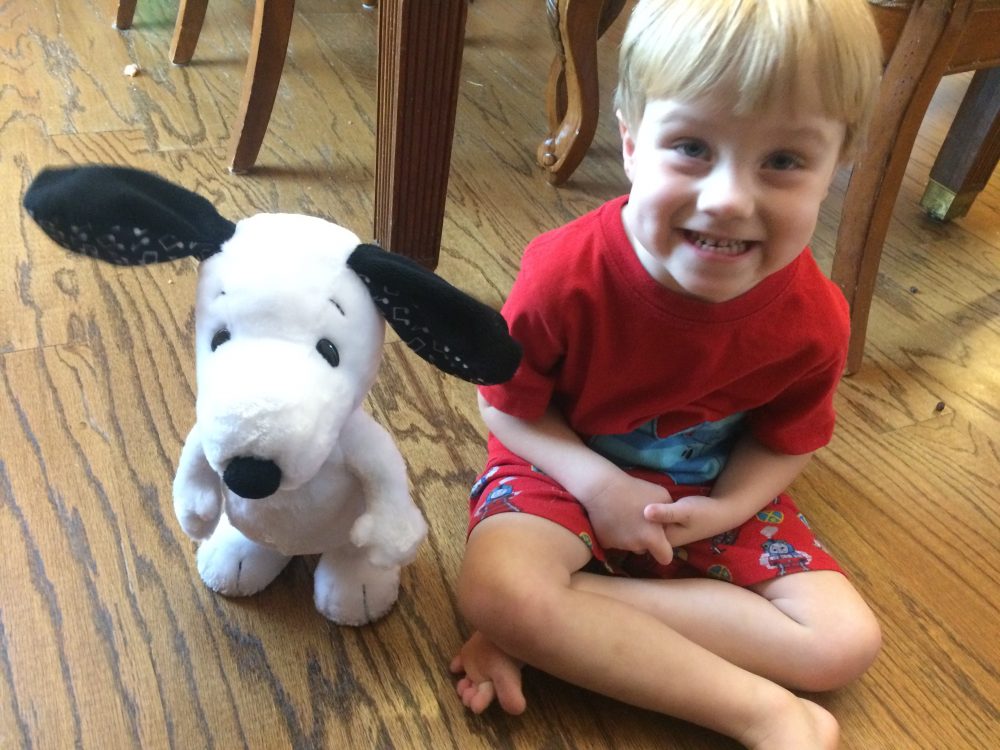 This Snoopy that I bought Daniel for Christmas last year is still making us smile this year, especially JD.
We ate funnel cake, we rode 4 rides, and then we got so nauseous we gave the rest of our tickets away to some kids and left. Haha! So much fun though!
"Even to your old age and gray hairs, I am he, I am he who will sustain you. I have made you and I will carry you; I will sustain you and I will rescue you."   –Isaiah 46:4
Come back on Cyber Monday!!!!!!! I have a giveaway planned!!!!!!!