Year-End Christmas Card Letter 2016
Want a good laugh? It was INSANELY windy.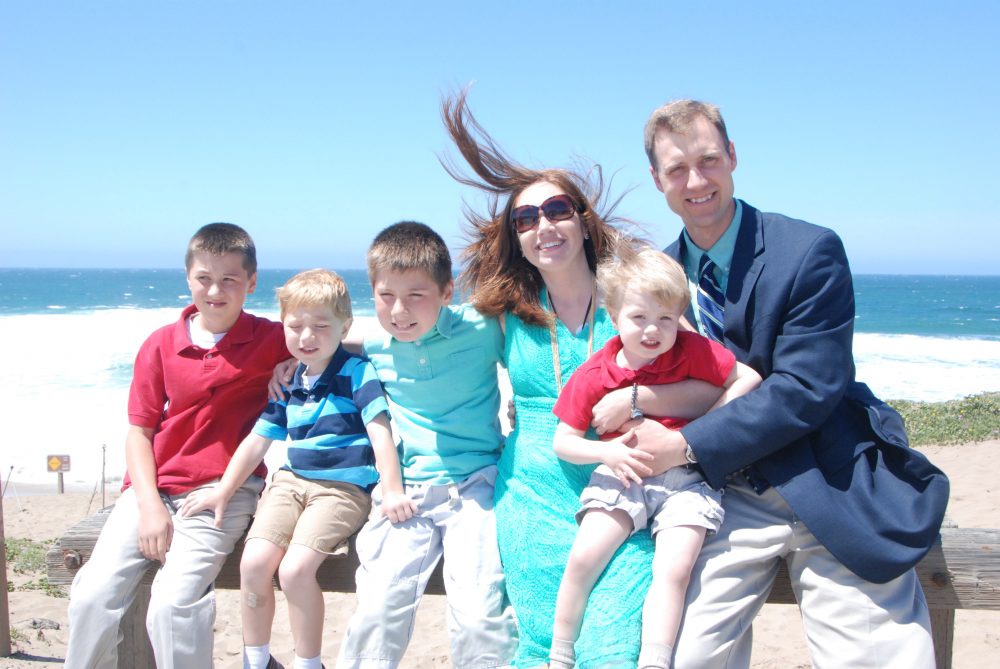 It was a year of big changes for us. I didn't have any more babies, but we did move across the country, change schools, give up home-schooling, and we switched brands of paper towels…
Alan got his engineering masters, which was exciting. So we said good-bye to the full-time student life and my beloved whales and sea otters and moved back down south to Georgia.
Alan took the older two boys on an action-packed road trip on his way.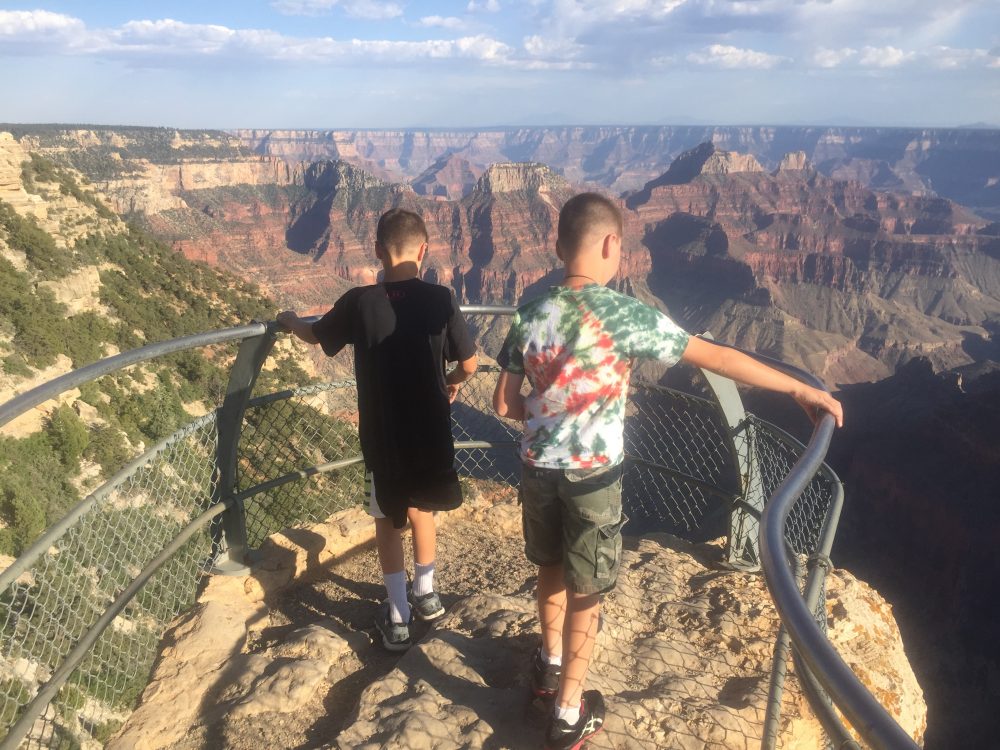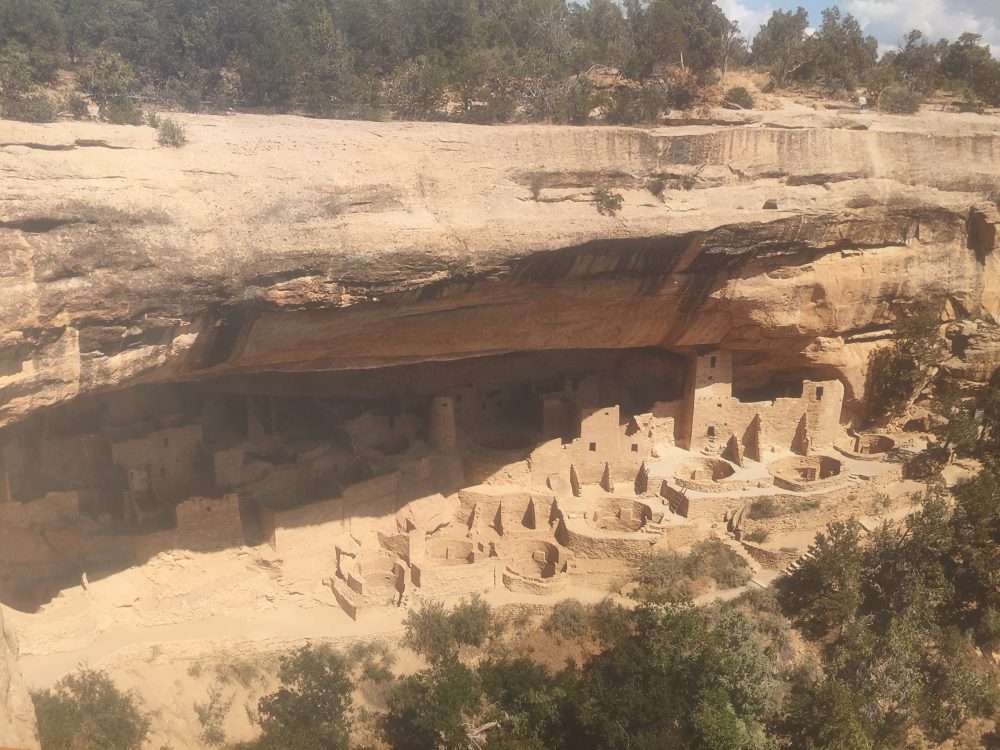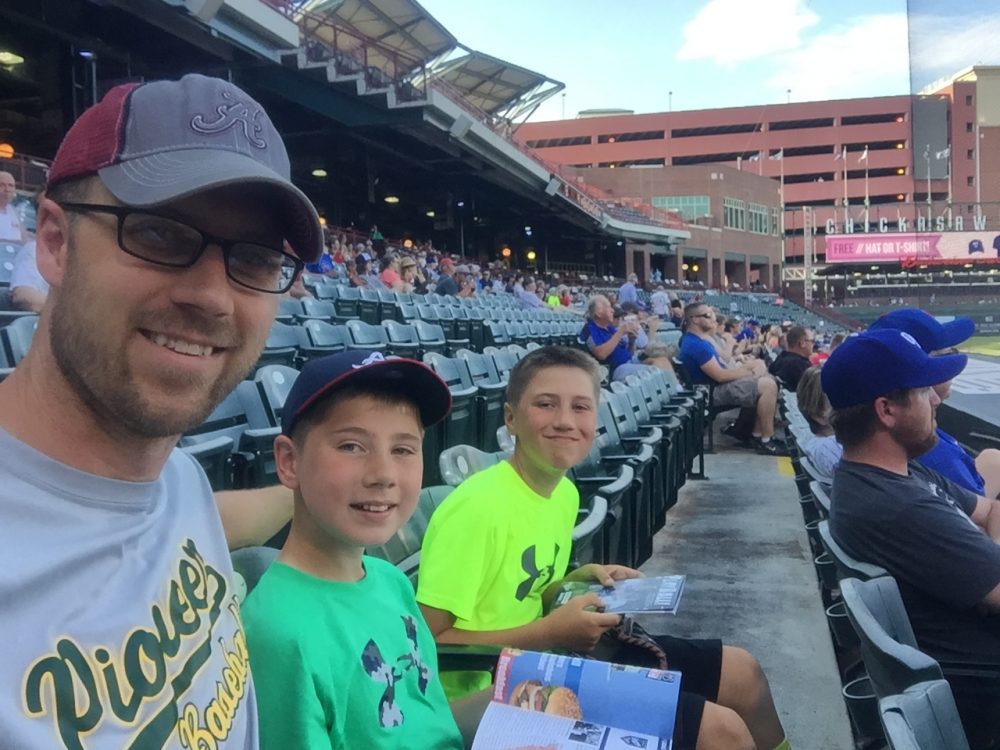 As for me, I took my first part-time job since 2005, believe it or not, but I still get to work from home. I'm writing for MontereyPremier.com as well as for Stories of Our Boys. I'm ridiculously relieved to not be home-schooling anymore. I just can't even tell you!
Joshua is still Mr. Basketball. He loves it so much. He also had his first zit this fall. Times they are a changin'. Next year he will officially be a middle-schooler. I think this is the part where it pays off that they are 4 male children instead of 4 female children. Yes!!
Caleb is patiently waiting for baseball season. He is also honing his art skills. He's as friendly as ever, and despite having no close-proximity little boys his age to play with, he managed to find kids on the next streets over. They have formed a Nerf Club, and our house is quickly becoming Grand Central Pre-Teen Station again.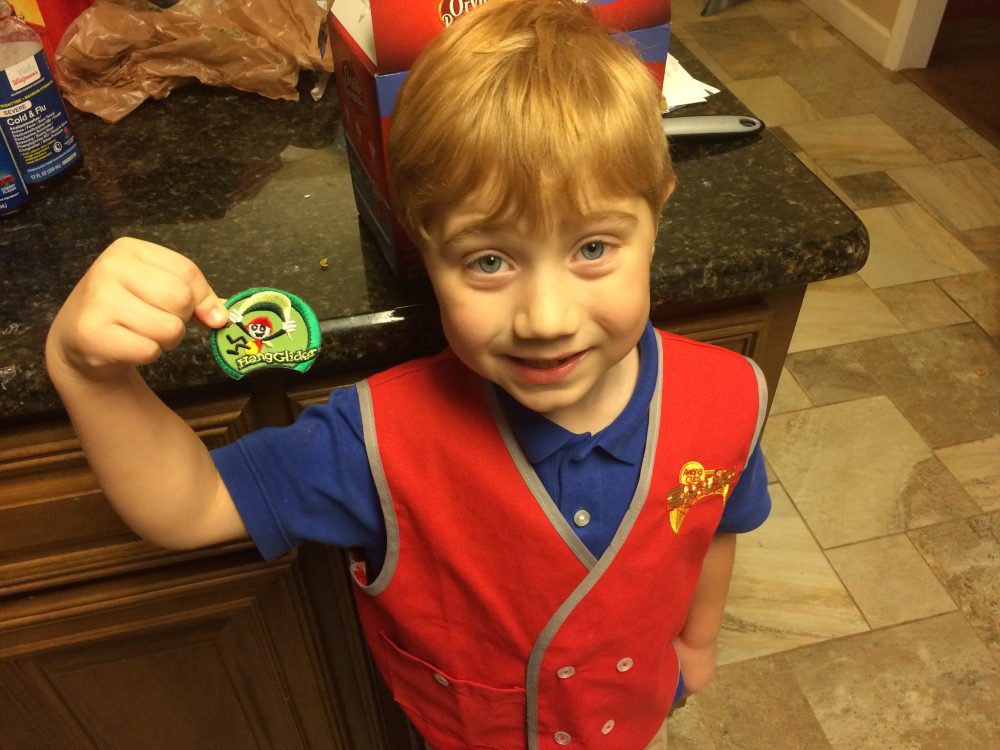 Daniel is a kindergartener now. I can't believe it either, and you've never seen a more serious little conscientious student. When he walks quietly through the hall, he does it like a well-trained soldier, and it is adorable. He also told us the other night at the dinner table, "I'm in love! And I don't care who knows it!"  (Yes. We've been watching Elf.)
John David is 3 1/2 now. Markers are his favorite thing in the world. Instead of drawing all over himself as all of his brothers did, he draws all over his toys. We are so tired. It's been 11 years of toddlers now. As in, there has always been at least one toddler/baby/pre-schooler in the house for 11 years. We just don't even care about stuff like that anymore.
Draw on your toys? Sure. Here's a marker. They are your toys.
Play in the water hose? Why stop him? He looks so happy.
Wear pajamas all day? Well, they are cozy. I get it.
****************
Best events from 2016:
-Caleb got baptized.
–Alan, Joshua, and Caleb went to the Grand Canyon (That's a link you can click on to read the whole story.)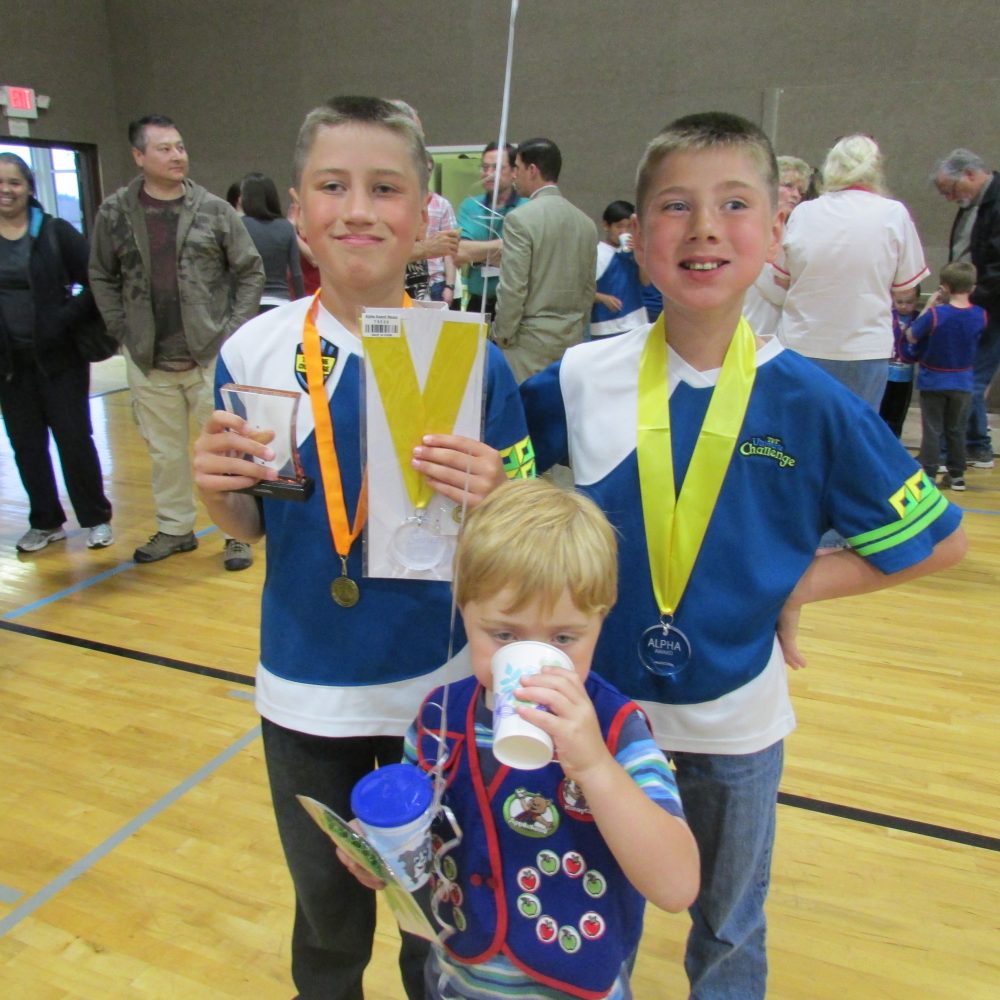 -Joshua earned the TNT Clubber of the Year Trophy, a hard-earned award that he got for memorizing a book and a half worth of AWANA verses.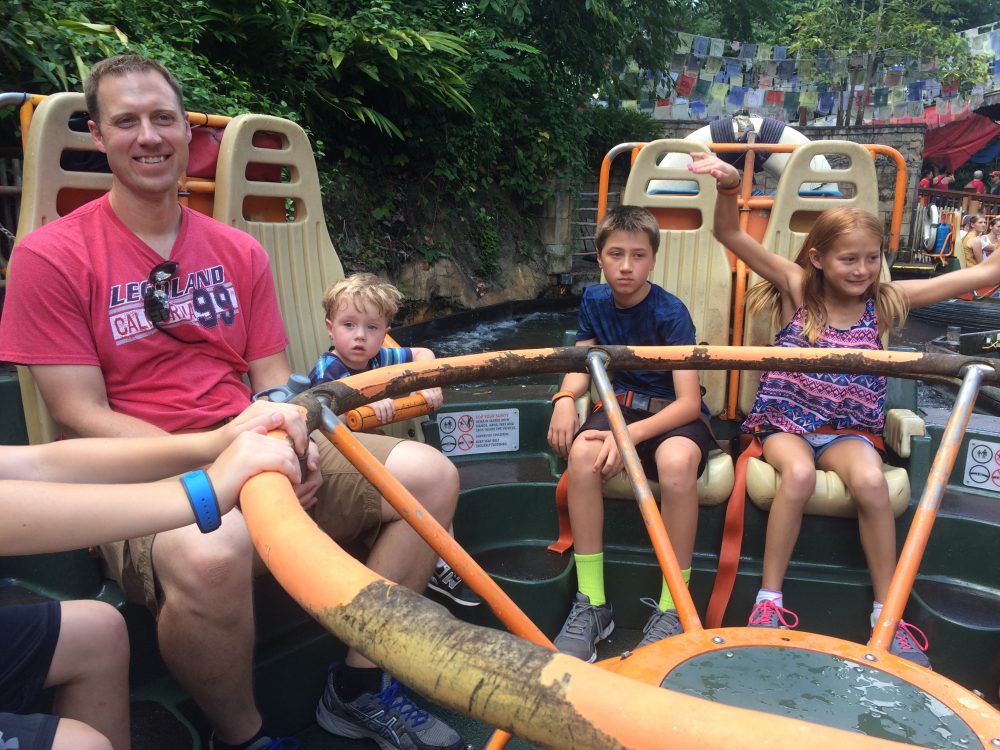 -We went to Disney World WITH our good friends Sean, Amy, Xavier, and Zoe!!
-The boys started a new school, and they are all happy there.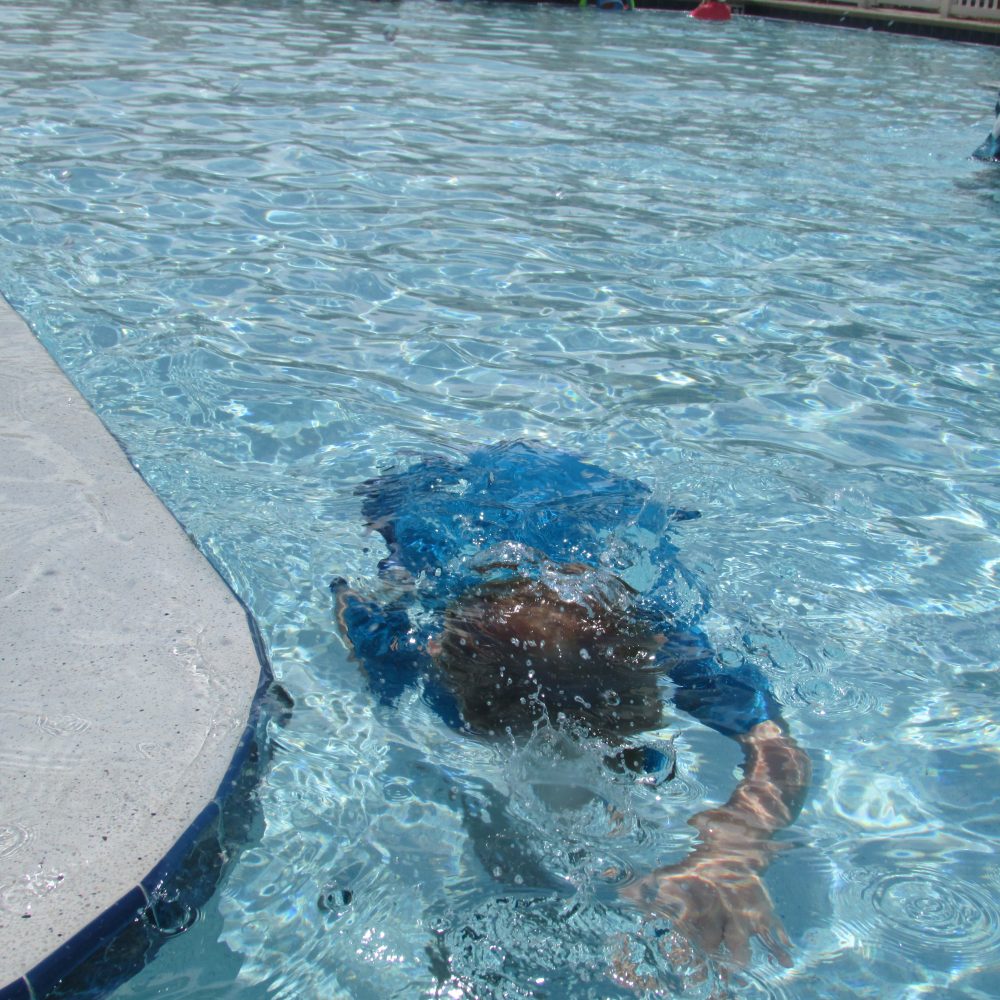 -Daniel learned how to swim and jump off the diving board.
We do miss Monterey: the people, the waves, and the weather! But we are loving being closer to family too.
So, you know, all's well that ends well, right? Happy New Year, y'all! May God bless all of you. Thank you for reading!
Numbers 6:24-26
24 "The Lord bless you and keep you;
25 the Lord make his face shine on you
and be gracious to you;
26 the Lord turn his face toward you
and give you peace."'
Merry Christmas!!