The Hot Mess Blog Hop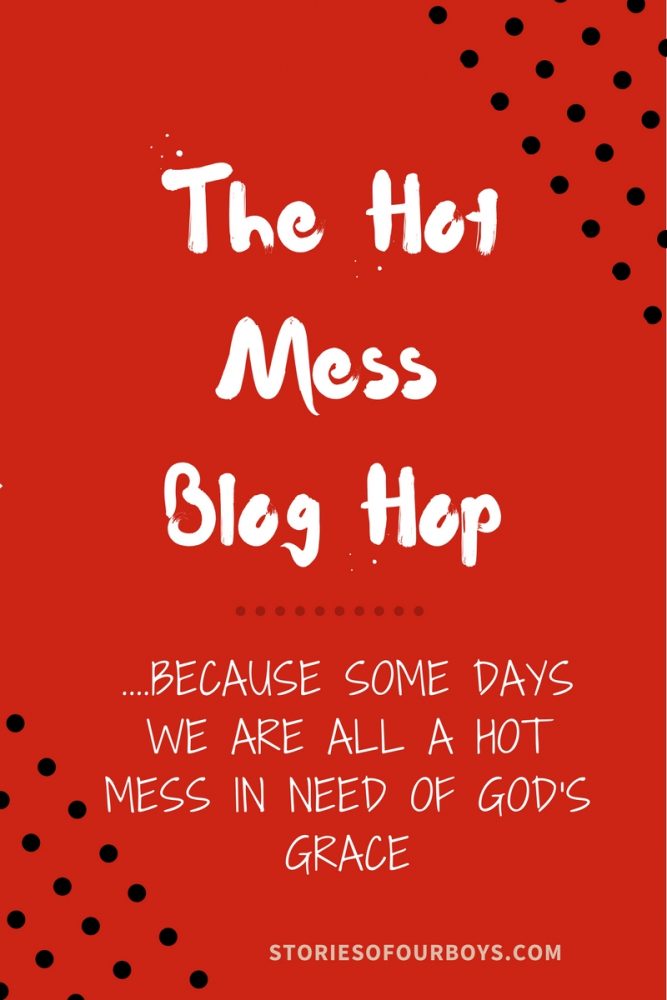 This week I was reminded of something. I am a big, giant failure. I am a hot mess.
Now I know. That's negative self-talk, and we shouldn't do that. Yeah. I get it. Thinking positively is how you recover from the things that do happen as a result of when we mess up big time, or when someone else messes up and we have to deal with it.
In my case, it was me that messed up. I got a speeding ticket because I wasn't paying attention to what I was doing.
And I never speed! I drive so slowly these days, passengers often complain! After four kids, I just don't have the energy to speed. But I also don't pay attention to what I'm doing, and that often gets me in trouble.
Don't roll your eyes now. There's more.
I didn't just get a ticket. I then proceeded to procrastinate paying the thing until the last-minute. It was so last-minute, and it fell over a weekend and a holiday so that my money arrived at the courthouse several days past due.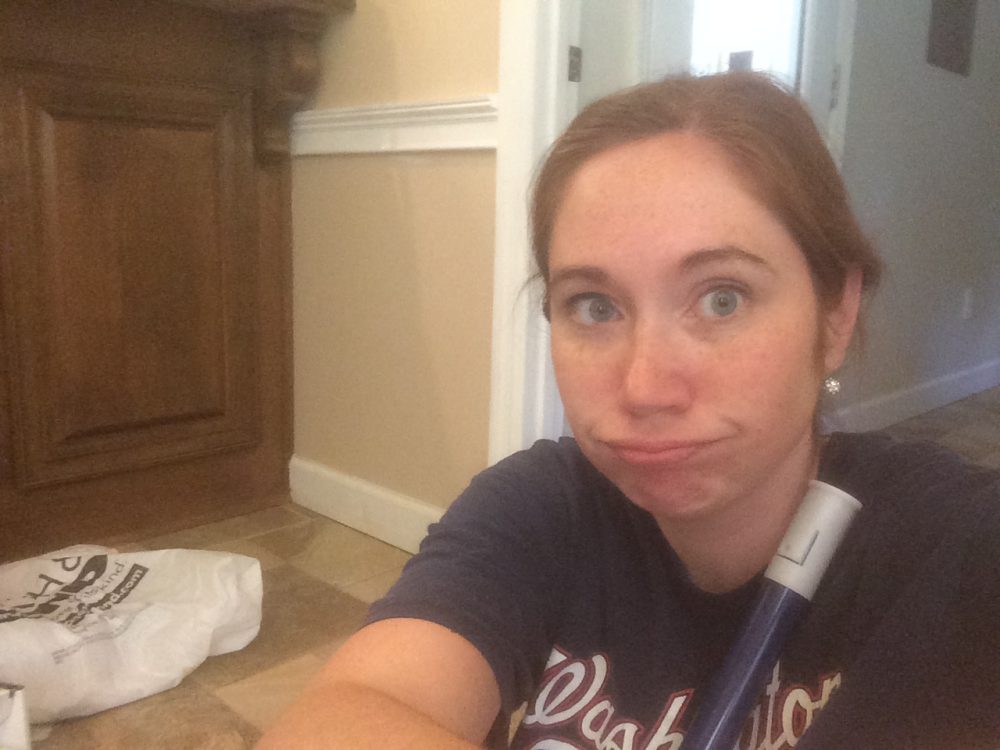 Yeah.
I didn't think that was a big deal either. Well, I was wrong, and I got a nice little certified letter in the mail to let me know about it. And when I say nice, let me assure you that the lady I talked to down at the courthouse about all this was certainly not nice.
"Well, I was trying to do the right thing and pay my ticket…"
Dripping with disdain and disgust she mockingly asked me, "What right thing were you trying to do?"
Ouch.
"I was trying to do the right thing by paying my fine."
OH, just hand me my dunce cap, and stick me in the corner. Obviously the power is not in my court here, and I have no one to blame but myself.
I have been severely humbled, and my bank account will soon be quite empty as a result of it all.
But that's life, right? You pay your fines so they don't take your driver's license away, and you cover your face in shame because you are supposed to be a Christian writer and mother and deacon's wife, and here you are defending yourself to the state of Georgia for breaking the law….
Yep. I am feeling pretty low.
But what's a girl to do? You pick yourself up. Pay your dues, and get back up again.
Always get back up again.
I've been meaning to start a "Hot Mess" blog hop for a long time. All the successful blogs out there are telling you how to improve yourself, how to make more money, how to make over your budget, or how to organize your closet. They even sell courses on it.
Well, friends, I don't know how you can do any of that stuff. If I did, I'd definitely use that information on myself. 
You know what I am? I'm just a hot mess, saved by grace. That's right, grace. From the time I was 4, I could just feel the presence of God. I knew he was there.
When I was 7, I decided to ask Jesus to save me from the punishment for my sins. The Bible says that God loves us so much that while we were yet sinners, Christ died for us. He knows we're humans. He loves us anyway.
I am saved by grace. Some days it seems like I need more grace than others. The Bible teaches that God is not a respecter of persons. We are all equal in God's eyes.
So this blog hop is for any blogger. We are all a hot mess in need of grace.
We'll meet back here next Friday at 12pm and do this again, and I'll choose a feature.
There's just one rule:
#1. Remember this is a family place, so all …..ahem…..not-family-appropriate content will be removed.
Bonus points if you'd follow me on Facebook, Pinterest, Twitter, or Instagram…or WordPress, but I don't have a link for that one.
Comment below if you want an email reminding you of next week's Hot Mess blog hop.
Now let's party! Let's do some mingling!!!