Week 3 of The Hot Mess Blog Hop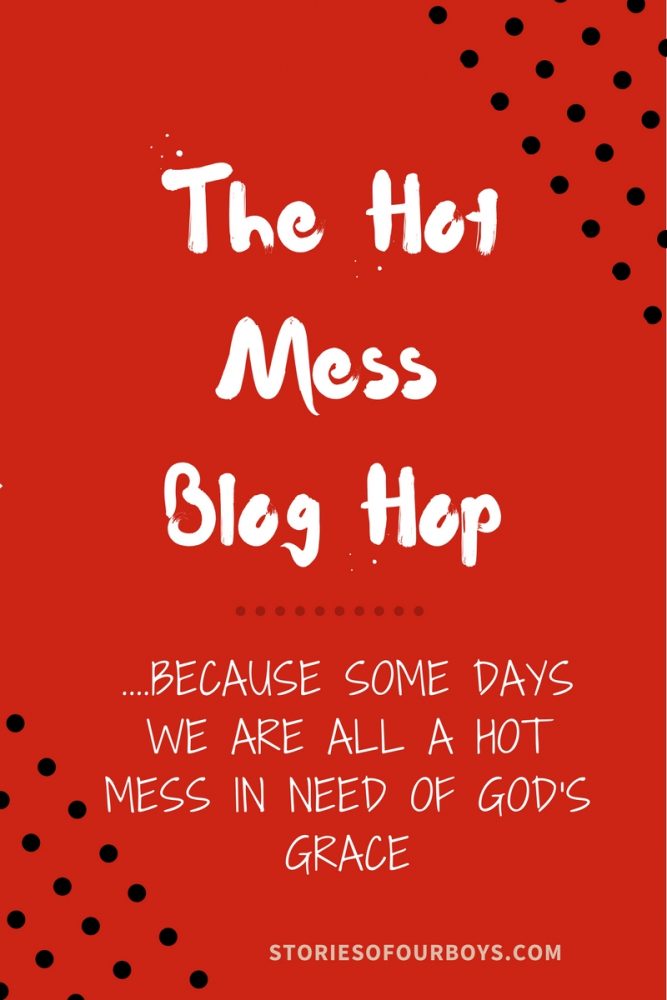 I sort of felt like my whole life embodied "hot mess" this week.
Several things happened. I allowed so many activities to enter my life that I neglected one of THE most important, like helping my dyslexic-ish son with his spelling words. I put my foot in my mouth without even realizing it (but then, isn't that always how it goes???). Oh, and my chin broke out like a teenager's.
But hey! I'm hoping that acne on my chin is actually making me look 10 years younger. See, I'm being positive.
What a week. I got addicted to this song today because THIS is how I feel after 15 years of being an Army wife…
because let's face it……life is messy. Or maybe yours isn't. That sounds really nice.
BUT if you are anything like us, messes DO happen, and by golly, we want to hear about it!
Now on to last week's featured post!
The most popular post was Inauguration Day Feelings and Thoughts, but that was on this website, so I chose the most heart-felt Hot Mess story instead.
If any of you have ever walked a child through a heart-wrenching struggle, this is one you can relate to:
I'm pretty sure I cried, and I have been there. Oh, boy, have I been there.
So what are you waiting for? Link up your messies!
There are no rules. Only I'd appreciate it if you'd follow me on Facebook or Pinterest, and remember it's a family show.
Be sure to mingle and read some new blogs! Thanks for joining us!
P.S. I'm looking for a guest co-host for next week, so let me know if you are interested!! Thank you!