Top Back Pain Tip from the Arthritis Lady
Last week Mom and I had to take an unexpected trip to Kansas. My aunt was in the hospital, in ICU. Mom and I were worried, so we trekked on out there.
I'm the arthritis lady that has to take a special trip to the doctor's office so I can make it through an airplane and car trip. I have to schedule walks down the airplane aisle to keep my legs from going crippled.
Good news: My aunt DID get moved out of ICU, and we got to visit with her. Even in hard times, Aunt Linda's sharp wit can save a dire situation. She's funny when she tries to be. She's even funny when she's not trying to be. I hope I have that much grace when I'm in a situation like that.
Bad news: She has a long recovery ahead and will be in the hospital for a while yet, and she's only in her 50s. Hospital stays are miserable.
Other good news: I got to see my cousin Amber, who I grew up playing with, so this was a big deal.
Other bad news: Amber's back is maybe even more messed up than mine is. We have this family arthritis problem. We could have done without that part of the inheritance, Granny…
So Amber and I were both popping NSAIDs and muscle relaxers and spraying each other with BioFreeze. And by the way, we are still young. We are trying not to think about how much worse this could get!
Nothing was working too well. In fact, as annoying as it is, do you know what seems to help me the most??
Physical therapy exercises. I started them in 2010 when my chiropractor assigned me strengthening and stretching exercises, and I was hurting so much that I actually did them out of pure desperation.
I did them faithfully until I started feeling better. Ever since, I've had the hardest time getting back in the habit. I need my own personal physical therapist in my living room.
So I found this YouTube channel that is PERFECT. Actually, it's more than a YouTube channel. It's a whole website. I wrote all about it over at Monterey Premier. Check it out here.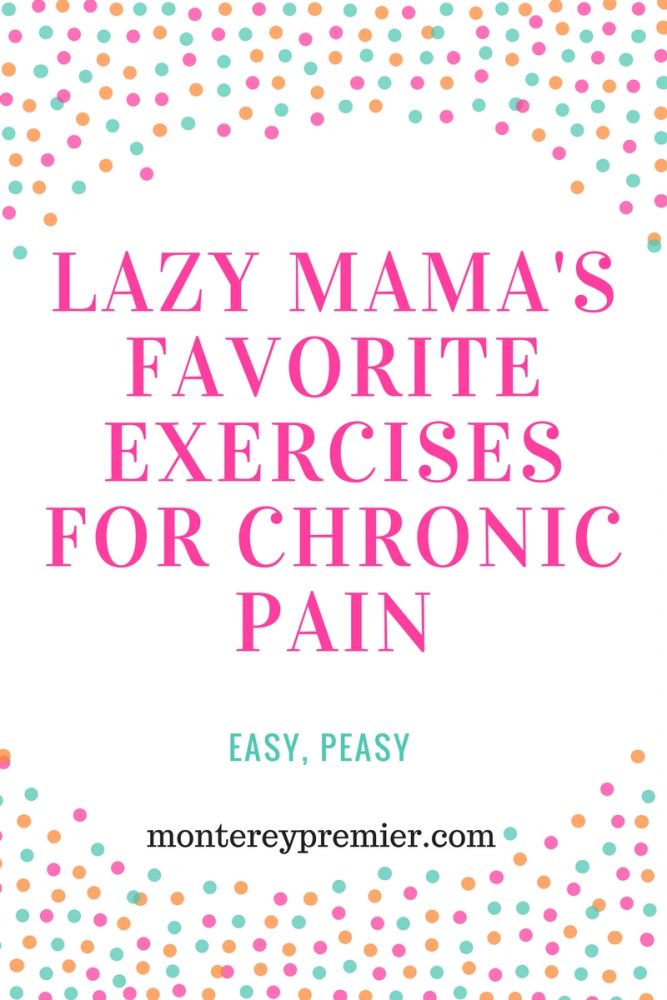 "In this world you will have trouble. But take heart! I have overcome the world."   –Jesus, in John 16:33