I have a fun Christmas surprise!
The nice folks at Picturesongold.com have supplied me with ANOTHER locket to give away!
This giveaway doesn't end until 11:59 PM Christmas day! Hooray!!!
I'm including my original review of picturesongold.com's lockets for you to see how awesome they are.
The giveaway form is at the bottom of this post. Best of luck!!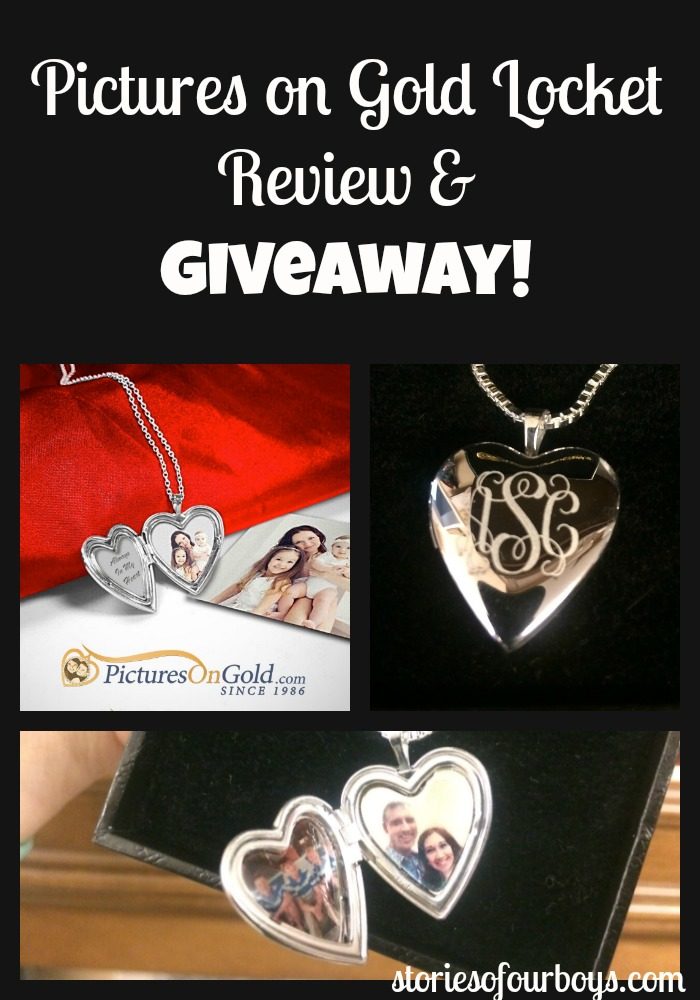 ***I was not paid to write this review. All opinions are my own.***
Living  in the South has ignited a passion in me for all things monogrammed, engraved, and personalized, so when I came across this locket that you can personalize online in 5 minutes with words AND photos, and order it right to your doorstep, I HAD to try it. Thankfully, I was able to get my hands on a free blogger sample. (Thank you picturesongold.com!)
I was a little nervous about making it. Usually places like this want an exact size of photo, or I goof up and order 3 instead of 1…..like I did with those Third Love bras…but that's another story…
Y'all! It was SO EASY, and there were OPTIONS– like Subway!! Silver or gold? What should be on the front? Which font? Choose your left inside. Words or photo? Choose the right inside. Choose what's on the back. How long of a chain? Which type of shipping?
Want to see what I picked?