After a 19-day vacation to see our folks, it warmed our hearts to find this in our driveway when we returned. What a hug to come home to this sweet driveway art! Our friends did this for us while we were away.
Isn't it funny how it's the little things like this that make our days bright and cheery?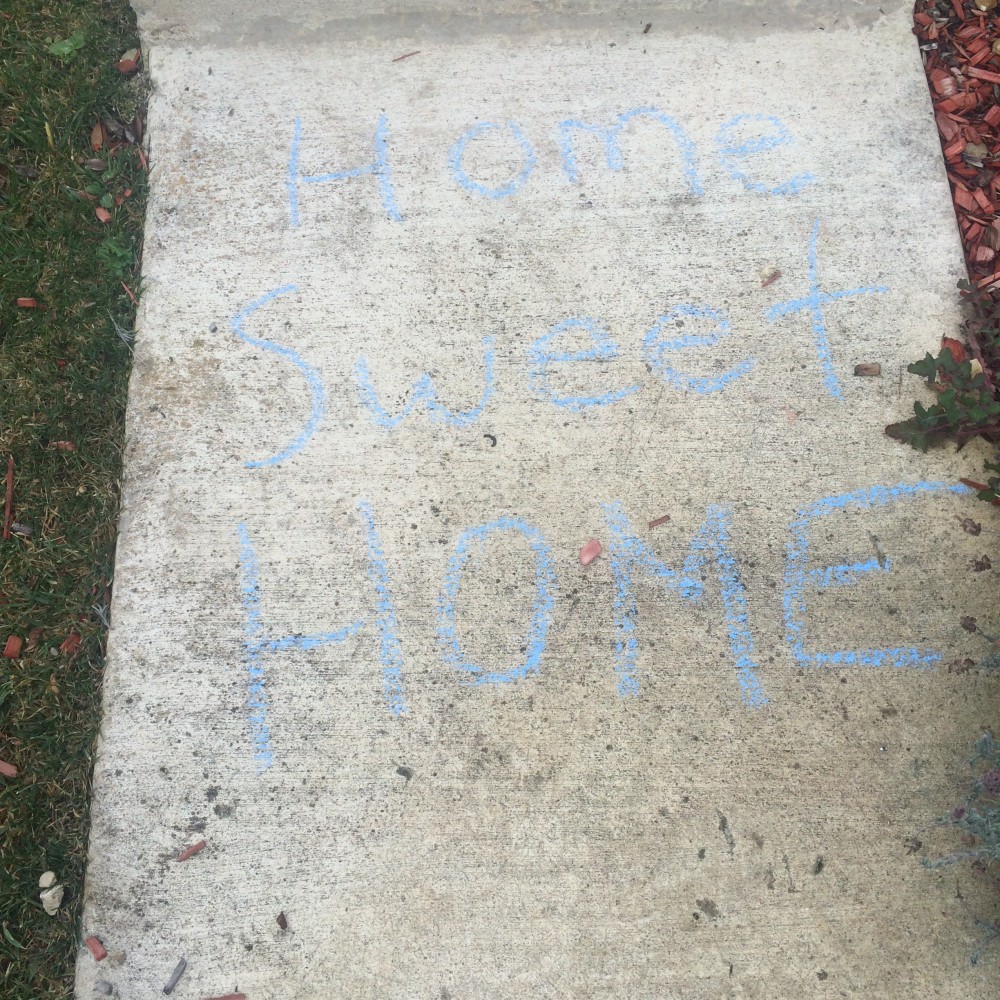 And oh, while vacation was fun, it is always wonderful to be "Home Sweet Home".
Joshua, Caleb, and a buddy of theirs (one of them that did the driveway art) were discussing "New Year's Revolutions." Yes, I corrected them. Joshua quickly understood the difference. He joked, "Ha!!  This year is a revolution!! Yaaaaaaaah!"
One of the boys said that he wants to have peace and goodwill on earth. Another one wants to own every single Lego Star Wars buildable figure.
"What's yours, Mom?"
Um, uh…"Well, I haven't fully decided yet, but I do hope to get rid of my hip pain this year."
I got blank stares for that one. It's hard for elementary kids to relate to chronic pain, I think.
So yeah. Not planning a revolution this year…..I don't even have a concrete resolution.
I just want to do my job well, love my family, and move the family back across the country without stressing out about it. I'm so done with stress.
You know what I want most for this year? I want to focus on being a good mom and a loving wife. If we all did that, the whole world would be sweeter.
"Do not think that love in order to be genuine has to be extraordinary. What we need is to love without getting tired. Be faithful in small things because it is in them that your strength lies."
― Mother Teresa
Wishing you all a Happy New Year! I'd love to hear your resolutions/goals. No, really. I get my best ideas from other people, so do share.
Bring it on, 2016.