After Nazareth, and before Capernaum, we headed over to Tabgha, to see where Jesus called his first disciples and later performed the miracle of feeding the multitudes with the one basket of bread and fish.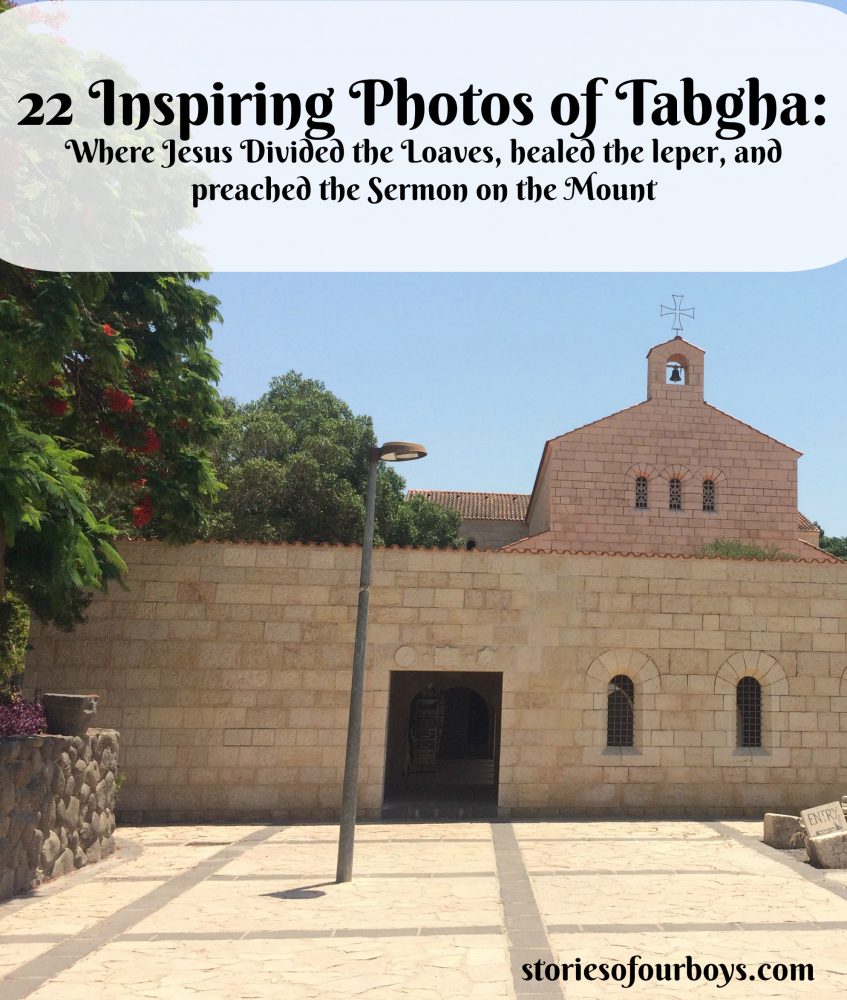 This sign below provides a nice overview of what happened here:
History and the Bible
People often want to compare Christianity with science, which is baffling because Christianity is not science. Those are two different fields. I mean, yes, I believe God created the world because I look at creation, and I don't think amazing things like life on earth just happen on their own. I guess in that way it's related to science.
However, the actual study of the Bible and what happened in it isn't a scientific topic. That's history, it's a historical account, and there is so much evidence to back up the existence of Jesus that whether or not he lived is not even debatable.
In fact, when you consider the humongous cloud of witnesses around the time that the Old and the New Testaments were written, it is nothing but strengthening to your faith.
Now whether or not Jesus was the son of God, that's a matter of faith, so we could debate that,  but whether or not he walked among us, that's well documented history.
For more on that topic, see this post.
Some of it has been repaired and restored over the years, but you would not believe how much of this is ORIGINAL!
My mouth hung wide open when he was telling us about this!
That is the Sea of Galilee, where Jesus walked on the water, where Jesus taught from a boat, where the disciples fished!
On my next Israel post, next week, I'll show you more of the Sea of Galilee and we'll go into Capernaum. It was our favorite part of the whole trip. I can't wait to share it with you.
Here are a few more photos, and a few quotes from the famous Sermon on the Mount, preached near Tabgha.
Seeing the crowds, he went up on the mountain, and when he sat down, his disciples came to him.
The Beatitudes
2 And he opened his mouth and taught them, saying:
3 "Blessed are the poor in spirit, for theirs is the kingdom of heaven.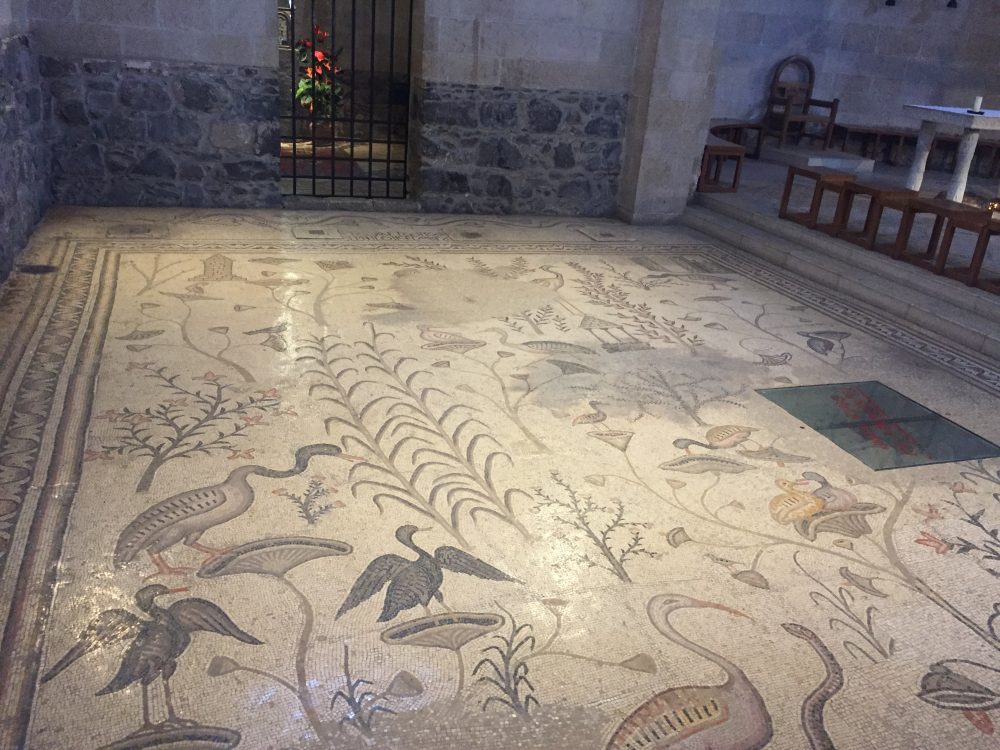 4 "Blessed are those who mourn, for they shall be comforted.
5 "Blessed are the meek, for they shall inherit the earth.
6 "Blessed are those who hunger and thirst for righteousness, for they shall be satisfied.
7 "Blessed are the merciful, for they shall receive mercy.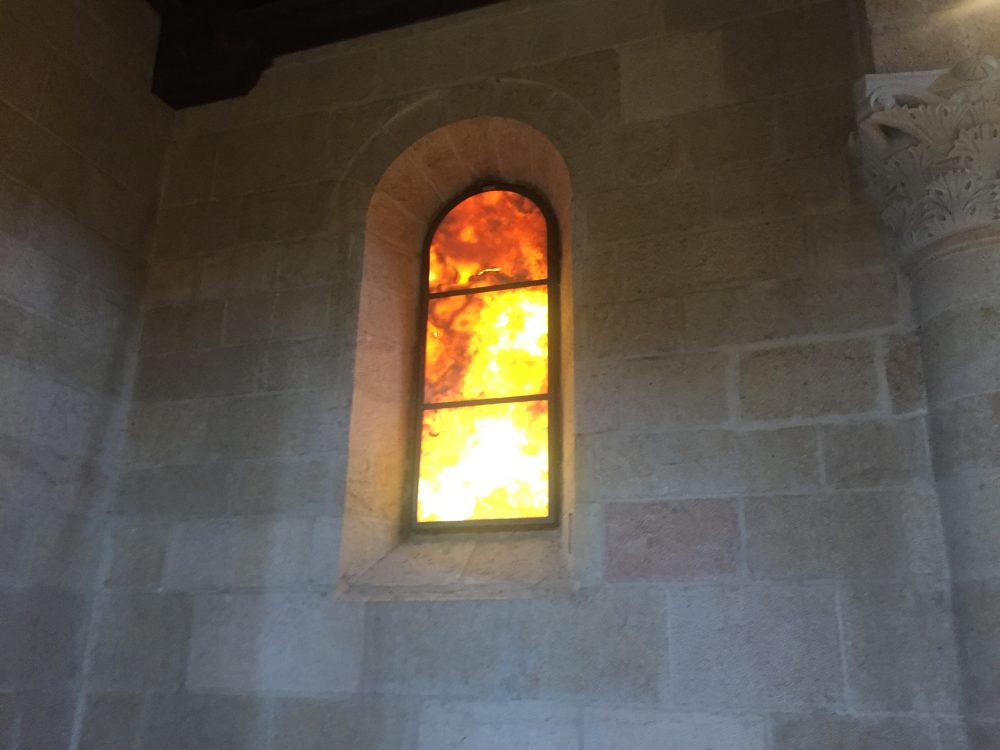 8 "Blessed are the pure in heart, for they shall see God.
9 "Blessed are the peacemakers, for they shall be called sons[a] of God.
10 "Blessed are those who are persecuted for righteousness' sake, for theirs is the kingdom of heaven.
11 "Blessed are you when others revile you and persecute you and utter all kinds of evil against you falsely on my account. 12 Rejoice and be glad, for your reward is great in heaven, for so they persecuted the prophets who were before you.         Matthew 5:1-11
It really was the trip of a lifetime! For more Israel photos/stories, see below! To read the rest of the Sermon on the Mount, go here.
SaveSave
SaveSave