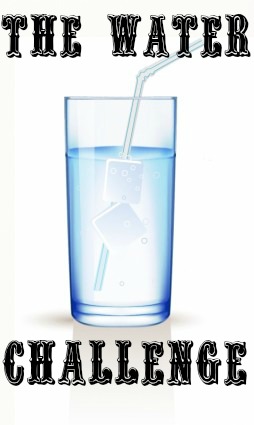 Something wonderful has happened to me lately, as a result of working with Coach Justin Cox, of coachcox.com.  No, I haven't lost any weight yet. It's only been three weeks. Actually, I've gained 3 pounds, so let's not focus on that…
What I'm actually referring to is this:
Some of you may remember that I have terrible psoriasis of the fingernails, and it has hit an all time high level of UGLY this year. I didn't even know it was possible for nails to crack on top, until this year. If you look closely at my right pinky or my left pointer finger, you can see a little of the pitting that is still there. Each day it's clearing up a little bit more though, which is so exciting!!
Do you know why it's exciting? It's not just vanity. This stuff HURTS. Thanks to my nails, I can barely open bottles, use screwdrivers, or work buttons. Buttons are the worst.
Let me tell you about this Coach Cox program. If you visit his website here, you can read his full story. He is a  Certified Strength and Conditioning Coach. His website offers both a free 4-day course and video interview as well as premium one-on-one coaching with personalized work-out videos. It's an awesome service. There's even an app to track your progress. I'm a big fan of the app.
Step 1 is the interview. Coach Cox and I discussed my goals and physical fitness needs. Then he works with you to build LASTING habits to affect true change. We decided to first focus on my water consumption.
Here's the rule of thumb: Take your body weight, in pounds, half that number, and drink that number of ounces of water per day. That equals 70 ounces of water for me.
My results, in the first three weeks:
1. Right away, I had more energy. Who knew being dehydrated was sapping my energy!?
2. After 3 weeks, I noticed the nail change, and I can't tell you how excited I was about that. Of course, part of the nail problem was dryness, so it does make sense that water would help.. Right now my nails don't have a single crack, and you should have seen them two months ago. They were like monster nails.
Here's a REALLY scary picture of what my nails used to look like:
GRRRRoss, right?
I'll also give you a preview of one of the workout videos from Coach Cox. I'm supposed to be exercising 2 days per week and doing one longer cardio session on the weekend, like running. So far I keep only getting around to one exercise day and one cardio day.
BUT, with Coach Cox, you're still a success as long as you're focusing on your one goal at a time, and for me that's drinking my 70 ounces of water.
Here's one of Coach Cox's videos that I found very helpful:
When you sign up as a client, he actually puts together a string of videos for you to follow each work-out session. Best of all, every work-out is not the same. So if you're like me, and enjoy variety, that's built right in.
If I can stick with it, I'm hoping to lose a couple of inches off of my waist. So far, I've managed to gain 3 pounds, but my inches are unchanged, as far as I can tell. But as I've written before, when it comes to weight loss, overnight results don't last. That's what stomach viruses do, not lifestyle changes.
Exercise was a regular part of my life when I lived in Virginia, but taking on a new job this year, and losing my support system of workout friends took its toll, so I'm gradually easing back in.
For more info on my personal trainer, visit coachcox.com. If you want to get the one-on-one coaching, or even blog about it, you can contact him here.
The boys were super excited because today I took them all four to the pool by myself. OY! I was worried about that task. My friend Kristen gave me the idea of putting swimmies on the two little ones so we could all just swim in the big pool. Kristen has a set of twins, so she knows what she's talking about. I figured I'd give it a try. Dan has his frog float that goes around his chest and arms, so he was all set, but I couldn't find JD's swimmies anywhere. However, I did find him a toddler-sized life jacket, left over from our boating days. Life preservers in place, pool day was actually FUN for everyone. 🙂 I was pleased as punch, and my thighs are sore now because swimming with a toddler on your hip is great exercise!
Summer is off to a SMASHING start. 🙂 And now without further ado………
THE GIVEAWAY WINNER!!!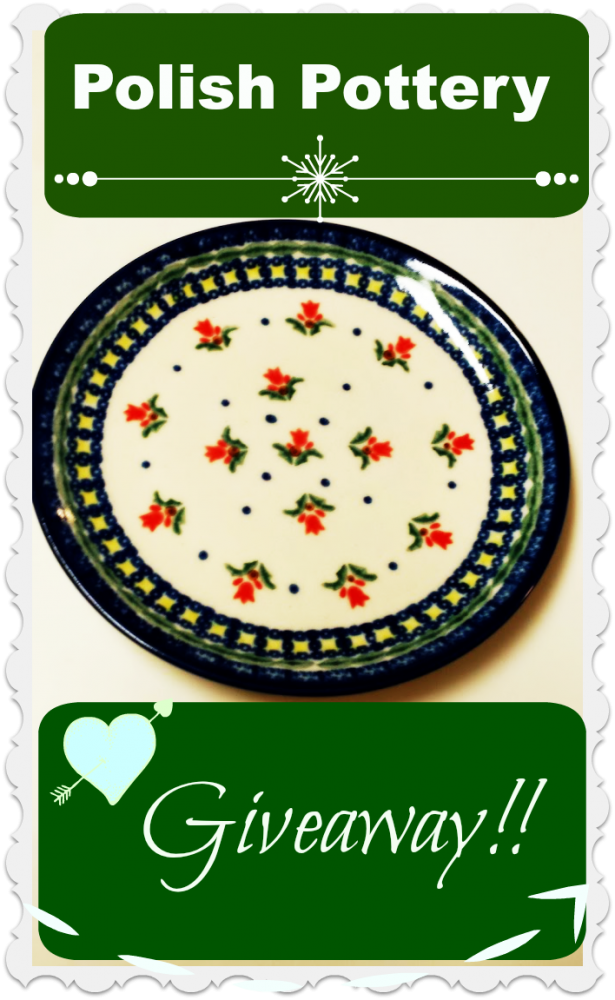 brought to you by Cer Maz and Polmedia Polish Pottery and Stoneware
The winner is………
Congratulations, Amy!!!!!
I will be emailing you your coupon code!
Thanks to all who entered!
Let the weekend begin!!!
As you can see, JD is having a fun weekend already! 😉