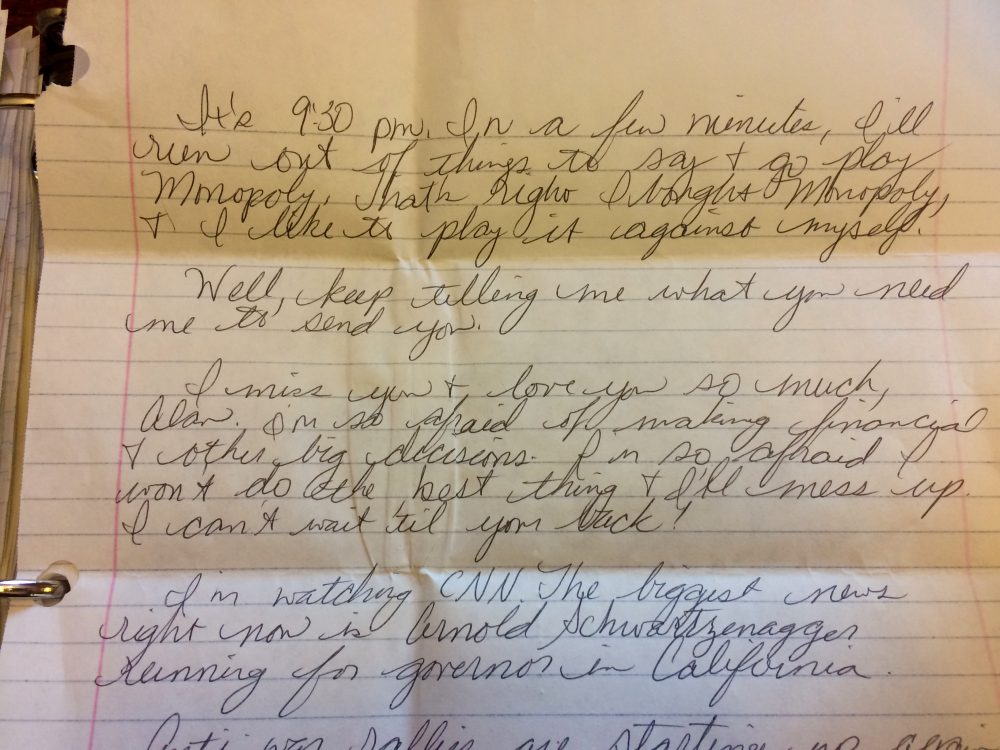 ****This post is part of the series Real Army Wives on storiesofourboys.com. This series chronicles the story of our first deployment, back in 2003.****
Once Alan had been gone for 6 months, and we were finally able to communicate regularly, we found that we began to bicker–even from continents away. We were having newlywed problems, whether we were together or not.
Alan was anxious to move us forward towards our goals in the U.S., yet he was stuck in a combat zone, feeling powerless to affect change. He wanted me to go out and buy a $70,000 house. Plus, he thought I should move us in there by myself so we could start building equity……I was like, "Heck no, I won't go.."
I wanted him to call more. He gave me the actual reasons he couldn't.
I was disappointed that he hadn't had a family member send me an anniversary gift.
Granted, my expectations were HIGH, and he was never one to sugar-coat a single thing…..so we had issues….
On October, 1, 2003, I wrote him out this list, half-joking, half-serious, to lay out all of my expectations and avoid further arguments…