Well, if you're new here you might not realize that I'm sort of a reluctant teacher. It's not that I don't possess the joy of teaching. Sometimes it is fun. The thing is that I cannot enjoy having so many things to do. There's a fourth grader to teach, a third grader to teach, and a toddler running around. I finally threw in the hat and sent Daniel to pre-school, but it's only three days per week, so sometimes he's home too.
Then there's the blog, the meals, I should at least talk to my husband occasionally (sarcasm. It's just sarcasm), and the laundry, and heaven forbid, social outings or extracurricular activities.
It is not my cup of tea. I was not built to run around like a chicken with my head cut off and try to do so many things at one time. In the words of my adorable 2-year-old nephew in the swimming pool last year, "Don't like it. Don't like it. Don't like it."
I feel like I have so many things to do that I can't do any of them well, because that's exactly how it is.
So yes, this is the HAPPIEST season of all. Why? Because the school year is ending!!! I calculated very carefully. We will reach exactly 180 days on May the 24th.
We are all so ready for summer.
So we have a few pictures of the end-of-year-Classical Conversations program for ya and a little synopsis of what we covered at our humble little school. It was an intense year.
What We Learned About This Year:
161 events and people in a chronological timeline (We love our time line song. Check it out here.)

44 U.S. Presidents– This is Caleb's favorite memory work. He says them at lightning speed.
24 history sentences to add depth to our timeline
144 locations and geographic features in Africa, Europe, and the Old World
24 biology and earth science facts including the classifications of living things and each continent's highest mountain) Joshua totally rocked the highest mountains on each continent. I still can't tell you them, but Joshua can.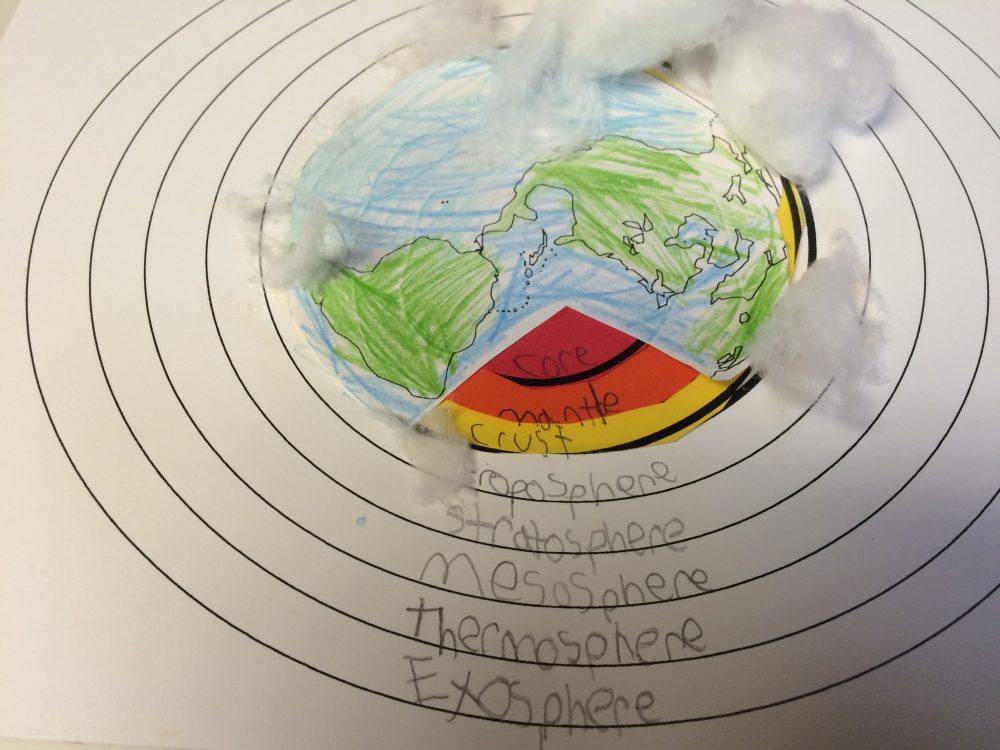 5 Latin noun cases and noun endings and their singular and plural declensions
English Grammar Facts (including 53 prepositions, 23 helping verbs, and 12 linking verbs)
Multiplication tables up to 15×15, common squares and cubes, as well as basic geometry formulas and unit conversions
Oh! And we read the most interesting history text-book I've ever read. I'm pleased as punch to tell you that we finished the entire book. Alan even enjoyed getting in on this one. He would read it to them before bed at night. Home school is flexible like that!:
You may remember how I ran off all the corresponding activity sheets to go with Story of the World last summer. I thought we'd do so many of them. We did like 5, but that's okay. We were perfectly happy to listen, learn, and memorize.
Joshua even wrote essays on the Trojan War and Greek mythology.
So now we've started on volume II. Caleb enjoys listening to the stories in the car, and Joshua enjoys reading them during silent reading time.
Joshua is 80% of the way through Teaching Textbooks Math 4, which was a much better fit for him than the A Beka curriculum, mostly because it took ME out of the equation. Ha!
Caleb is still doing well with his A Beka math. He's our math stud. Joshua's our master speller.
It was a hard year. I brought on board a reading tutor, a part-time nanny (just on Fridays), several doctors (for me), and a cleaning lady just to make it sort of work. But it's almost done! CC is done! AWANA will be done as of next Wednesday (Thank goodness!), and school will totally be finished May 24th. I'm counting the hours.
Meanwhile, I have not had a fever today, so whoo-hoo!!! Now I'm off to feed the children and head to Joshua's baseball game!