What is "dealspotr"?
I first heard of dealspotr.com a few months ago, and I didn't know what to think of it at first. It's a place to find good deals to save money, and you can share deals that you find too.
You can find coupon codes as well as sales on there.
My Experience with dealspotr
I thought, "Okay, you can post deals when you find them…eh…"

I found an exciting deal at Papa John's, and if you know anything about my family, you realize this MATTERS to us, so I posted it on dealspotr to share the happiness. It wasn't hard.  Past that, I kind of forgot about dealspotr.com.
Then came spring break. Saving money has been not just nice but necessary.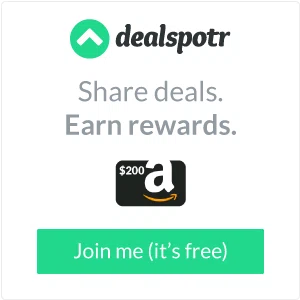 Y'all! You can save some serious buck-a-rinos with this website.
The whole point of this website is to compile tons of good deals for all different types of things in one place. It's the kind of thing thrifty people dream of.
Some merchants even offer exclusive deals through dealspotr.
When I use it, I head straight to the search bar.
Type in the place you are going or the thing you are trying to buy, and see what pops up. You never know. You could save hundreds on a vacation or just save $1 on your meal, but you won't know until you search.
When I hear about a site that gives you deals, I like to see proof. Just how good are these deals? Are they worth taking the time to dig up?
Here's what I found, to give you a few examples.
These are coupon codes that I found on dealspotr. I had spring break on the brain.
Legoland Discovery Center ——Get free child ticket with purchase of adult ticket coupon code (to be used to purchase tickets online)
Legoland Theme Park— Free child ticket with purchase of adult ticket. Copy code and purchase online.
Papa John's Pizza—- 25% off code
Most deals that I found on there do NOT require a coupon code. These are sales. You can just click on the link and purchase at the discounted price.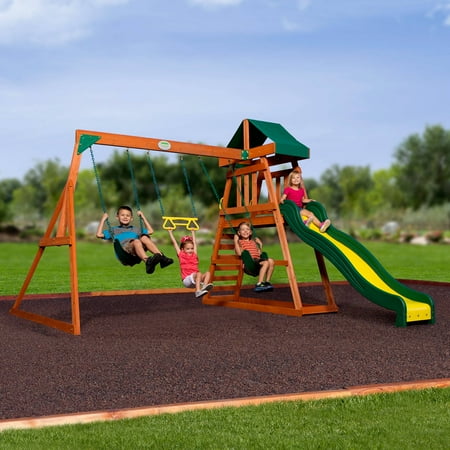 This swing set is $342 at Walmart right now (March 20th, 2017), as opposed to the regular price of $586!!!!!
And this deal was my personal favorite with Easter coming up:
Before I went to Starbucks, I typed in Starbucks. There was a 10% discount on there for Starbucks. Awesome.
I need to buy tennis shoes for one of my sons, so I typed in "Nikes", and I found about 5 different pairs of Nike tennis shoes, on sale, that would fit Caleb.
40% off your purchase at the GAP was another exciting deal I found on my personalized feed. They offer suggestions for you on your homepage, but to me, using the search bar was the most helpful way to use this site.
Now, you may need to create your own dealspotr.com account to be able to see all of these links that I'm including.
But the good news is that it's free to join, and you can adjust your settings so that you don't get unwanted email.
Do you think I can talk Alan into buying the boys that discounted swingset I found? 
You can also actually earn points and money from this company.
Fill out your profile, and upload deals that you find to start collecting points.
The points you earn by posting deals for them adds up to gift cards to places like Amazon!
Pssst! If you are a blogger or you have a ton of social media followers, you can earn even more! So be sure to check that out here. And be sure to use one of these codes:
lIAVKePx   or ESoM2F54
Have you tried Dealspotr or another program like it? Tell us about it in the comments! 
Happy saving!
****This post is sponsored by dealspotr.com, a community to find coupons, coupon codes, and sales and even share deals that you've found as well. All opinions are my own, for better or for worse.****