John David, 3 months, now successfully bats at hanging toys.
 He is always holding a burp cloth because the boy is the king of spit-up.  His pediatrician said not to worry about it though.  He's obviously getting plenty to eat.
  Right now there are really only two things on my mind:
   1.  I am so sleepy.
        John David sleeps a 9 hour stretch now, but that stretch starts pretty early, so I'm still getting up crazy early with him.  Plus, there's this whole four energetic little boys….thing that I do.
   2.  Another weekend is coming to a close.
Sigh.  Sigh.  Sigh.  How I hate to see a weekend die.
  It was a very productive weekend.
–I hit the local consignment sales.
–Cub Scouts kicked back into gear.
–Alan, Joshua, and Caleb all slept out in the tent, in the backyard, last night.   I think that filled their need for adventure for a while.  They actually stayed out there all night long!
–I also hit a department store and bought about six shirts, a dress, and some accessories for myself.  Then I found out it's going to be a hot week, and I bought all long sleeved shirts, so I'll be like Joshua, anxiously awaiting cooler weather so I can wear my new stuff!!!
–I took Caleb to Jessica's birthday party.
   I asked him, "Did you see anyone you know from your class this year?"  He said, "Yes!  One kid!  He's a brown skinned kid.  His name is……I don't remember his name.  O yeah I do.  It's Samson.  He's my best friend,Samson."
Haaaa!  It's so hard to remember your best friend's name…
–We had a little family game night, playing Scrabble Junior.  That always makes Joshua really happy.
–I did a see- how- fast- I- can- run- through- this- grocery- store kind of grocery shopping trip.  (The baby was due for a feeding).
  Breastfeeding.
Baaaaaaaahh.   3 months down, 6-9 months to go.  I feel like if I can just get him to March, the winter will be over, and that will be good enough.  The zero-freedom phase of breastfeeding drives me nuts!
  Tonight Caleb said in his prayers, "And please don't let Mommy get pregnant again.  Amen."  I was like, "Wow!  Thank you, Caleb!  What made you think of that?"  He said that he just doesn't want me to have another baby right now, but he just doesn't know if I'm going to get pregnant again or not.  I reassured him that I had no plans of doing so.  He said, "But maybe if you do, it'll be a girl."  Oy.  That is just the lost dream around here, Caleb.
This actually reminds me of a song.  "You don't always get what you want, but if you try sometimes, you get what you need!  yeah yeah"  : )  My four little boys are all we need.
  *******
  Tomorrow is Monday, and we get to do this all over again.  The addition of this baby is like the lesson that keeps going and going.  I'm having to reevaluate and readjust everything I do and how I do it.  When all four boys were home this summer, it was all about multi-tasking, multi-tasking, multi-tasking. It still is, but not quite as extreme.
   Our associate pastor, Pastor Mike, preached a wonderful sermon today, and he addressed prioritizing what is important for us to do with our time and eliminating altogether what is not.  This is something we have been working on this fall.
   He also discussed the importance of being rooted in God's word.
You can skip reading and studying the Bible and not even miss it.  But what if you're going through something in your life, and the answers that you need could be so easily found in God's word.  You can't find the answers there if you aren't looking for them.
  This resonated with me.  I'm in a phase where I can use all the help I can get, and prioritizing is something I do hourly.  I can't do it "all."  I cannot, but I can do what matters most.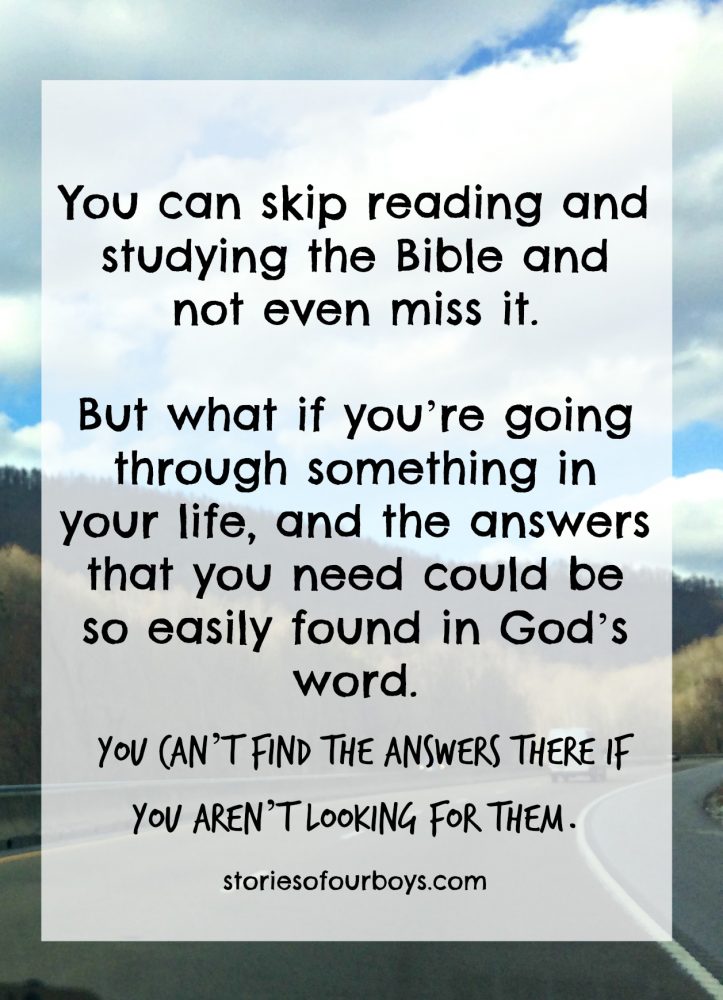 Thy word have I hid in mine heart that I might not sin against thee.   Psalm 119:11
35 In everything I did, I showed you that by this kind of hard work we must help the weak, remembering the words the Lord Jesus himself said: 'It is more blessed to give than to receive.' "       Acts 20:35
He has told you, O man, what is good; and what does the 
Lord
 require of you but to do justice, and to love kindness, and to walk humbly with your God?     Micah 6:8