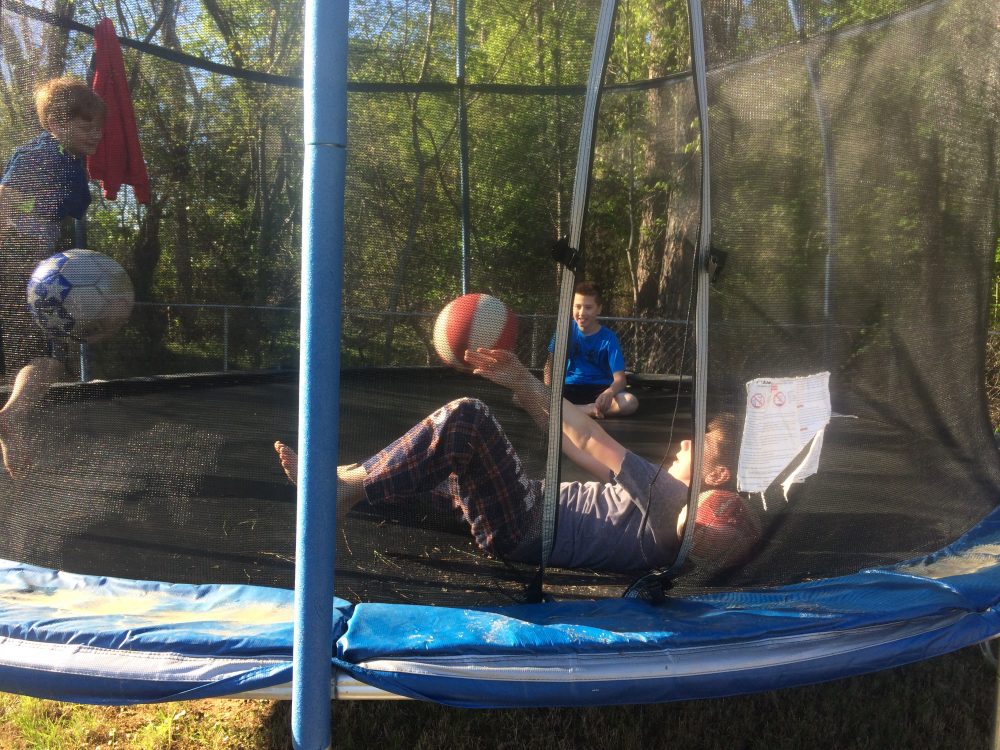 I love hobbies, and I love seeing how each of my children have different hobbies that they enjoy.
We do a lot of different things around here. Work pays the bills and can be very satisfying, but there's something about a hobby that inspires people. Sometimes you are lucky enough to find a hobby that becomes your work, but even if you don't, you still need a good hobby.
Hobbies are the spice of life. We have a wide variety, and I've noticed everyone has been very active with their hobbies around here lately.
Okay, no, actually, I think I'd be incredibly nervous on an RV. They look fun, but I don't know. I've never done it.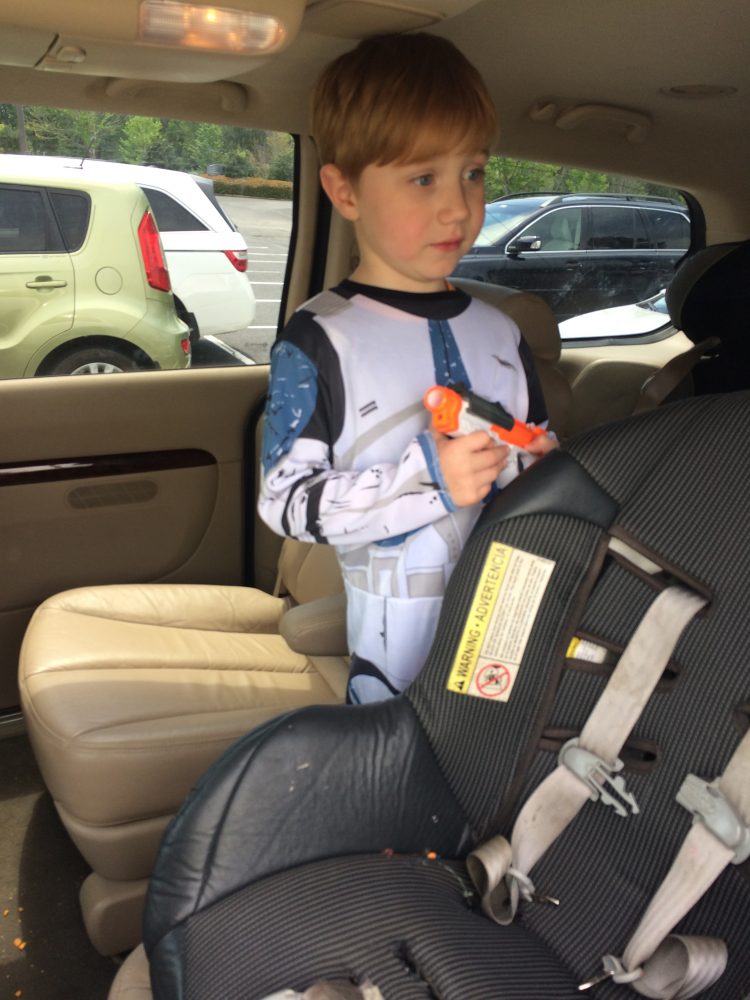 He dressed up as a Star Wars character. I told him, "You might want to change because you have to go inside with me to pick up John David, and there will be lots of kids there. But you can wear that if you want to."
"Yes! Yes! I want to wear this!"
….And then we pulled into the parking lot, and he chickened out. I had to stand and wait for him to pull the costume off. He had his regular clothes on underneath.
This is the same kid that went to a basketball game in full Batman costume, so I didn't put it past him to wear the storm trooper outfit.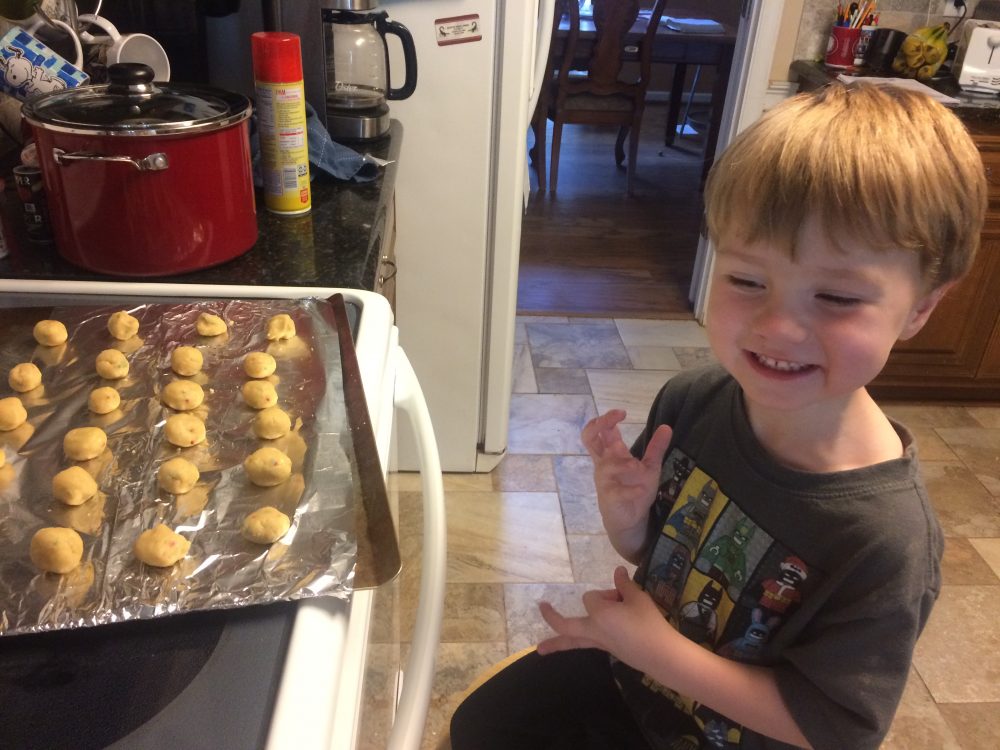 There's something special about baking cookies with your mom. This was an activity my brother and I did a lot when we were growing up, and I'm so thankful we did because I was well prepared to spend my life in the kitchen feeding all these boys!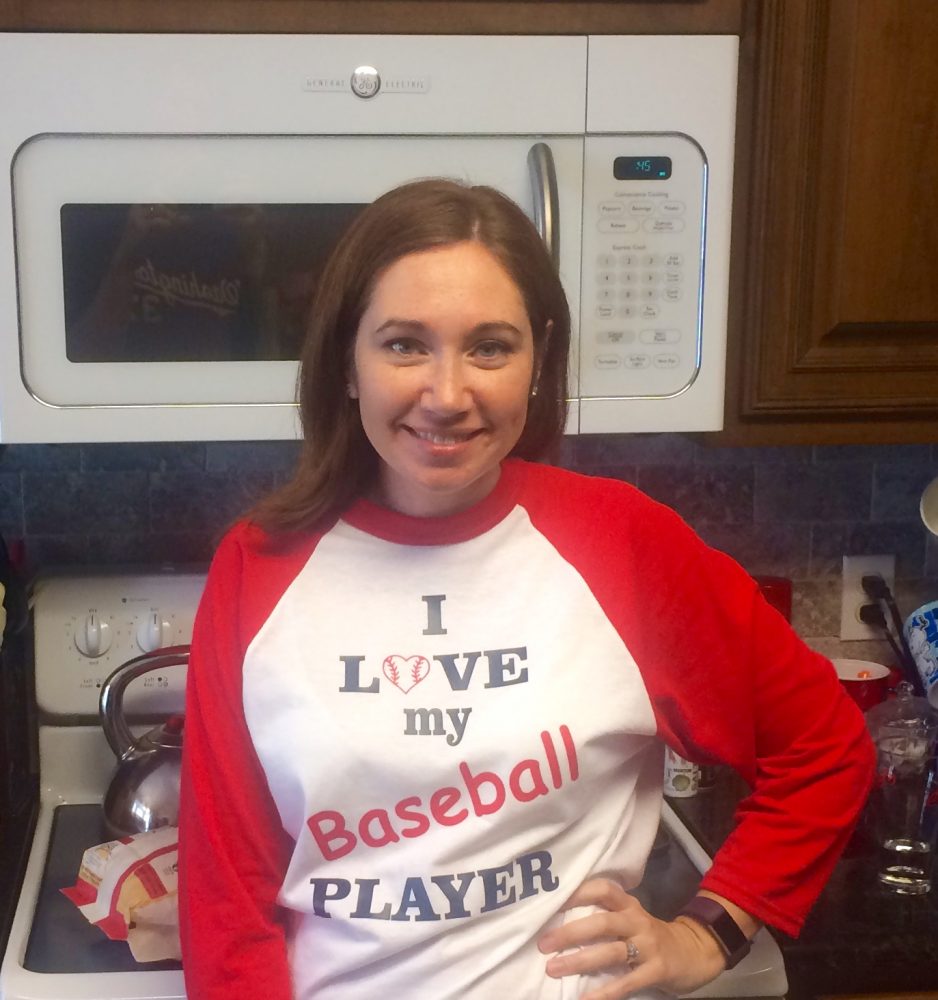 I found this shirt at the local farmer's market. Does shopping count as a hobby? Well, supporting my favorite baseball player does, and I don't mean Bryce Harper. I do mean my Daniel.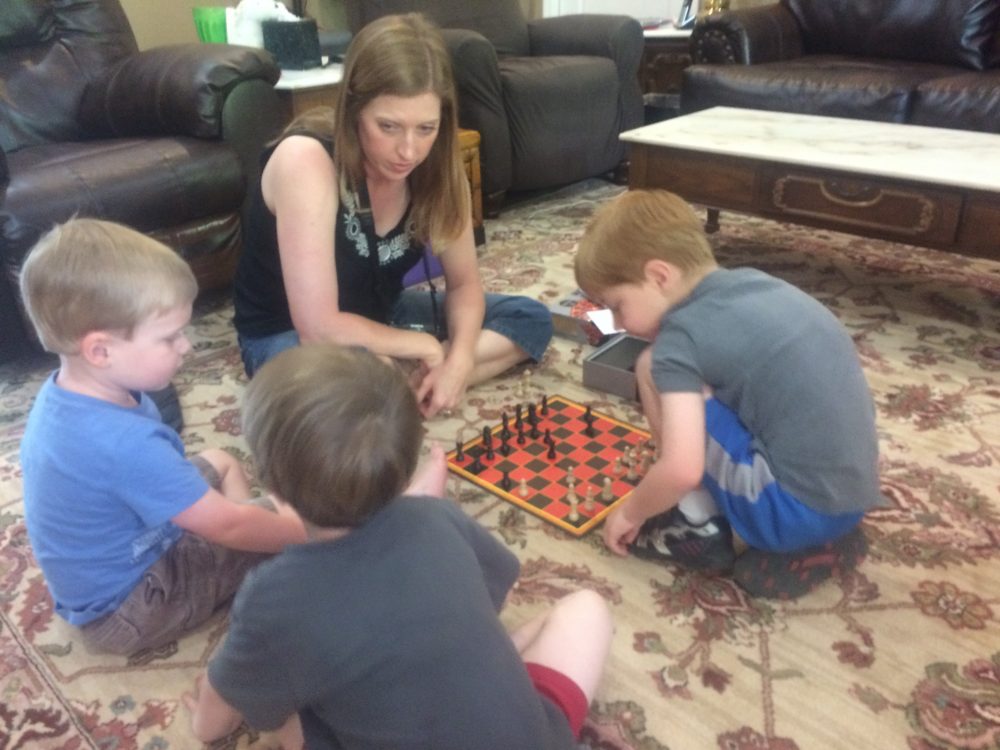 This is a hobby I was completely unfamiliar with until Caleb came along. I don't even care to learn really, though I'm sure eventually I will, for Caleb and Daniel's sakes. Amy was a good sport and played with the kids.
Reading has always been one of my personal favorite hobbies.
Caleb is my inventor. Does your family have an inventor in your ranks? He never ceases to amuse me with the things he creates with paper, tape, and staples.
My stapler was also missing for like 2 months.
They are so different from me. I have never invented a single thing in my life. When Joshua came home with that diorama book report assignment, I wanted to cry. April doesn't make things, at least not inedible things.
We had an agreement. He can play Playdoh as much as he wants as long as I don't have to make things. He makes the things.
That photo was taken at Yosemite. Every nature lover needs to eventually make it to California.
What about you? What are your hobbies? Any other slip-and-sliders out there?