Now y'all know I love me some Valentine's Day. I love any reason to celebrate…..so long as it does not cost me too much money. And Valentine's Day is just that, an inexpensive holiday full of chocolate and people saying "I love you." So I mean, really! What's not to love???
For us, the key is to be low maintenance about it. Everyone gets chocolate as a gift, and I get the added bonus of flowers. No stress.
Yes, we had to do 4 kids' classes of valentines this year, but we are not high maintenance  about that either. SOME of the parents are, and I just tell myself that those parents clearly just enjoy being crafty or have money to spare, and I do not let that ruin my holiday.
I'll admit I did feel a little inferior when I saw what John David brought home though….
You might say I was out-given. That's okay. I have four kids and little interest in crafts. Here's what John David gave in exchange for all this candy and toys:
Yeah…..it's just a card. It was good enough for me when I was a kid, so I figured it's good enough today. Now, in my defense, it did come with a tattoo inside!
…Of course, I had trouble figuring out how to get the tattoos to stay in the little cards. It took me about 10 cards before I realized there was a little perforated slot for the tattoos. So most of JD's class actually did not get a tattoo because they fell right out.
Oops. Oh well. By the time I got to Daniel's cards I had the tattoo slot routine down, so his class got them.
Thankfully, Daniel has a small kindergarten class of about 13 kids because he painstakingly picked out exactly which card to give to which kid .
He was so adorable. He insisted on putting extra heart stickers on all the girls' cards and extra-extra heart stickers on his sweet teacher's card.
Daniel is my first perfectionist child, so he had quite a large trash pile of cards that he wrote and then decided that he messed up on because he wrote Daniel in the wrong place or his handwriting wasn't up to his standards: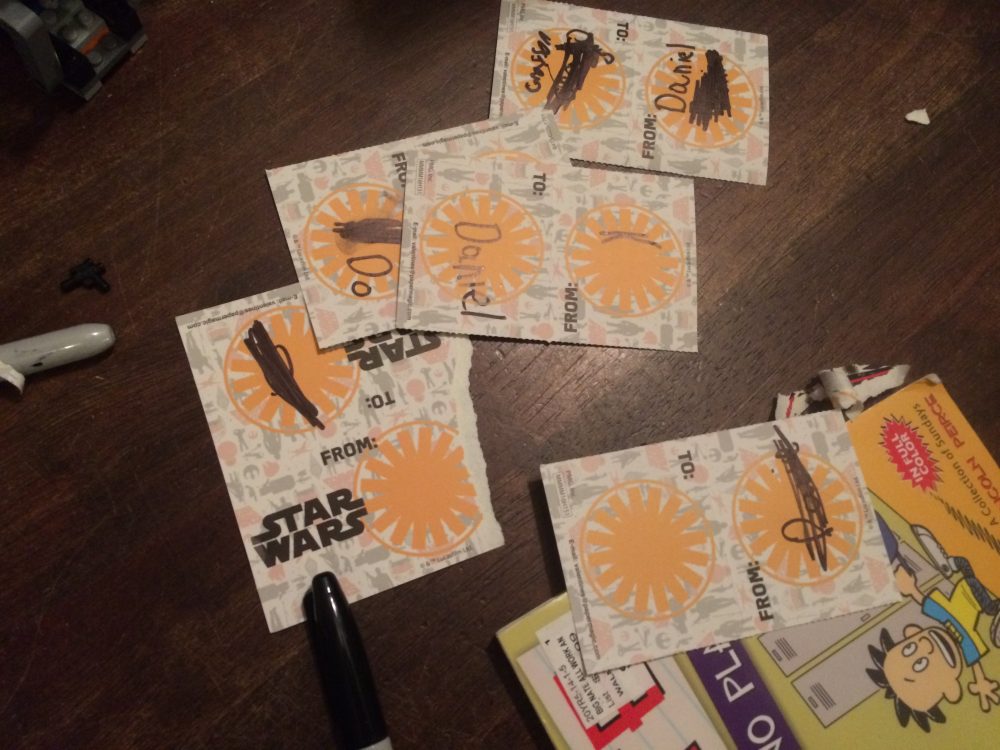 hehehe I love these kids. They looked pretty happy when they came home.
As for me, I had an awesome day. Alan took a few boys with him to buy my flowers the day before. He said the boys all grabbed arm-loads and arm-loads of the grocery store flower bouquets, and he had to put most of them back. "Whoa! Okay, boys, we love mama, but here. Just a couple." They brought me home these beauties:
I love them.
Alan also got me my favorite Valentine candy: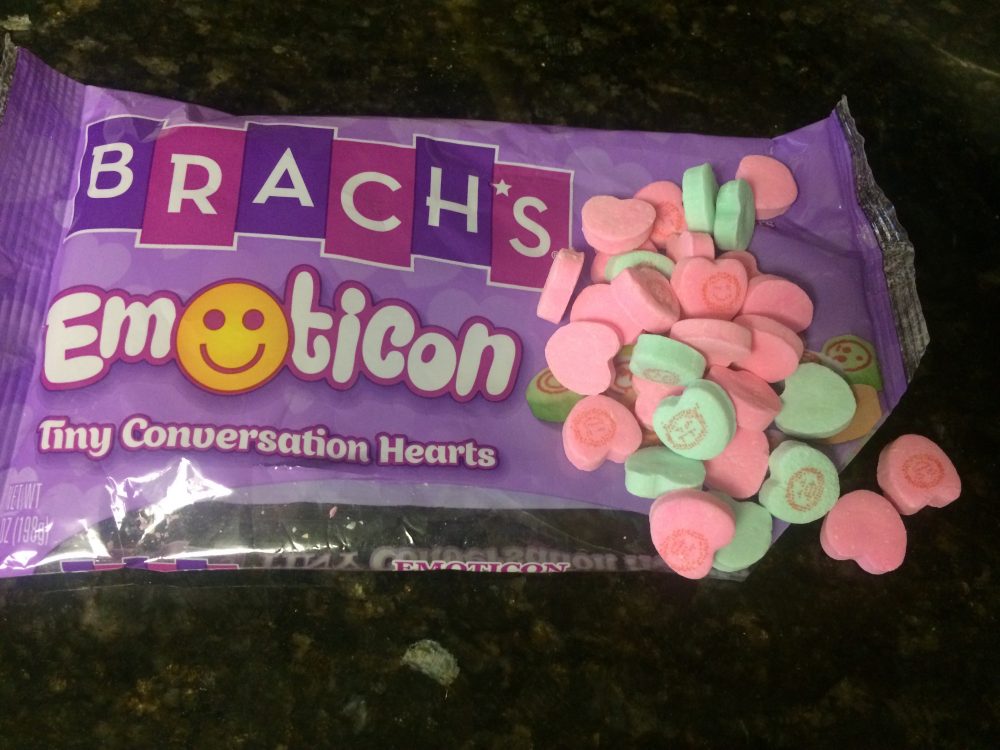 I ate them all in a day, except for those nasty flavors.
Unfortunately, Alan actually bought me THREE bags of these goodies, so I gained a couple of pounds last week. Literally. I gained three pounds, one for each bag. Also when I look at sugar-food now I get nauseous.
Now before I go, I wanted to also say a big THANK YOU to all who voted for me for Military Spouse of the Year. No, I didn't win the grand prize. But guess what!!!!!
I DID win for our local base. So this was a fun thing to be a part of.
THANK YOU for your votes!!!!! Hope you all have a sweet week full of chocolate and sunshine!