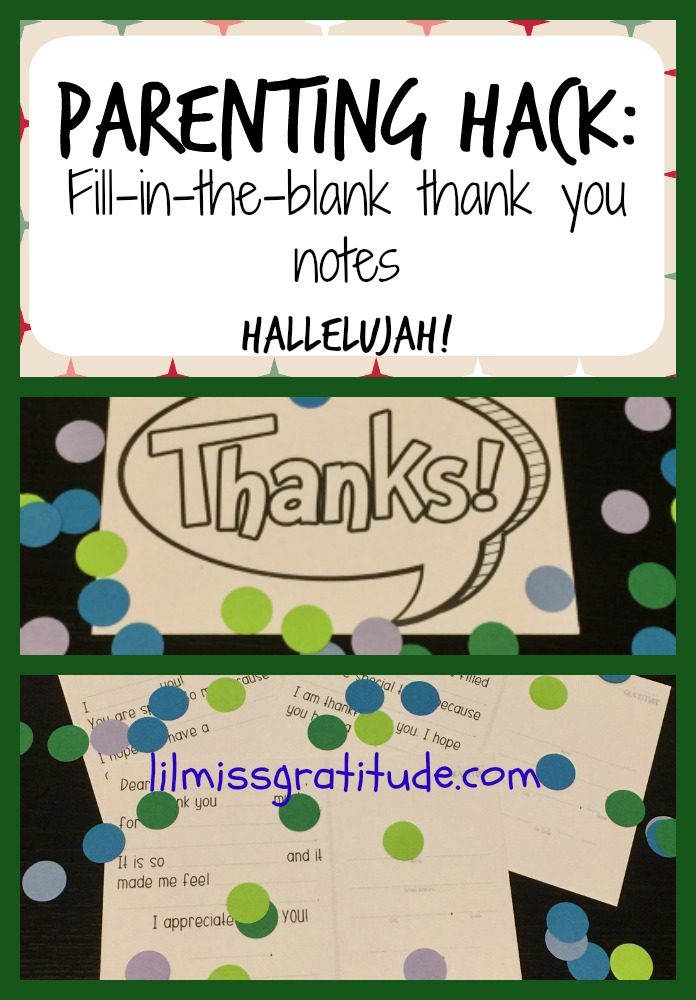 How's everyone's Cyber Monday going? Ours was great. We did no shopping, but I did go to my cardio aqua-therapy class!!  So fun and invigorating!
This giveaway is for two packs of fill-in-the-blank notes from Lil' Miss Gratitude!!  One of your packs will be thank-yous, and the other pack will either be birthday cards or "Hello" cards.
The front of the cards come blank so your kids color the front, or you can also send them out uncolored! These are appropriate for ALL AGES of kids.
These are an awesome way to get your kids expressing gratitude, brightening someone else's day, and all without the whining and fussing.
Here's a sample of a completed card:
Joshua needed to write about 12 thank you notes after his birthday party, and when he saw these fill-in-the-blank cards, he was so relieved, he ACTUALLY SAID, "Oh, phew. Thank you, Mom. Thank you so much for these. This makes it so much easier."
Click here to learn more about Lil' Miss Gratitude!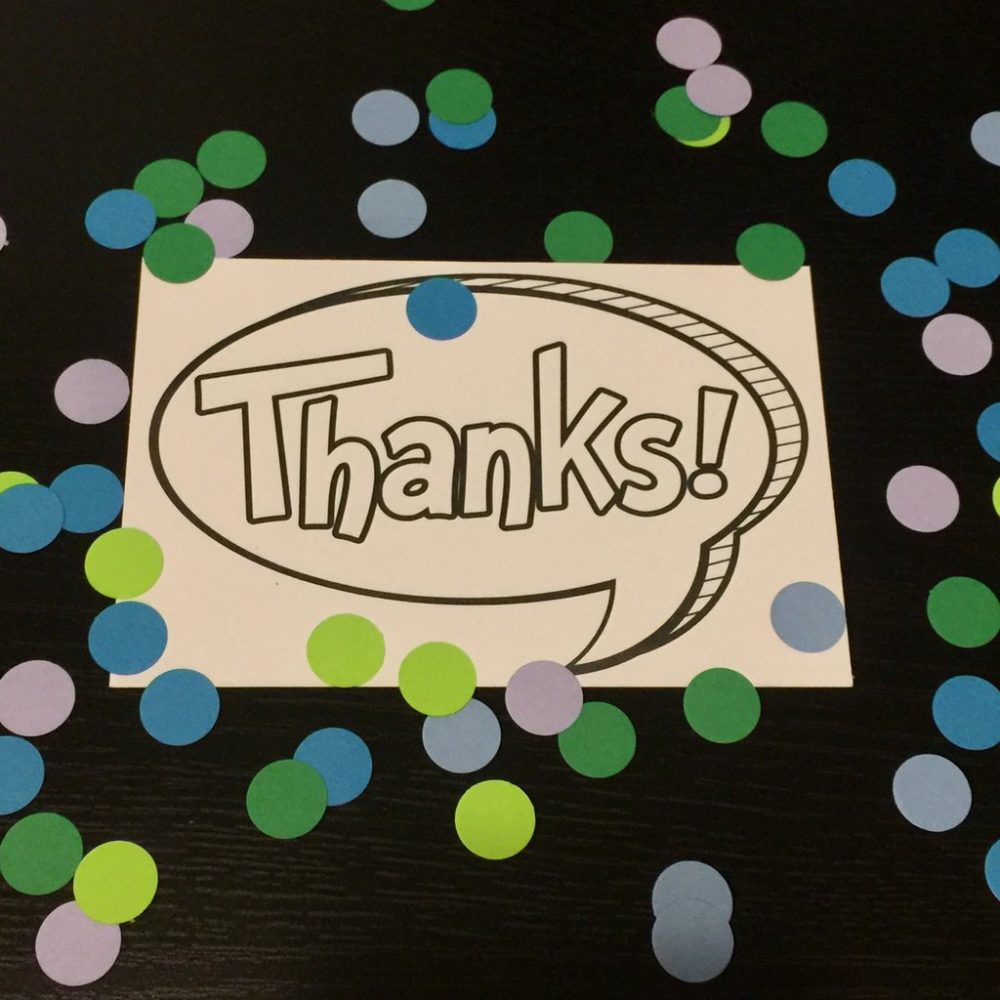 Giveaway rules! TWO simple ways to enter the giveaway this time.
1.) Subscribe to my newsletter. I have one going out this week! Already subscribed? No problem. That also counts. No need to subscribe again. Just click on the giveaway form below.
OR
2.) Visit Lil' Miss Gratitude on Facebook, and  give her a "Like." 
OR You could also do BOTH and get double entries.
I wish you could all win! Merry Christmas!!!!