Celebrate!!! Polish Pottery Giveaway!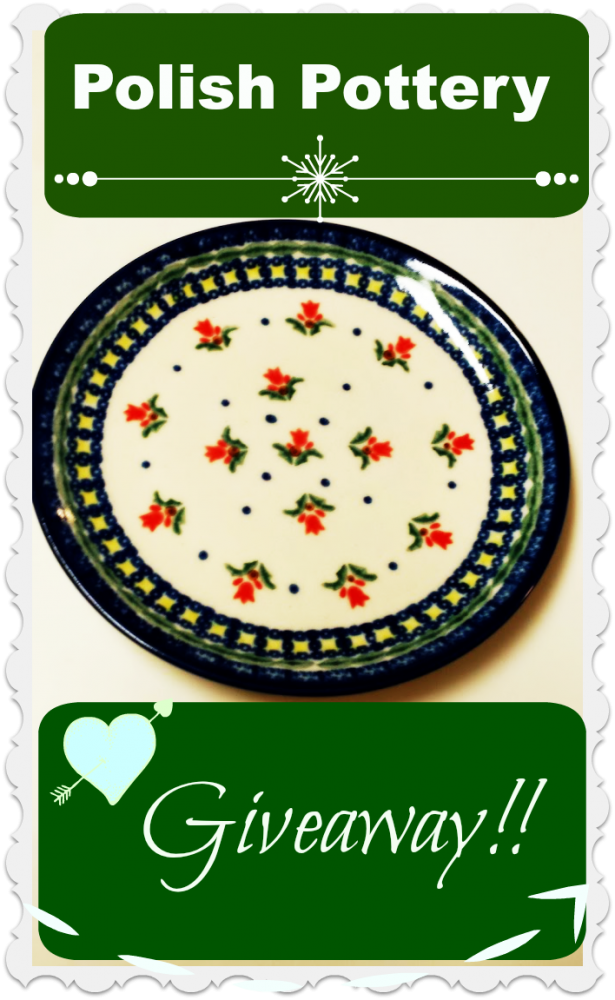 In honor of our VERY LAST week of school, we are teaming up with Polmedia Polish Pottery and Boleslawiec Stoneware and Ceramika Bona to bring you the very first GIVEAWAY on this website!  Wahoo!!! Balloons!
Polish pottery is so unique and beautiful. I've had several friends with exquisite collections of Polish pottery, which they purchased while they lived overseas. I always just looked at it and drooled.  See, now you know where my babies get that drool problem from… 😉
Now I have discovered that you can purchase genuine Polish pottery, imported from Poland, right here in the United States! Just go to this website to check it out: artisanimports.com
The plate that the company provided me as a sample is made by a company called Cer-Maz, or Ceramic Bona. My regular plates are plain white, which is nice, but after 13 years, and half of them chipped and broken later….it sure was fun to get to use this beautiful plate:
The boys liked it too. They argued over who'd get the blue plate. 🙂
These plates are ceramics, as I mentioned before, and obviously, they are made in Poland. This also reminds me of my grandmother. She was the most gifted ceramic artist I've ever known, with a house full of ceramic creations and awards. She made her own blue speckled plates. Maybe one day I can convince one of my cousins to let me have one of those…
I know you're wondering, so I checked the stats on Polish Pottery for you, and YES! These ARE:
-dishwasher safe
-microwave safe
-oven safe to 480 degrees
-lead and cadmium free
-hand painted……um WOW!
I thought I'd share a few of my favorite patterns, all manufactured by Cer-Maz, and all available for purchase at artisanimports.com.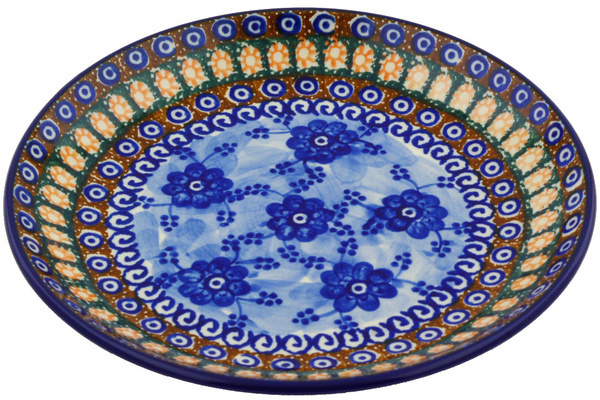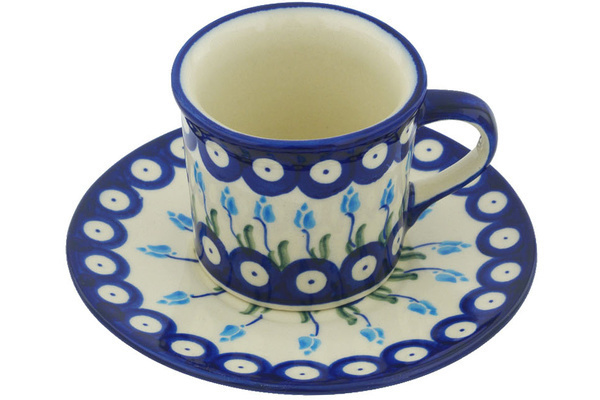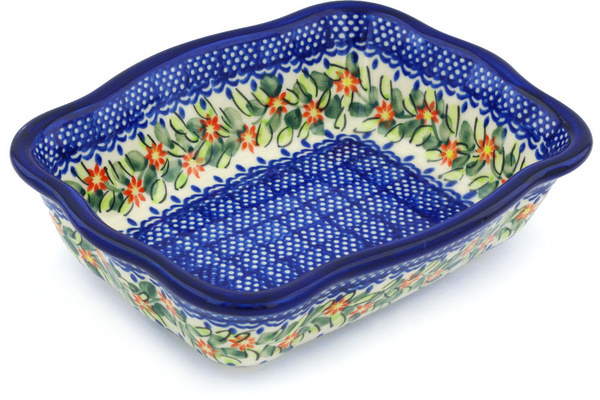 Please share this giveaway on your Facebook page! A winner will be selected soon, and of course, the results will be announced here and on my Facebook page. How do you enter? Just click on the Rafflecopter above. Either leave a comment or follow me on Twitter.
Thank you so much for supporting me through our first year of home schooling and our first year in California. It's been a wild year, and we are ready to celebrate summer!