4 Powerful Lessons From My Very First Women's Retreat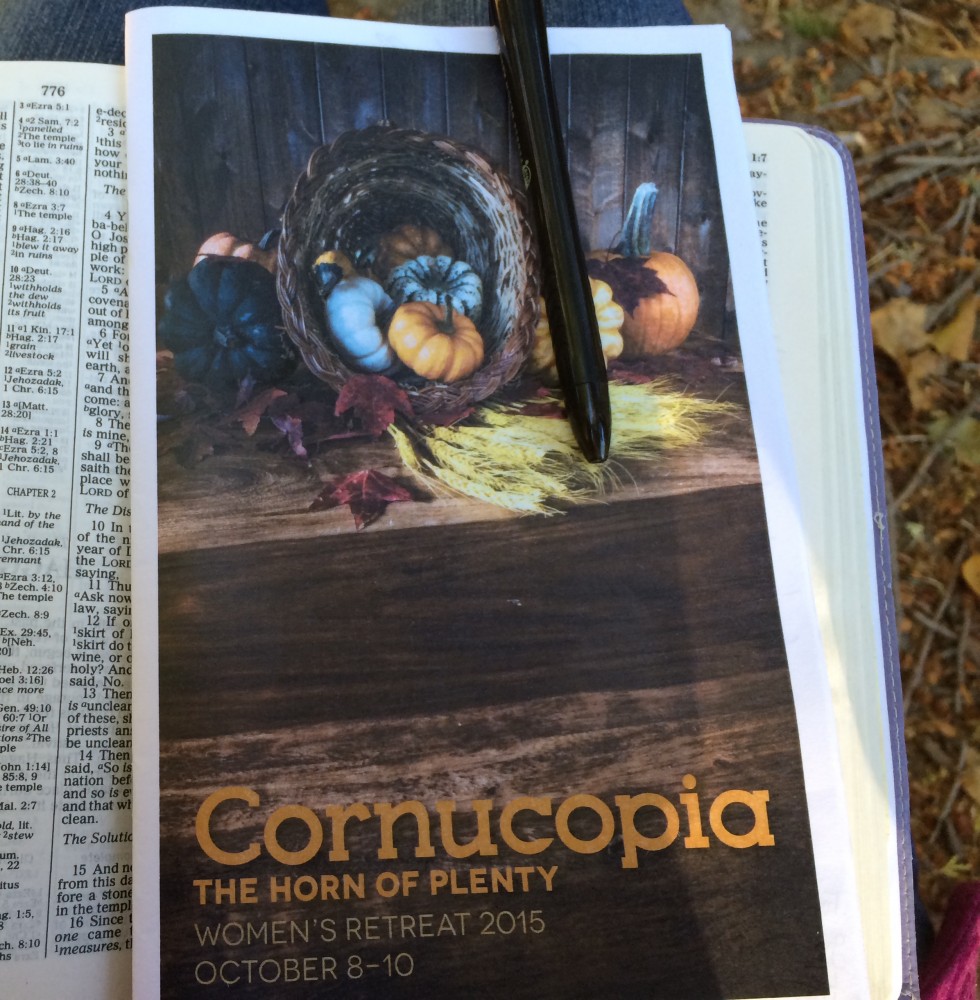 This weekend I have ridden a horse, eaten delicious food cooked by other people, and listened to an inspiring speaker, Denise Cunningham. I have grown closer to God and closer to other ladies from my church.
Guess what! Our speaker this weekend has a blog too! I'll give you a link at the bottom of this post. First, you have to read mine.  😉
This retreat was at Wolf Mountain, near Sacramento, California.
I want to share a few lessons I have received from my time on Wolf Mountain.
#1 My very first ministry is actually my husband. When I married him, I promised many things. One day, the boys will all grow up and move away. They will promise their hearts to younger, prettier women. But Alan will still be there.
I can't wait to get home and focus on being a better wife!!
#2. Do TELL others what God has done for you, and don't try to take credit for that. Look what God has done in my life! God has guided and protected me through ALL of my years. He provided a way for me to go to college for FREE. He led me to Alan. God kept Alan safe through several tours in combat zones. God has given me these four adorable boys. HE has answered so many prayers and allowed us to live all over the country and see so many beautiful places and meet inspiring people.
I stand in awe of what God has done for us.
Now is the time of life for ME to give thanks and praise to God. What a life that I am living! I have everything. There is no good thing that I do not have.
Yes, I have a bad back. Yes, I have children to train and plenty of work to do. Yes, I have another cross-country move looming in my near future.
But I have a relationship with God in heaven who will carry me through all of these duties.
8Concerning this I implored the Lord three times that it might leave me. 9And He has said to me, "My grace is sufficient for you, for power is perfected in weakness."

2 Corinthians 12:9
I'm not going to pretend like I have something to do with God's blessings in my life. To God be the glory!
I cannot take credit. GOD gave me all of this.
Look for a post soon about the answered prayers we have seen just in the past week! God does not promise us a life without problems. He promises that we will never walk alone. He is always there.
#3. Don't let the devil steal your joy. Never believe things will not change. Never believe that you aren't good enough to belong to God. Never believe the lies! "I will just always be like____." "I just can't win." "I'm not as good as they are." And so on and so forth! Those are lies. Do not buy it.
#4. Be thankful!!
"Oh give thanks unto the Lord, for he is good: for his mercy endures forever." Psalm 107:1
What did I like about retreat? Rest, fun, God's word, and fellowship! Did I mention I also got to ride horses? Wow, can we go to retreat again next week???
I am so thankful for my life and the people in it. "To God be the glory. Great things he has done, so loved he the world that He gave us his son."
And here's a great new blog for you to check out/read/follow. Someone asked me this weekend what it means to follow a blog. It just means to subscribe via email or social media. Blog subscriptions are free. Just type your email address in, and you're done. That way you never miss a post. My "subscribe via email" option is in my sidebar.
Denise is a darling and inspiring speaker. She is a woman who knows the Lord well, and she has a kind and loving heart that comes through when she teaches. Plus, she's downright adorable. Here's her blog, where she writes about a wide variety of topics. I was most struck by her object lessons and her beautiful home decorating skills: www.refreshher.com
Have you ever gone on a retreat? What did you learn?