Learning to Suffer Well or at Least Find the Balance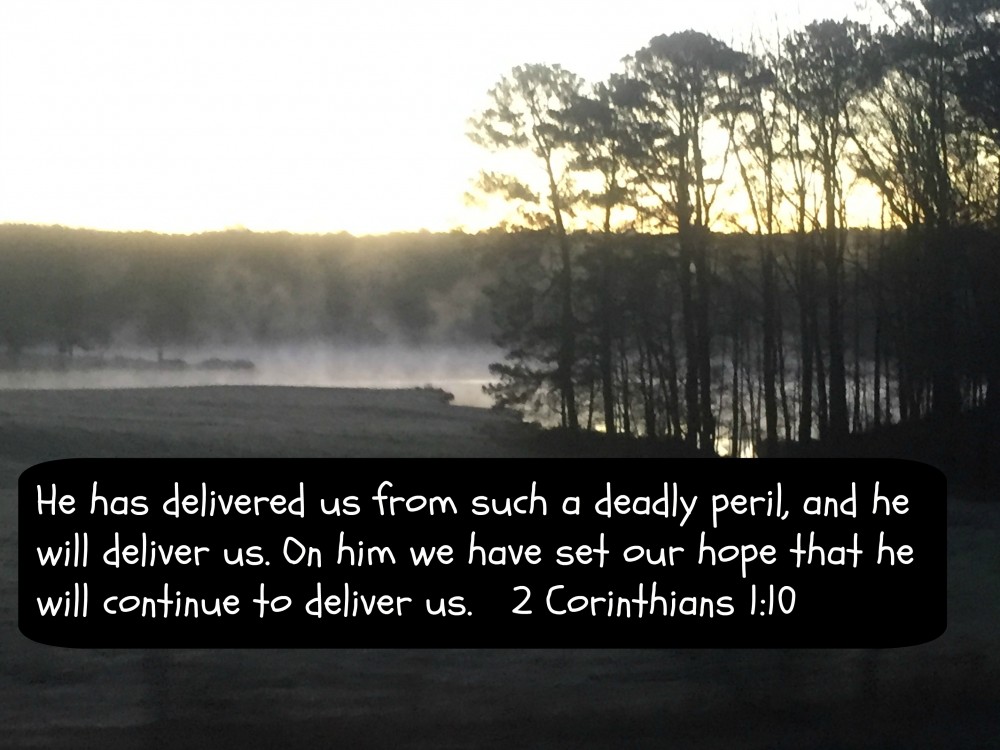 Have you ever been through something hard that you knew could not be walked around? Life is a muddy puddle for me right now, but there's no way around it. It must be walked through.
Do you know what I mean? We all have our things that we go through.
My chosen theme for 2016 was to fix my SI/hip/back/leg pain. That's the goal. Instead, 2016 has been the most painful year I've had in a long time. I've pulled out of this before though, so that encourages me that perhaps I can overcome it again.
At least none of my ribs have popped out of joint this time, ha!
My body is becoming a huge obstacle to me. It is stiff and painful and worst of all, it is incapable, and I hate that. Don't you hate it when people call you "weak'?
Who wants to be weak? Not me.
I want to shout, "No! I'm not weak. I'm raising four little boys. I've sent a husband away to war for a year straight each time. I am not weak! I'm TOUGH!"
But my body disagrees. My body is sad. I've taken to going to the gym this week to walk in the evenings.
Thoughts in my head at the gym:
"Geesh, why is my heart rate so high? Oh, I should be taking my medicine right now. Ugh.  I'll be okay for just a 20 minute walk. I'll take my medicine when I get home. Why am I like 90 years old??
Oh my goodness! The girl next to me is running on speed 7.2, and her heart rate is only 120!!
What's mine? Oh, 180. Let me slow it down to 3.1 for speed. 180 just sounds bad. I wonder if it is. I wish I had gone to medical school. I wonder if I look like a pathetic, frail old lady to her (girl running)."
I've had sacroiliitis pain for years, but now there are all these new pains to go along with it. Plus, I want to hurry up and get it all seen about, but insurance is taking forever.
I'm kind of nervous when I get out of bed in the morning. I have thoughts like this:
"Will it be a fever day? (Yes, yes it was.) What is it about fevers that knock you down and render you useless?
Where will the pain will be today?
I have got to act at least normal enough that the kids don't get behind in school.
I'm afraid that no one will ever be able to fix this. I said I wanted to put Humpty back together again, but the thing is that all the king's horses and all the king's men could not put Humpty back together again."
I want to have more empowering thoughts. I want to learn how to be the kind of sufferer that doesn't tell others about the pain, but if they don't know, how will they ever be able to give me the grace that I need?
So there must be some sort of balance. Lay down the pride enough to ask for help. I had to do that today, at the park, when I couldn't get my body to cooperate with pulling JD out of his baby swing.
But I do not want to become so consumed with my own pain that I can't do anyone else any good. That scares me.
And you know where we should go when we're scared? On our knees, on our knees in prayer for help. The Lord is still in heaven, and He knows exactly what we're going through.
Here are a few verses that have given me comfort on my quest to suffer well:
"I have become like a man who does not hear, whose mouth can offer no reply, I wait for you, O Lord; you will answer, O Lord my God. For I said, "Do not let them gloat or exalt themselves over me when my foot slips." For I am about to fall, and my pain is ever with me."    Psalm 38:14-17
"If I should say, "My foot has slipped," Your lovingkindness, O Lord, will hold me up. When my anxious thoughts multiply within me your consolations delight my soul."  Psalm 94:18-19
But you know what the thing is? If you want to hear God's consolations delighting your soul, you have to be quiet and listen to Him. If you never listen for His voice, no, you probably won't ever hear it.
So I'm making time to listen. I am getting low, real super low, down close to the ground. I'm carrying my troubles to Jesus because while doctors have failed me before, the Lord never has.
I encourage you all to try it too. Get low and get quiet. No electronics. No t.v. Just you on the floor, hiding from your children if necessary. You, on the floor, listening for the voice of the one who made you.