When Trusting Him Got Very Real
A couple of weeks ago something strange happened. Four mornings in a row I woke up at 4am with my heart pounding and my chest all tight and uncomfortable.
"What. Weird. Why can't I go back to sleep?" I thought, as I stared at the clock. 4am. That's a time I usually only see if we make foolish airplane travel plans. April does not do early.
Pound.Pound.Pound.Pound.Pound. Well, I can't possibly go to sleep like this!
I felt more like going running than going back to sleep.
On the 4th or 5th morning of this nonsense, I decided to go to the ER. My resting heart rate and blood pressure were both high, and one of my doctors had urged me to go to the ER or urgent care the next time this business happened, so I did.
I've never seen doctors moved so quickly. Wait. That's not true. I haven't seen them move so quickly since the emergency c-section of 2011.
They ran all sorts of test, and by the time two hours had passed my heart rate was down to beautiful numbers, and my heart was working like a well-oiled machine.
"Maybe you were having an anxiety attack," the ER doctor suggested.
"At 4am, out of a dead sleep? Really?"
"Do you have stress in your life? Are you worried about anything?"
Hahahahaha  Do I have stress in my life? Me, the woman home schooling a house full of male children, sweet, spirited boys who belong nowhere other than a farm with sixty acres?
"Well, I'm worried about my hip pain. And I mean, yes, I have stress. I have four kids!"
"But I mean are you worried about anything other than your health?"
"No."
Why doesn't worrying about my health count? I think it counts.
Anyway, I left, and it didn't take too long for my heart to crank up again, and after watching people freak out about it, I started to feel rather uneasy myself.
"Ok. So I have to just get to Monday with my heart like this, and maybe on Monday my doctor will help me," I thought to myself.
Don't worry. She did. She pulled up my records, saw the pattern that dated back to at least 2012, and she put me on medication that has helped immensely.
But that's not the point of this story.
The point of this story focuses on those days between the ER morning and the appointment on Monday.
I knew I had to get through those two little days with my pounding, schizophrenic heart, and it was uncomfortable, and it was worrisome, and you know what I had to do?
I had to literally "trust God with my heart."
In church circles, we hear that all the live long day. "Aw. Little Johnny asked Jesus into his heart."
"You gotta get your heart right with God if you want his blessings."
"Give your heart to Jesus."
"Don't harden your heart towards the Lord."
When we say heart, we really mean the soul. I get it. But wait. Do we also mean more than that?
Do we just mean the soul? Or do we also sometimes mean life?
Because I noticed something pivotal in all of this rig-a-ma-roar.
The ER people, and even my general practitioner, sure treated me a lot differently when my heart was in distress than they did when my hip was hurt, and my hip hurt way more than my heart ever did.
But my hip is not my life. I could lose my hip, get a replacement, and keep on livin'.
The heart is the life. Once the heart gives out, it's over. The fat lady is done singin'!
(Sorry. I think bad grammar helps emphasis sometimes.)
Now what these folks are missing is that if they'd bring down my hip pain, my heart might not get so upset, but that's a topic for another day…
Now let's apply the heart=life idea to a church phrase or two.
"Little Johnny gave his heart to Jesus."
Little Johnny gave his life to Jesus. Jesus isn't just there to take you to Heaven. Jesus wants  us to trust him with our life! He wants us to come to him in prayer and to follow his teaching.
2. "You gotta get your life right with God if you want his blessings."
But let's not put the cart before the horse. We have to ask for Him to forgive us, and then we have to trust him to help us "get our life right." It will never look perfect, but you will see a difference.
The biggest take-away for me was the reminder to truly trust the Lord. When you're consciously trusting Him with the very beat of your heart, it suddenly gets very REAL!
"He that trusteth in his own heart is a fool: but whoso walketh wisely shall be delivered."  Proverbs 27:26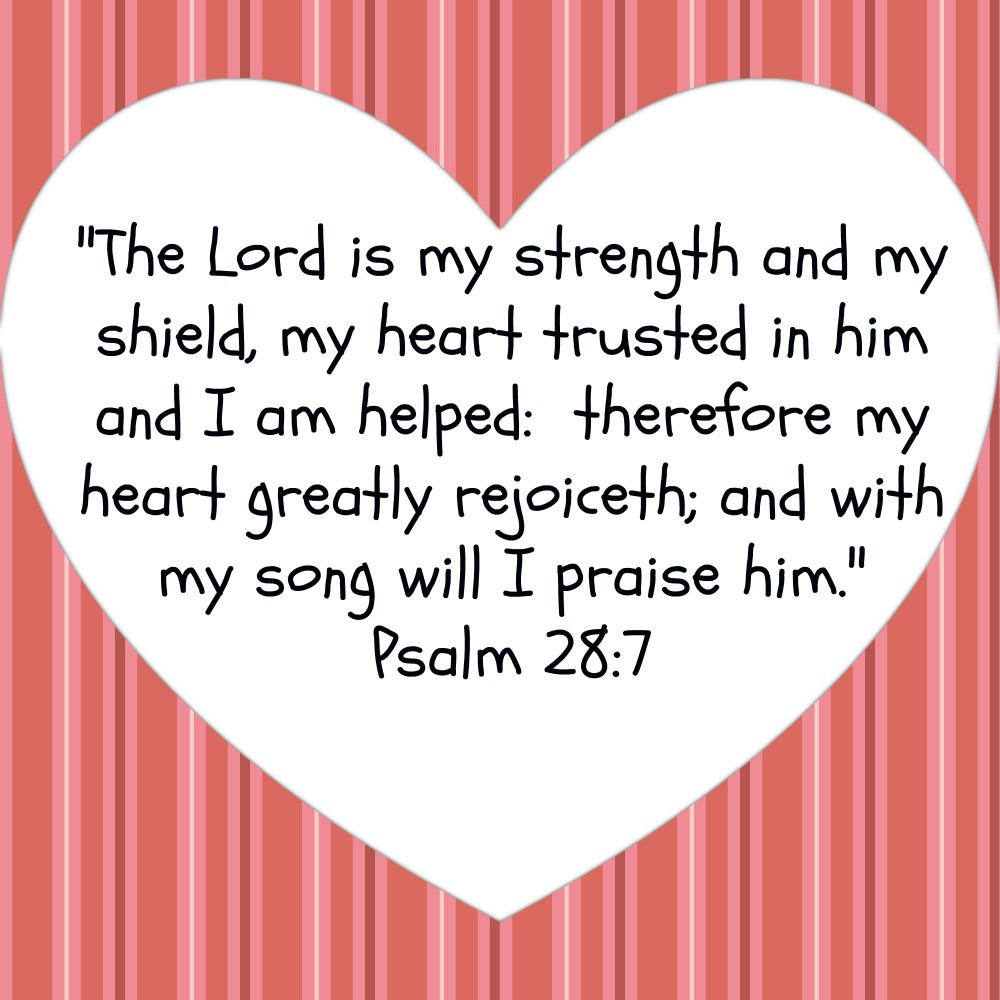 "The troubles of my heart are enlarged: O bring thou me out of my distresses."  Psalm 25:17
"Come unto me, all ye that labour and are heavy laden, and I will give you rest. Take my yoke upon you, and learn of me; for I am meek and lowly in heart: and ye shall find rest unto your souls. For my yoke is easy and my burden is light."  Matthew 11:28-30
*****It took a few months to figure out that this episode was actually a ventricular tachycardia episode. Read here for the next part in the story.*****************