My Eight Parenting Mottos, For Which I Make No Apologies
Terrible confession: I have been completely uninspired lately. I am suddenly painfully aware of how many of my children's photos I have shared on the internet, and it makes me a touch uneasy.
I have an inbox full of blog mail that I have not answered or even read. A few. Okay, 2,043 unread messages.
That's right. I'm one of those people who doesn't read their emails. There are even invitations in there that I haven't responded to.
This is why I am not a career woman. When did I become so very Type B-ish? I can remember being so competitive and driven as a young woman. What happened to that girl?
Eh…Children happened. Now I'm primarily thinking about how to help one of them with their spelling. Another one seriously needs to learn to poop on the potty.
So there are a few parenting mottos I've adopted, for which I do not apologize, not even a little, not even at all: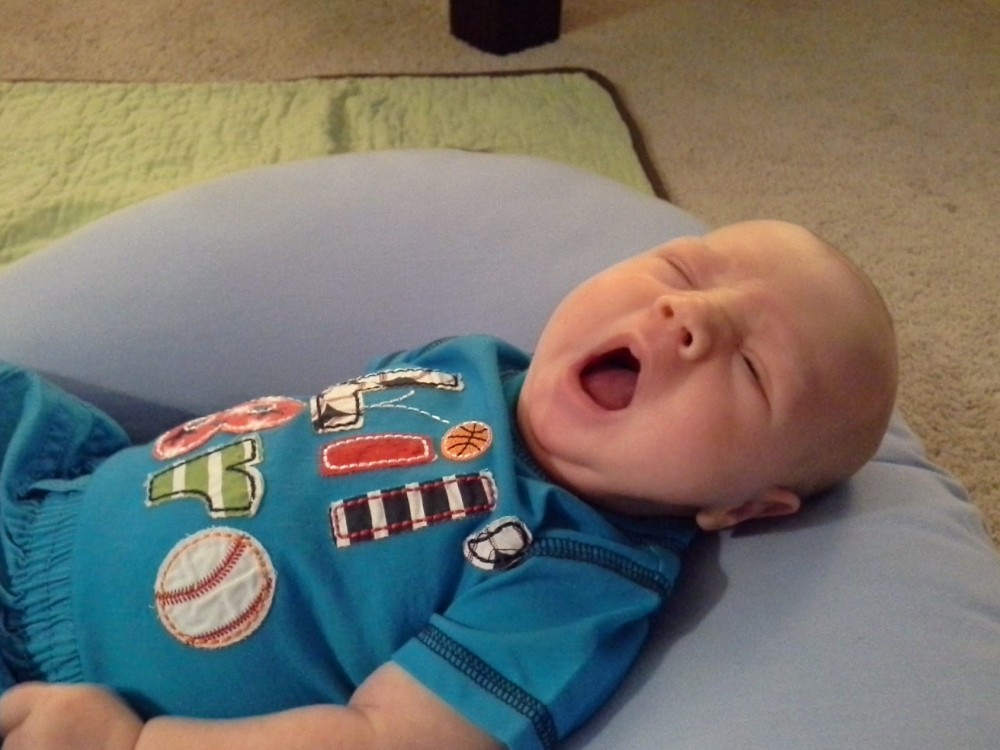 #1. I'm difficult to communicate with/get a hold of. It doesn't matter whether you email or call. I'm difficult.
I'm maybe a little sorry for this one, but what can be done? If JD's awake, taking care of him is a full-time job in and of itself. When he's not awake, I must recover from the time that he was awake so that I can continue to talk in complete sentences and say nice words to people.
#2. Bribery 
"Here, JD, go lay down for nap, and I'll give you three candy hearts. Good boy. You're welcome."
Our sanity is worth three candy hearts for sure.
#3. Television
"You want to watch a movie? Sure! Pick a long one.."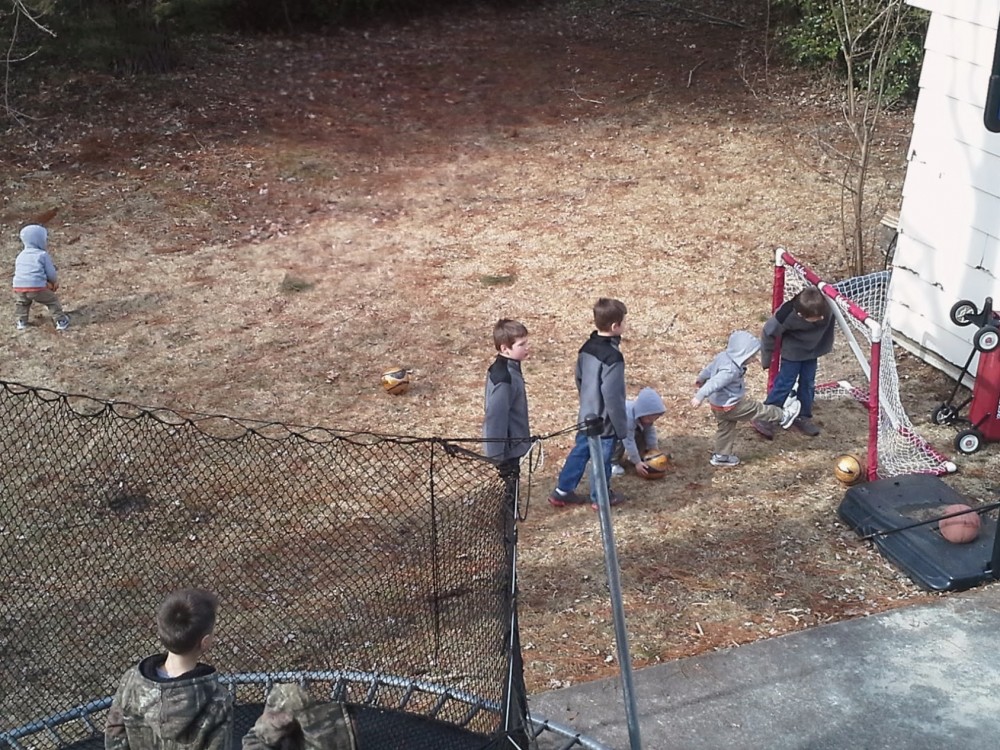 #4. "That's it! Everybody outside!"
That's my favorite right there. It worked for my parents, and it works for me. Sometimes kids must go entertain themselves. (Don't worry. JD gets to stay inside.)
#5. Details!
I don't even notice details. You could park an Army tank in my yard, and I might not notice.
It took me 7 months of hip problems this past year to be able to figure out the answers to the most basic pain questions from doctors. This is because when you're busy all the time, you don't notice what aggravates the pain. You just notice that sometimes you sure do hurt!
"When is the pain worst? In the morning, or at night?"
Uhhhhh….. I had to make a chart of it. I was so clueless:
The hip: There is no clear pattern, unless I sit for a long time. That upsets the hip badly.
The feet: definitely the morning
The shoulder: That's gone now. It'll be back.
#6. I don't need a vacation. I need a day when everyone leaves the house, and I clean out the place and take three truckloads of junk to Goodwill.
That is my fantasy.
#7. I pray, or I lose my cool or my joy. It's a choice.
If you see me being nice and looking happy, I've been praying. A lot. A lot. A lot. A lot. My pain is so much better, I could leap for joy. Glory to God, and good-bye, gluten. I have taken only two Advil in the past 2 weeks. Um, hallelujah!!!
Where would I be without prayer? I'm telling you, play music, sing, and pray, pray, pray.
"The Lord is nigh unto them that are of a broken heart; and saves such as be of a contrite spirit.      Many are the afflictions of the righteous: but the Lord delivers him out of them all."   Psalm 34:18-19
#8. I have the BEST friends. 
Don't do life without friends. It's way too hard. Go to ladies' Bible study, and make some friends! Unless you're a man,and then, I don't know, are there mens' Bible studies?
I'm telling you, I've always met the awesomest, most supportive gals at Ladies' Bible Study. I belong to like three different ones right now, so my attendance is not so hot, and yet they are still some of my favorite people.
Psst! If you live near me, and need a recommendation, I'd be happy to bring you with me to one of mine.
Okay. Back to work with me. Someone really should tidy this place up…Happy weekend, y'all!