Logan
This song has been on my mind all day: YouTubevideo
But if you've already been crying all day, just skip the video. Don't listen to it.
But this week has been bigger than it was supposed to be.
I was already carrying new things in my mind. Joshua and Caleb are going to camp without me for a week. (I can't explain it, but I'm so nervous!) We sold our minivan. For the life of us, we can't figure out where to live next, but they came and did my pre-move-out inspection yesterday.
The wheels are in motion. And then we got this terrible news.
Our family is in mourning. Heart-breaking. This is heart breaking.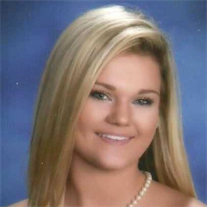 Logan is Alan's cousin. She died in a car accident, just short of her 18th birthday.
The world lost one of our best. When I came into the family, Logan was a beautiful 5-year-old. She was always adorable, and she was so sweet to our babies. This was a Southern Belle. She had it all: the sass, the beauty, heart of gold, quick wit, and a daring spirit.
Her obituary said this:
Kelli-Logan was a lover of life with a contagious smile on her face. She was adventurous and was an avid hunter and fisherman. Although she loved all things outdoors, she also enjoyed dressing up, doing hair and make-up, and listening to country music.
But mostly I'm thinking about her parents, Ken and Sadie, and her siblings Cale and Megan, Jeannie, Ken and Sheri, and Ashton and Paige, and all of Logan's friends and family members. I don't know how you manage a grief this deep.
This is the sort of thing that makes you want to pound the ground and beg God to un-do it.
Yet all we can do is stand with them in mourning. No amount of being sorry or praying will bring Logan back.
The other night, Joshua prayed for Logan's parents to be able to get over this loss. Alan gently explained to Joshua that they can't really ever 'get over' something like this. And poor Joshua, he said what we all must be thinking, "I know. I just didn't know how to say it." My children are maturing so quickly. I hugged him so tightly.
But God knew what he meant. We all know what he meant. None of us know what to say. There's nothing we can say.
Alan and Daniel are on their way to the visitation and funeral now. Alan hasn't seen this side of his family in three years. I wish we could all be there.
You are greatly missed, Kelli Logan. Thank you for winning our hearts as long as you did.
Good people pass away; the godly often die before their time. But no one seems to care or wonder why. No one seems to understand that God is protecting them from the evil to come.
Isaiah 57:1 New Living Translation