How To Overcome Your Stress Ball Ways
***Ad disclosure: This post contains links to Crystal Paine e-courses. I do earn a profit when you sign up for these courses.***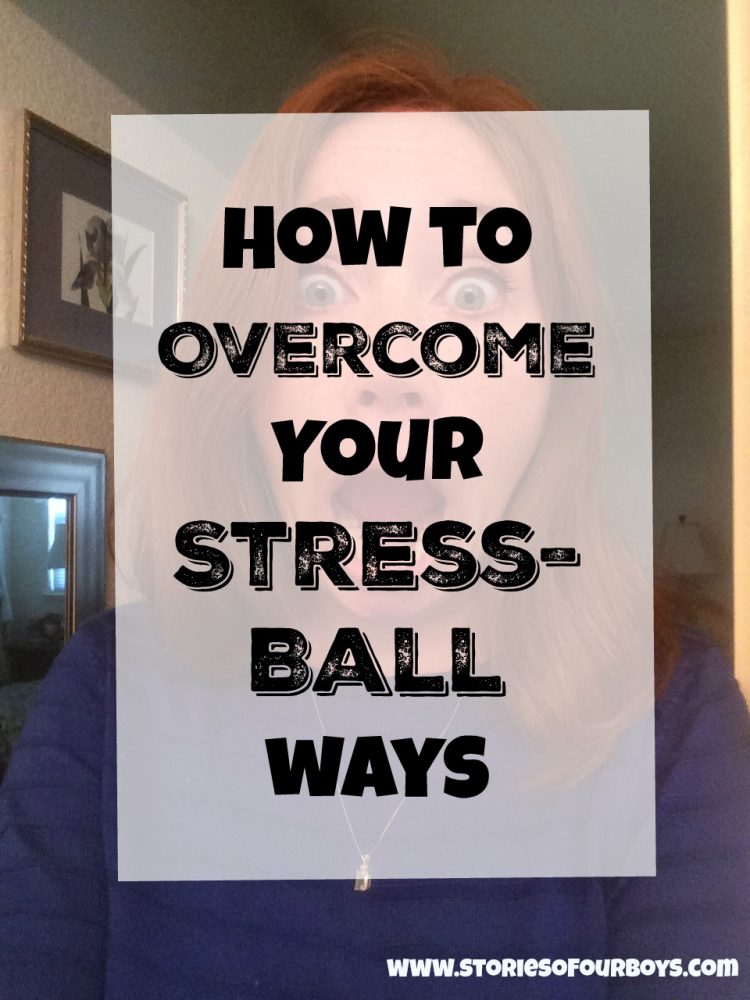 I can be a serious stress ball. If there's a problem, it's a "crisis." When things go wrong, I feel like it's all my fault. Self-chastisement is my specialty.
Getting the kids off to school in the morning is my #1 flip-out trigger. If you don't believe that I am capable of total lunacy, you have clearly not seen me on a morning when someone's shoes are missing, someone wouldn't get out of bed on time, someone doesn't have a clean Batman shirt, and another someone is taking 45 minutes to eat their ever-loving cereal!!!
Just ask Alan, Jennings, my parents, Alan's parents, or any of my old roommates. They've all seen it.
Can I change the core of who I am? Eh…..
Can you re-program yourself to have a calmer head in tense situations? Hmmmmm
So many times I've said:
"I promise I will do better."
"I will try really hard to not flip out again."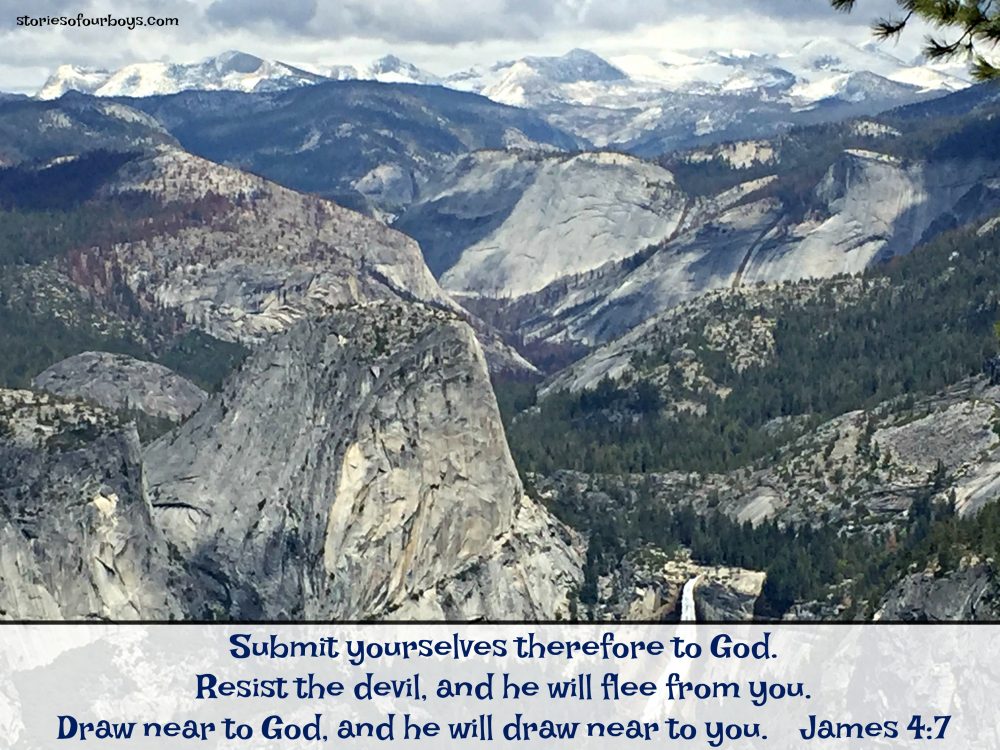 But once the chaos tornado of life starts to swoop me up into a stress ball, I go right back to my old patterns.
Are you with me? Do any of you struggle with this, or even with something else, that no matter how hard you try to "do better", you don't?
What does the Bible say about this?
The Bible says that God is the one who can help us with our sin problems, things like anger, self-control, impurity, slander, jealousy, and the list goes on and on and on.
How? How can He help us???
James, the brother of Jesus, said it really well in the book of James, chapter 4, 6 through 8:
"God opposes the proud but gives grace to the humble." Submit yourselves therefore to God. Resist the devil, and he will flee from you. Draw near to God, and he will draw near to you."
That inner voice of self-condemnation that follows you around saying,
"Look what a failure you are because you did not lay out your kids' clothes last night."
"You are awful for not being more on top of this. Get your act together."
and
"You are such a mess. Why didn't you teach your kids better? Why are you so disorganized?"
That is not from God!! That is from the enemy of God. We all have both good and bad warring within us. I think Paul put it best when he said:
18I know that nothing good lives in me, that is, in my flesh; for I have the desire to do what is good, but I cannot carry it out. 19For I do not do the good I want to do. Instead, I keep on doing the evil I do not want to do. 20And if I do what I do not want, it is no longer I who do it, but it is sin living in me that does it.…   Romans 7:18-20
So how do we increase our good and decrease our inner stress ball???
By combatting our lack of faith by drawing near to God. Flipping out is really just a sign that we are lacking faith in that moment.
Seek him in the morning, during the day, and again at night.
How do we seek him?
The first step is to open the Bible, and read about Him. Pray about what you read. Ask for understanding.
"Draw near to God, and he will draw near to you."
Once you have sought him enough that he is even in the front of your mind in the heat of the stress-ball moments, you can PRAY through your frustration for help with this, in the middle of your unraveling.
We're not just talking about praying for your aunt's injured toe. Pray about your problem!! Pray for calm when things are hard. Seek his help in combatting your explosive reactions to stress specifically.
I have seen it work. God is faithful. He will help you.
And when you forget–because you will sometimes forget, pick yourself up. Seek him. Try again.
We don't have to solve these problems on our own. Our God is more than big enough to help us. Give him a chance to help you.
Do you have a stress-ball strategy that helps you that you'd like to share with us? We'd love to read those in the comment section below. Thank you so much for sharing!
SaveSave
SaveSave