The Military Spouse of the Year Award
Kids' papers often get turned in a day or two late. Sometimes things go missing for days before we find them at the bottom of a stack. My dining room table looks like…. Well, it looks like this: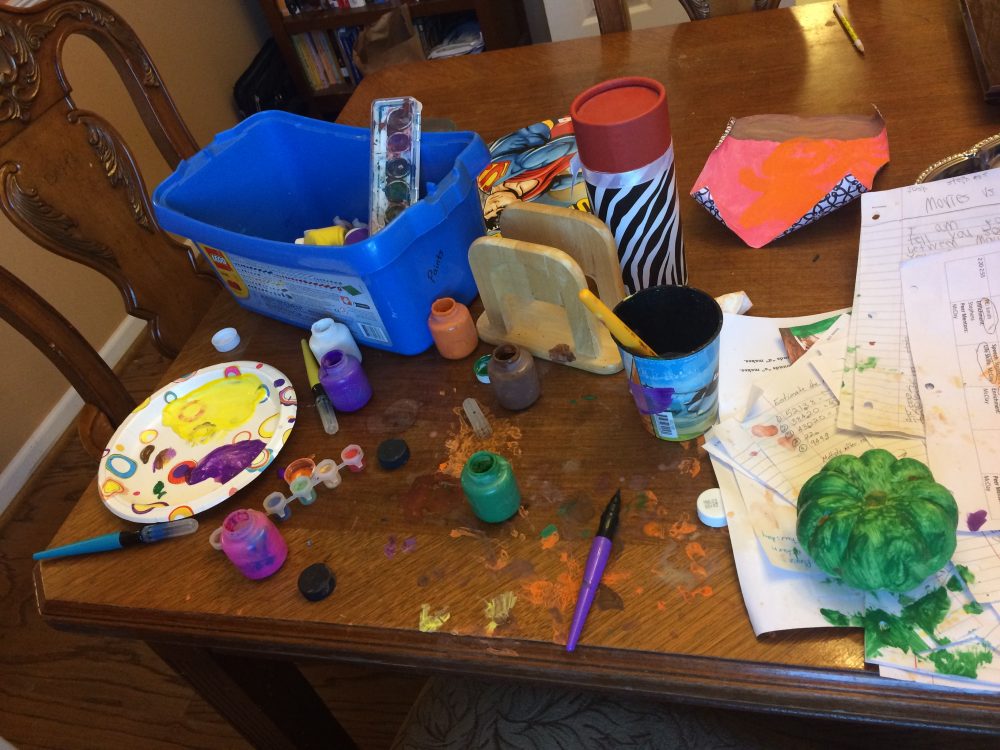 My four-year-old loves to paint just as much as I love to blog.
This whole rule of disorder has been bothering me and also making me feel like a failure, so I decided to give up blogging.
"I'll do it on the weekend," I reasoned, "After all, I am committed to my True Stories of Real Army Wives Series, so that show must go on. I'll just do that one each week, and I'll become a better housekeeper. I mean stay-at-home moms are supposed to have TIDY houses, right?"
I took a couple of weeks off from the blog. It was a nice recharge. Maybe blogging is over for me.
Then I went to this Military Family Council Summit.
I opened my program. There was my picture. They used my Facebook profile photo, the one where I'm holding Daniel and look much prettier than I do in real life. (Thank you so much, Congressman Bishop and staff, for using a flattering photo!!!)
Reading my bio made me cringe. Is there anything more embarrassing than reading a write-up about yourself? Can I go hide under a chair? I do not belong here with all of these accomplished politicians and professionals.
I was sitting all alone because I'd made Alan turn around and go back home and change into his nicer uniform. Ha!
My phone buzzed. Alan sent me a text that said, "Don't sit alone! Talk to people. Make a friend."
I DO have a bubbly personality, but in certain situations, I suddenly struggle with feelings of total inferiority and instead draw in and go silent. Alan KNEW I'd be doing that, and I totally was.
A beautiful woman with a patriotic scarf and a sparkly USMC (U.S. Marine Corps) pin came over and talked to me. Her name was Andrea, and she was so charming and disarming. I finally started to feel at ease.
You can imagine my surprise when they announced her for the Keynote Panel, and she turned out to be the wife of the Sergeant Major of the entire U.S. Marine Corps.
I'm glad I had no idea when I was talking to her because I get all nervous and start eating my feet or running out of things to say.
Alan did make it there before too late, and then came the time for my Military Spouse of the Year for Fort Benning Award.
My nerves! Oh, but I felt so sheepish when they announced me as a "Professional Blogger." After taking 2 weeks off from the blog, I was definitely not feeling like a pro.
It was an amazing day. Congressman Sanford Bishop presented me with a flag that was flown over the US Capitol in my honor, with a plaque certificate. Plus, I got to meet him and Representative Cathy McMorris Rodgers (of Washington). This was so exciting!!
I also learned a TON of new things at the Military Family Council Summit, which I can't wait to share with all of you here on the blog.
U.S. Representatives Bishop and McMorris Rodgers are the co-chairs of the Military Family Caucus, and we are always full of gratitude for them and all they do for military families.
I also want to say THANK YOU to my friend Chanda Chann for nominating me for this award, and to ALL of YOU who voted for me last winter. I've always said that I have the best friends!
I know what you're wondering. Did I not take any pictures? No. Tragic, right? I bet Alan has a photo or two on his phone. I'll share those once I get them!
But it is FUNNY FRIDAY, so here's one more photo for ya: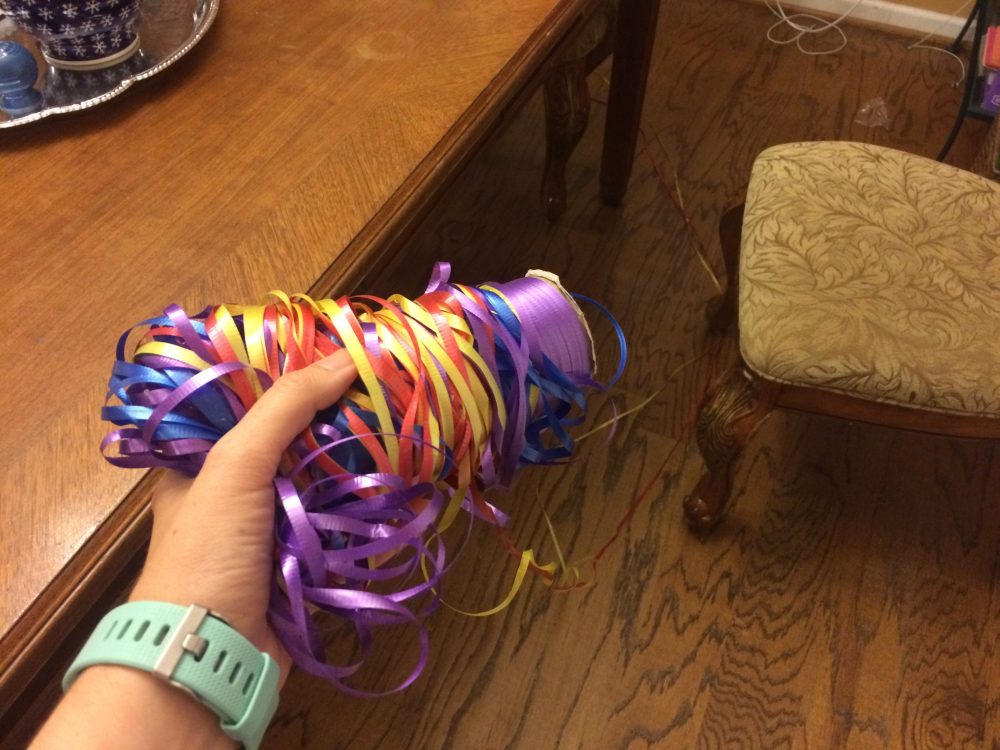 This was how we kept John David busy last week: a $1 roll of leftover ribbon from the Dollar Tree. Yes, he unraveled it all over the entire house, leaving trails and tangles, but it was worth it. See? I told you I need to spend less time blogging and more time keeping house.
See, entertaining small children really isn't all that different from busying cats. 😉 So the next day we gave him yarn. Haaaahaha
Have a wonderful weekend, y'all!